THE WEST END
London is one of the world's most visited retail destinations, with the West End attracting over 390 million visitors a year alone, many of which make Oxford Street and Bond Street their primary shopping destination.
With our wealth of knowledge and experience in the property investment market we were approached by world renowned commercial real estate giants JLL to develop a new identity and marketing for their mixed use opportunity in the heart of this vibrant location.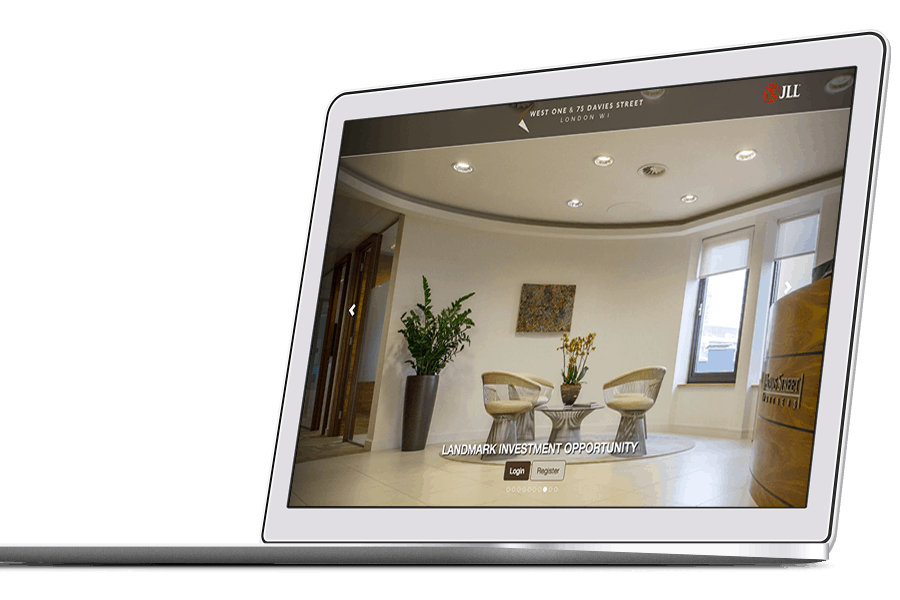 DATA ROOM CREATION
Our talented digital team developed and designed a new website for the investment which included one of our Creativeworld Data Room. With this functionality in place the site could feature downloadable documents which could then be accessed through a secure login system. The Data Room keeps track of user's activity so you know which visitors have viewed and downloaded documents, allowing the ability to monitor love activity.
DETAILS MATTER
As part of the marketing suite developed by our Creativeworld team came the production of a uniquely finished luxury brochure to match the scale and magnitude of the investment on offer.
The outer cover featured a high quality GF Smith textured metallic finish with a white gold foiling over the top incorporating graphics inspired by the architecture of the building. The end papers of the brochure also featured a detailed skodex finish adding the perfect final element of class.