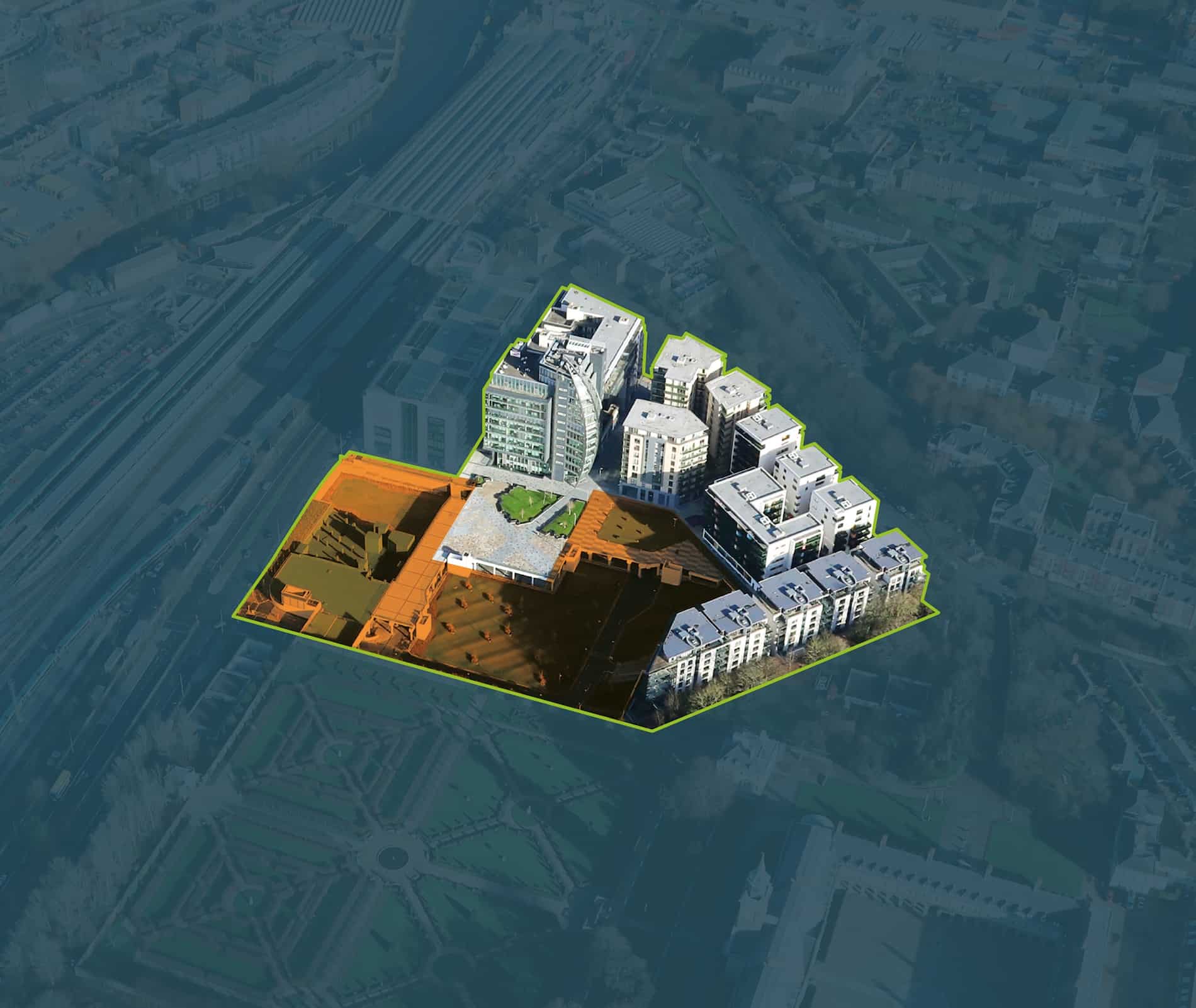 ABOUT THE HSQ DEVELOPMENT
Heuston South Quarter (HSQ) is a landmark mixed-use development located in Dublin's City Centre and offered investors the rare opportunity to acquire an iconic producing campus with further development potential.
HSQ included an iconic mixed-use campus comprising residential, office, retail and a development site, 266 luxury apartments, Grade A office space extending to 7,015 sq m as well as an additional 7,015 sq m of commercial space comprising both retail and own door office accommodation. To top this off with being in an excellent location, just 300 metres from Heuston Station and many other links, there's no wonder why this excellent opportunity was snapped up by Developer Joe O'Reilly and Henderson Park Capital.
WHAT WE DID
Given our excellent track record with delivering high-quality marketing material to the commercial property market, we were appointed by Savills & Eastdil Secured to design the marketing brochure which would be sent out to interested parties. The Creativeworld team designed and produced a unique case bound brochure to match the scale and magnitude of the HSQ investment. The cover of the brochure was matt laminated for an elegant feel and came with subtle scodixing of keywords as a finishing touch.