At Creativeworld we have been working in the commercial property marketing industry for over 20 years, offering our clients bespoke creative marketing solutions. In this time we have learnt a thing or two about how the industry operates and have had the privilege of working with some of the top property agencies the UK market has to offer.
One key client we have continued to work closely with on a number of their acquisitions throughout the year is Glenny LLP. The Chartered Surveyors and Property Consultants, established in 1896, offer a full-service multidisciplinary practice with five offices across the UK.
On the recent work, Creativeworld's London based Sales Executive, James Wood, commented "2013 has been another great year for us as a commercial property marketing agency and part of that success has to be put down to the growing relationships we have formed over time with organisations like Glenny. We have produced some fantastic printed and digital literature for them over the last 12 months which has in turn played a vital role in assisting their agents bringing their properties to the market quickly, efficiently and cost effectively."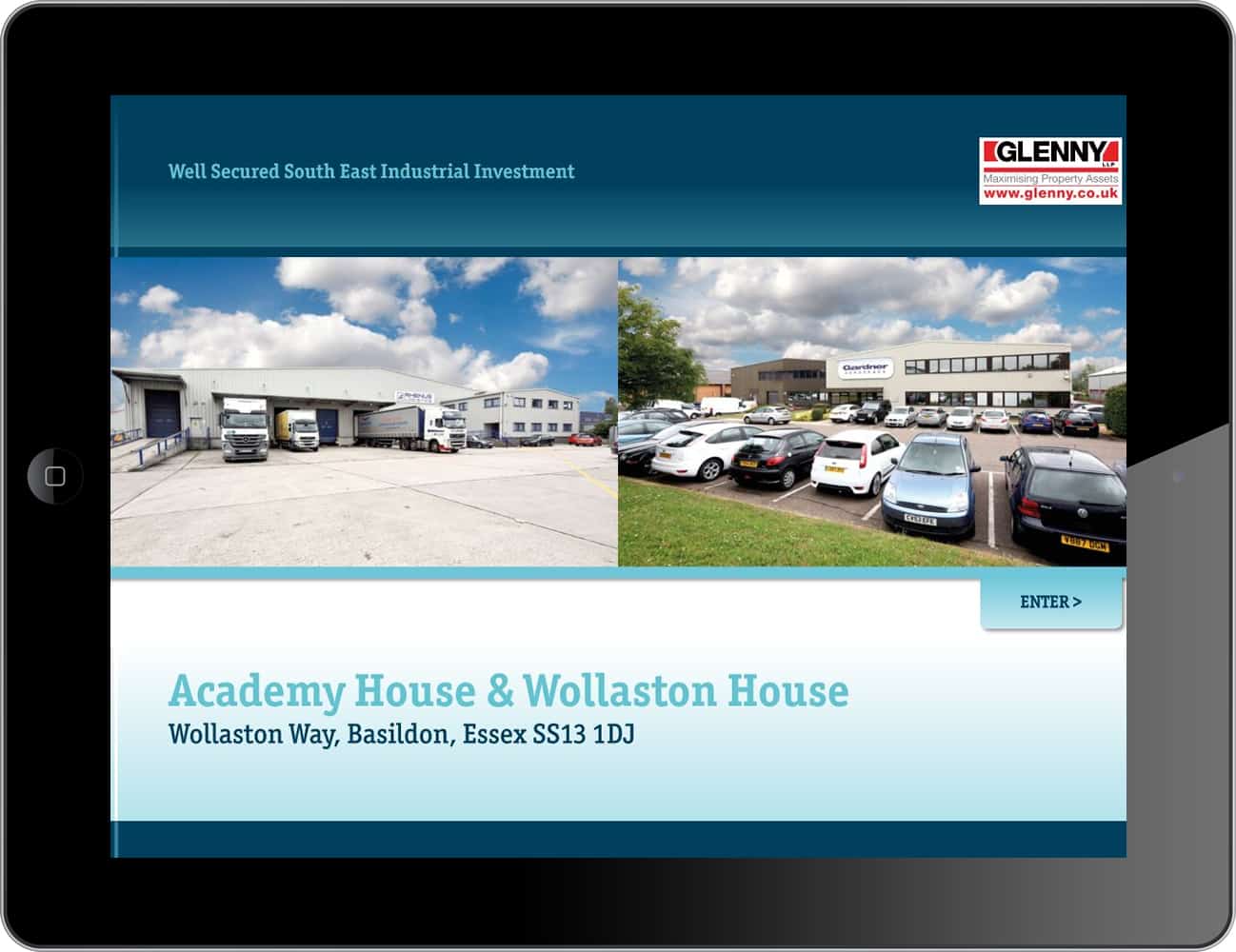 The latest collaboration came in August as our team were commissioned by Glenny Investment Agent, James McFeely, to produce a bespoke 8 page PDF digital brochure and ibrochure for their Academy House & Wollaston House opportunity.
When asked about our recent work with Glenny, James McFeely added
"I had become bored by standard brochures and was looking for a fresh approach to marketing. Then I came across the work of Creativeworld and found exactly what I was looking for. A fresh innovative approach, hands on quick and proactive with their own suggestions and recommendations. A great team to work with. Now I wouldn't go anywhere else"
Commercial Property Marketing Agency – Property Brochure Design – Property Marketing Data Room – Property Investment Marketing – London Property Marketing – Property Marketing Agency