Leading Lancashire marketing agency, Creativeworld, launches new education website.
It's official, Creativeworld is now fully immersed in the education sector! With the latest appointment of Business Development Manager, David Bennett, Team Creative has been spreading its marketing expertise into education with excellent success.
The new dedicated area within our site shows how we can combine over 30 years of experience in providing the highest quality marketing material and tailor it towards the education market. Our services include branding, prospectus design, website solutions, social media marketing and much more. In addition to this, our mission is to help you make your marketing more engaging to the target audience whether it be stakeholders, parents or even pupils, using bespoke and innovative marketing materials.
Our services will cover the whole spectrum of education marketing including independent schools, state schools, sixth forms and colleges. With the ever-changing environment, it is essential that you can communicate with your audience with relevant and informative content that ensures your organisation's profile meets the strategic direction and vision.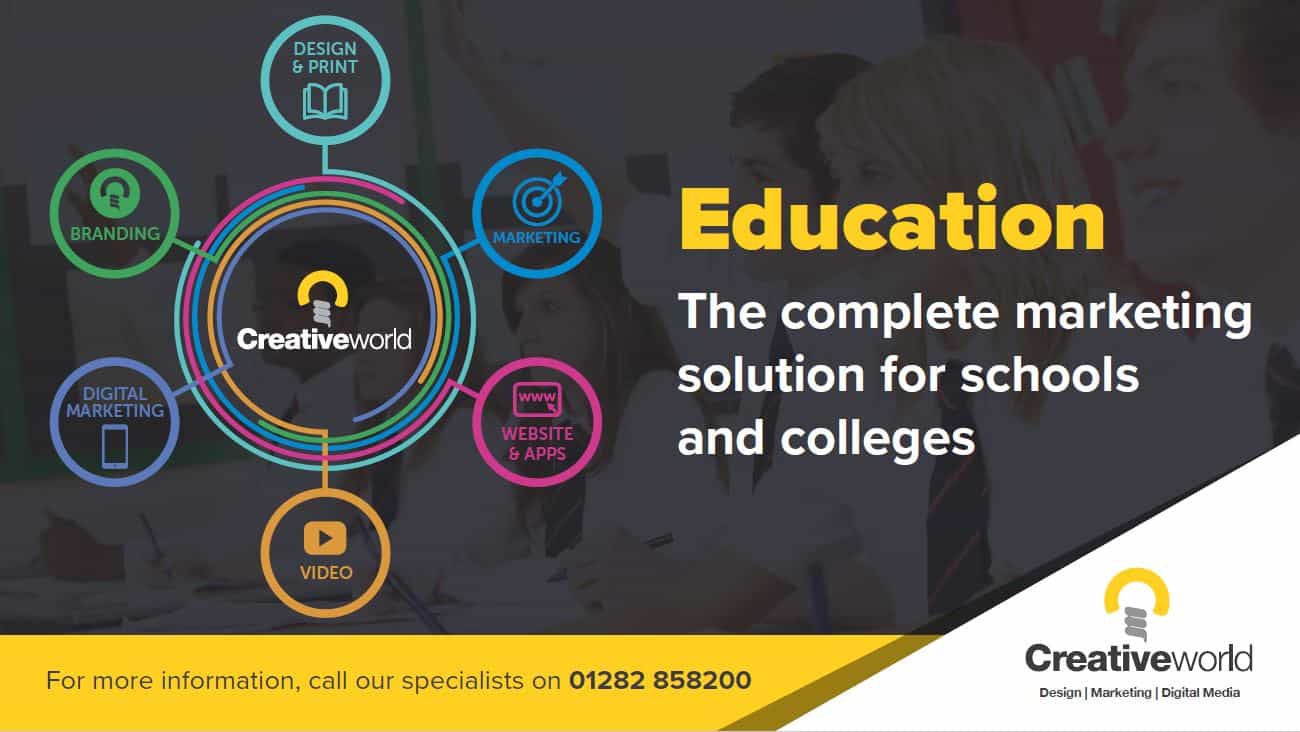 Here's what David Bennett had to say about the site:
'We have a personal approach to working with our clients, with a strong team of designers, digital specialists and web developer. The reputation of our marketing for our clients has enabled us to share innovative and bespoke services to these new sectors. With a unique offering we are looking to build relationships in the education sector that will boost their marketing and presence to their audience. Our new website is a showcase of some amazing portfolio pieces and success stories that we want to share.'
Check out the new Creativeworld Education site right here.