This case study focuses on a wall vinyl design and print project for Newground Together, a local business support and training provider. The objective was to create a visually appealing and brand-centric environment for their learning environment to help stimulate and motivate learners. The project involved designing and printing custom wall vinyl for strategic placement throughout the training rooms. 
The design concept focused on creating key motivational quotes that would reflect the training approach provided in the stunning setting of Eanam Wharf, Head Office of Newground Together.
We Incorporated the following:
Brand imagery:

Utilizing the client's iconic logo, colour palette, and product imagery to establish a cohesive brand presence throughout.

 
Inspirational quotes: Integrating motivational quotes related to training, learning and success, adding positive reflections to support the environment.
The team created powerful in-situ visuals to share with the client, these were well received and gave a clear indication of how it would look upon completion. 
Once the design concept was approved, the project moved into the production phase. High-quality, durable vinyl materials were selected to ensure longevity and resistance to wear and tear. Advanced printing techniques were utilised to maintain colour consistence and prevent fading over time.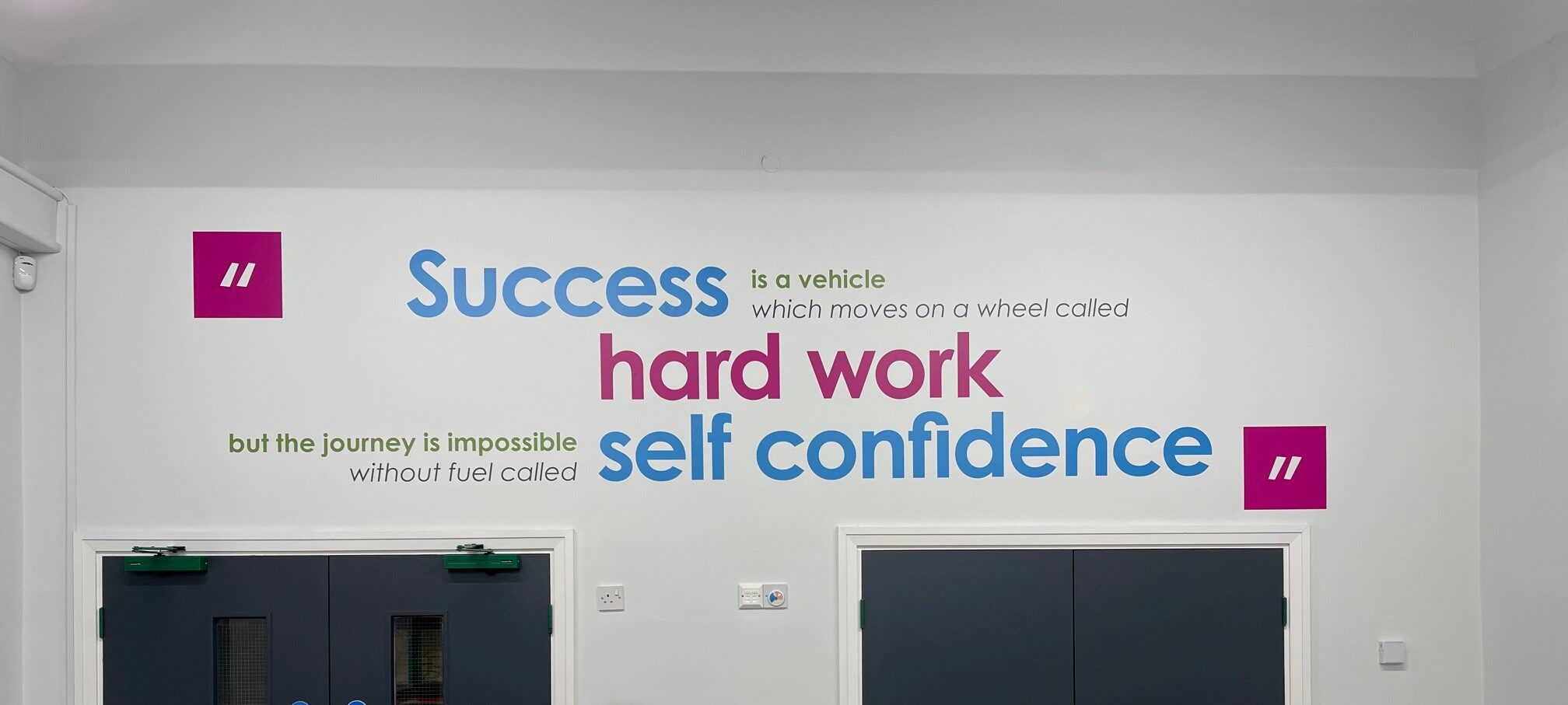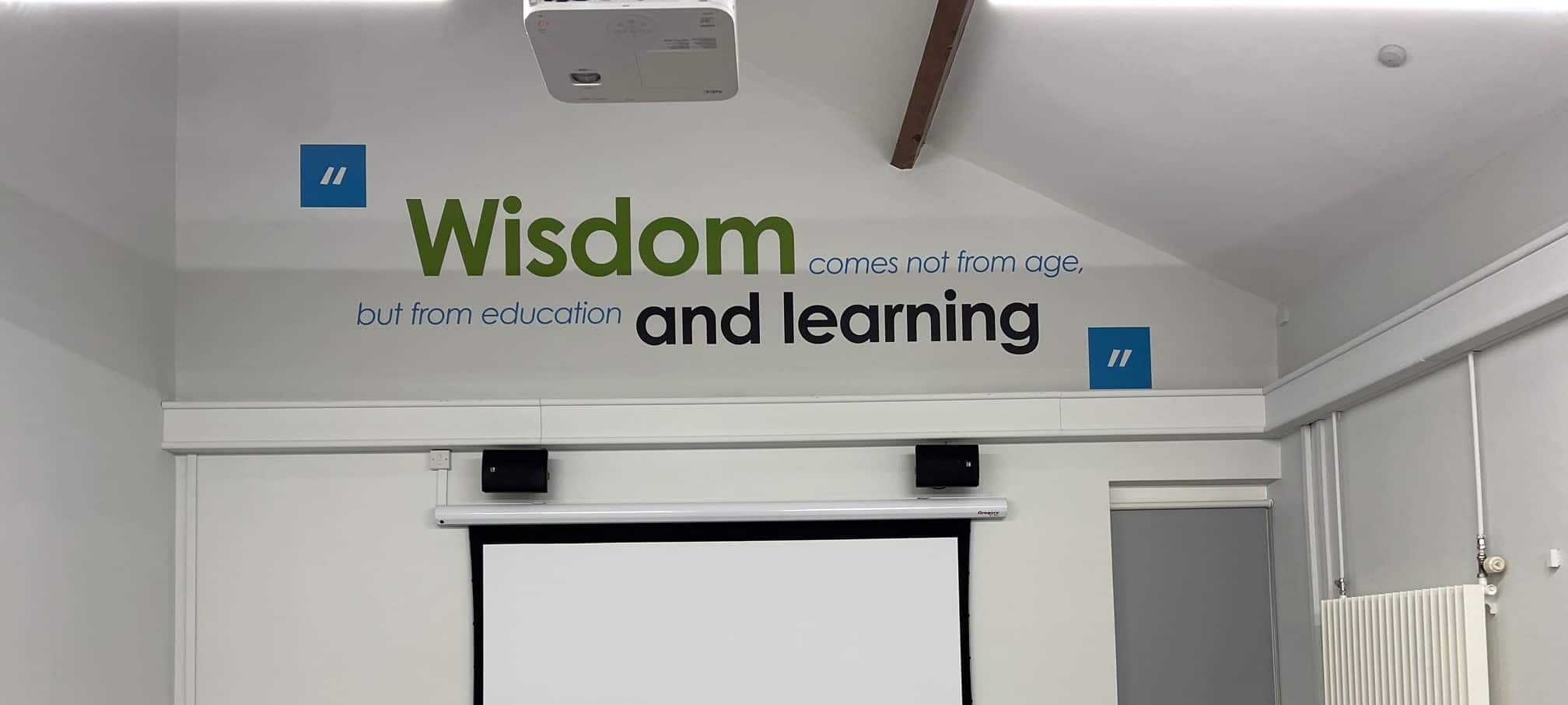 The displays were installed following Newground's health and safety  protocols and seamlessly integrated the vinyls into the existing store environment. At a time that suited the client and our installation team to minimise disruption to the client, ensuring a smooth transition. 
The wall vinyl effectively conveyed the client's brand image, positive messaging, enhancing brand recognition and customer loyalty. 
Enhancing our clients reputation is key to our service offering, the project completely transformed a learning environment to become an engaging space to learn.