Orange Button
Community Scheme
Looking to use the Orange Button Community Scheme in your area?
The Orange Button Community Scheme was originally developed as part of the Lancashire and South Cumbria Integrated Care Board's mission to combat suicide within the region.  
This groundbreaking scheme has gained immense traction and has been adopted by numerous areas across the country – including Somerset County Council, Birmingham City Council, Solihull Council, Cornwall Council, plus many more! 
Individuals experiencing suicidal thoughts or concerns about a friend or family member can now engage with someone identifiable by their distinct orange badge, seeking information and assistance. 
Those designated as Orange Button Wearers have undergone extensive training in suicide prevention. While they cannot offer counseling services, they are equipped to guide individuals towards the appropriate support resources.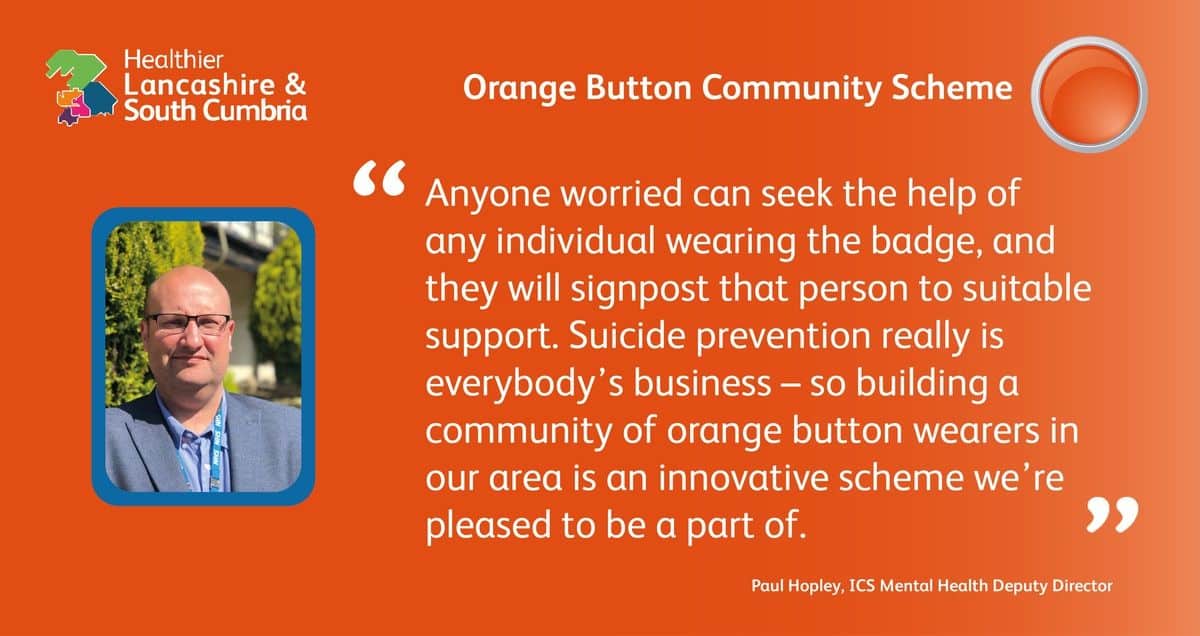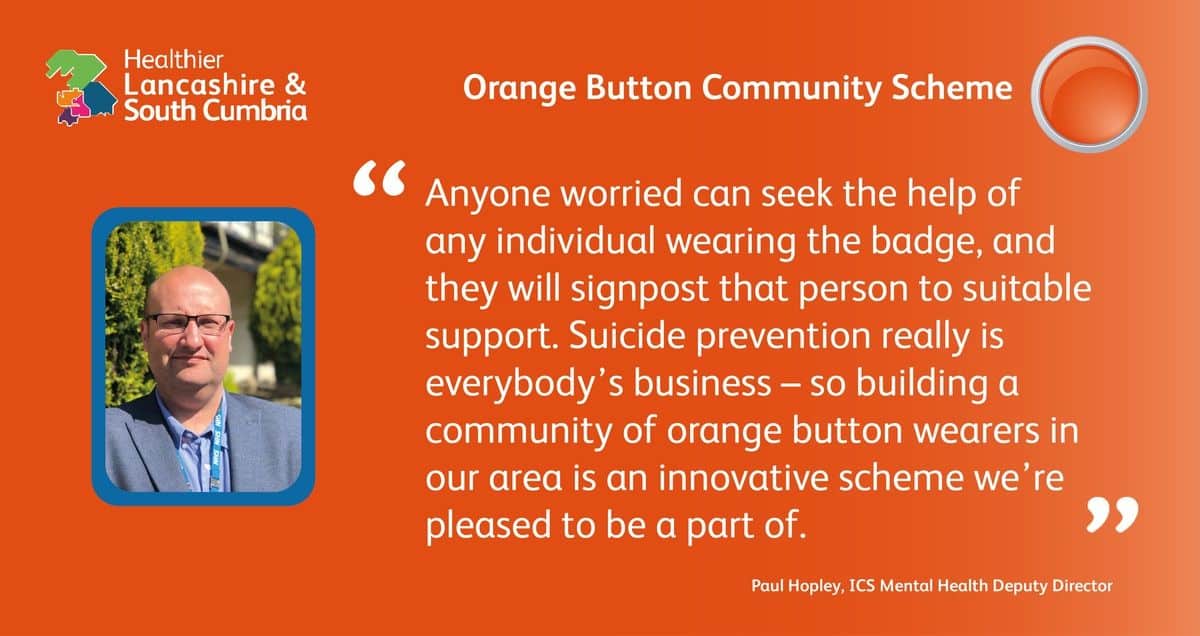 The scheme has three aims:
Create a community of people trained in suicide awareness who have gained skills from quality assured training
Create a network of organisations with Orange Button wearers who can listen to someone and signpost them to support
Ensure all communities are aware of the Orange Button, what it signifies and how people can be involved, by promoting from within the community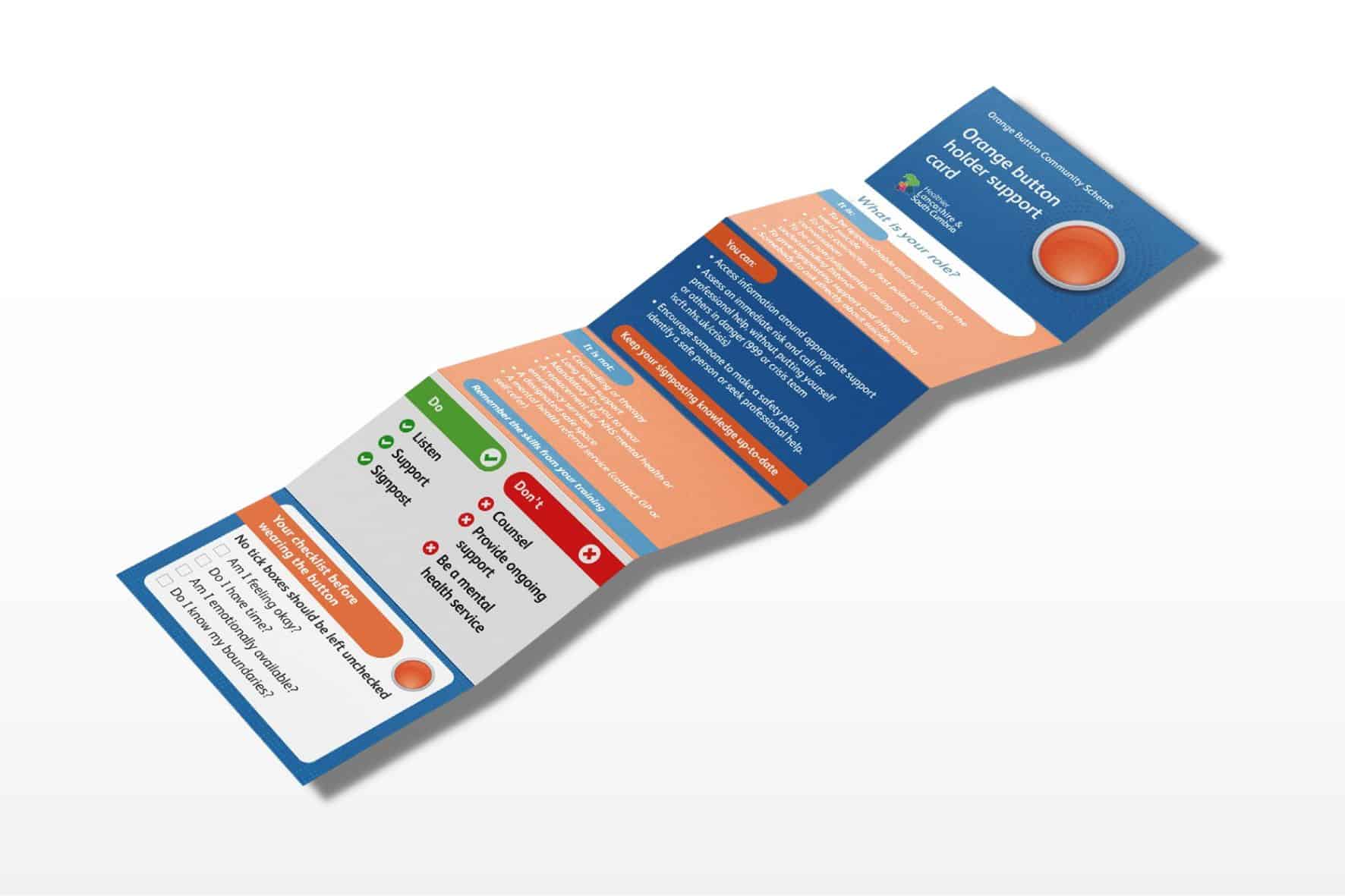 Orange Button Recruitment Screensaver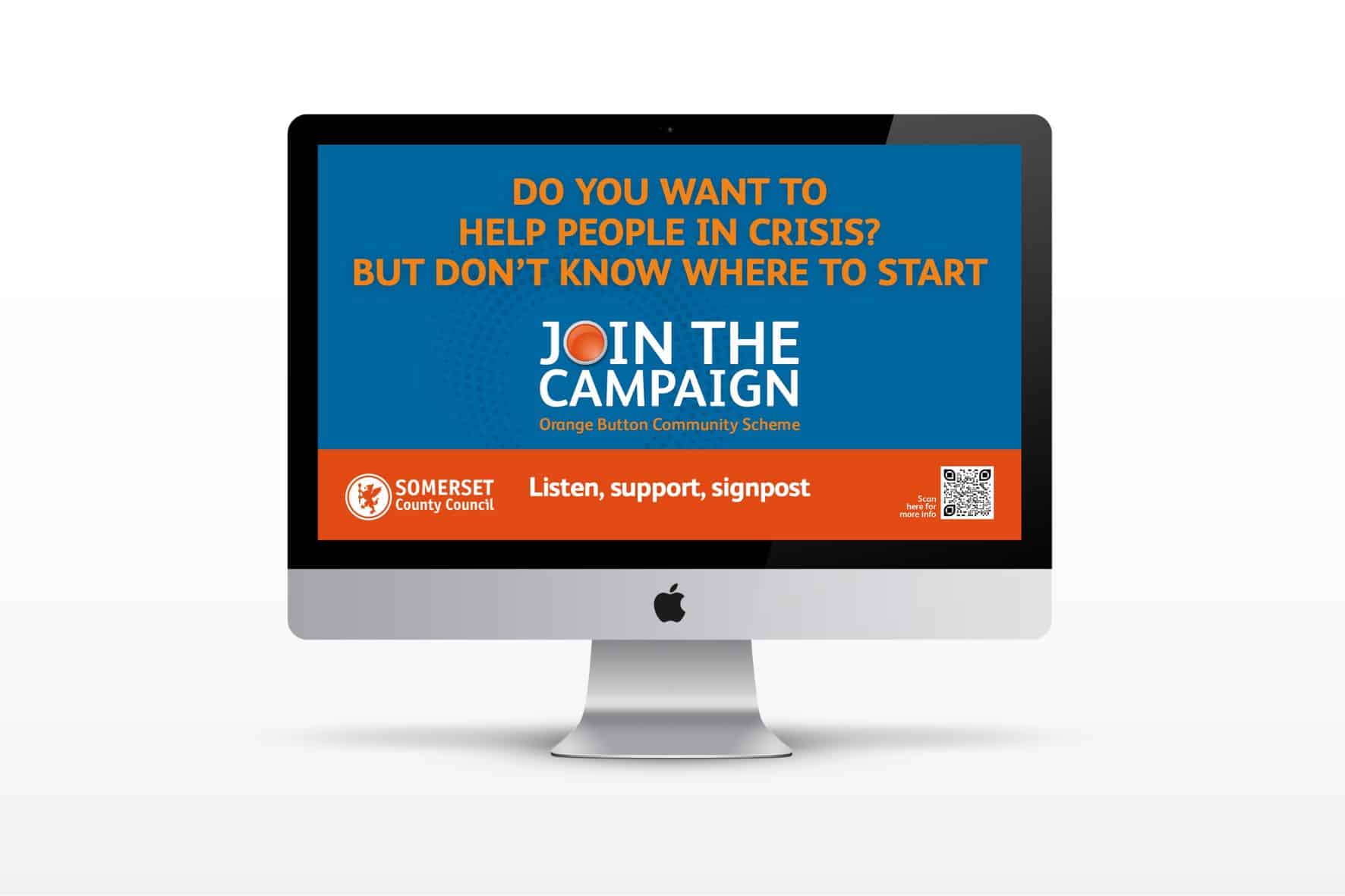 Orange Button Outdoor Recruitment Banner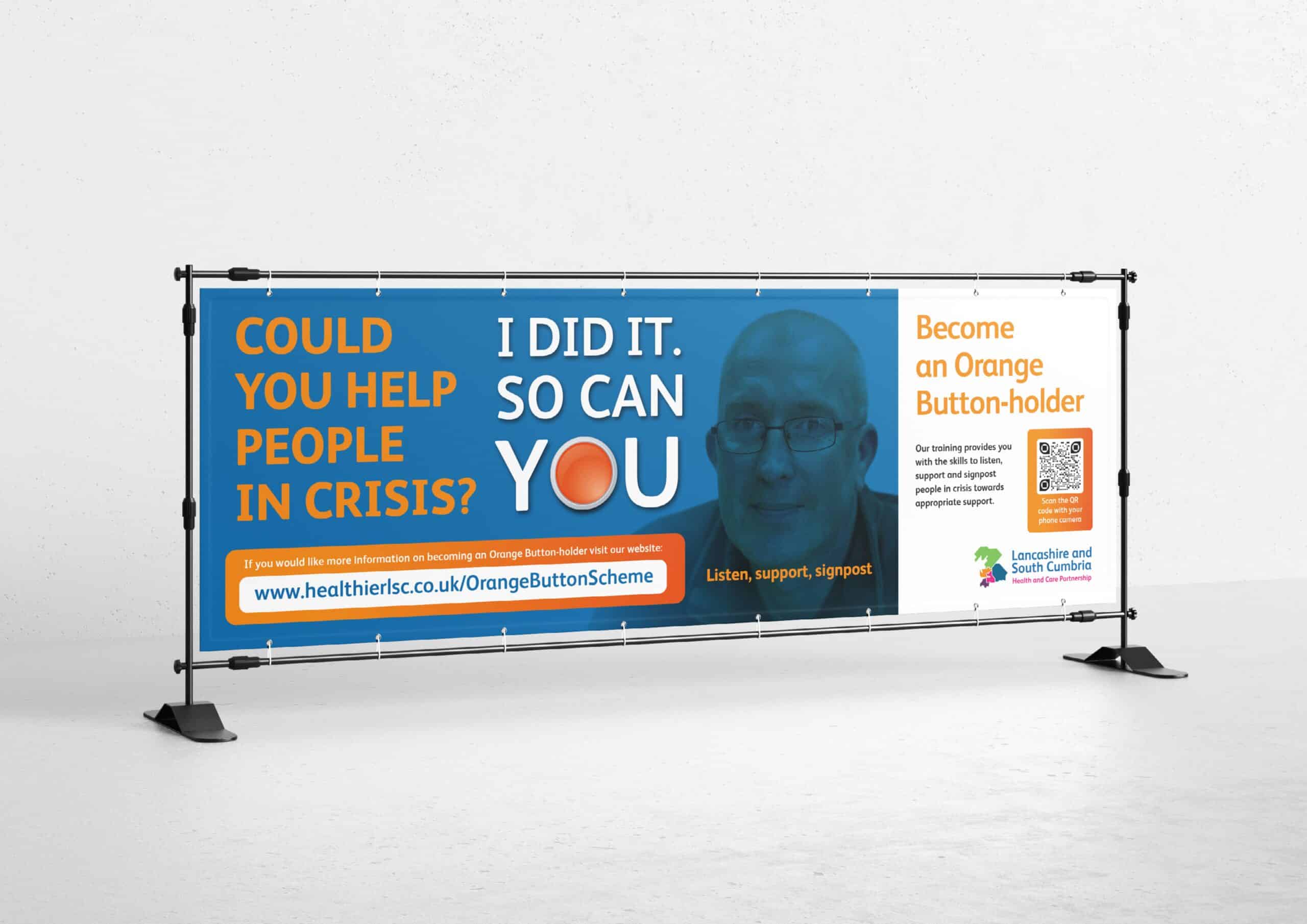 The Orange Button Community Scheme stands as a shining example of the power of grassroots initiatives to effect real change in society. What began as a local endeavour has now blossomed into a national movement, capturing hearts and minds across the country.
By empowering communities to actively engage in suicide prevention, the Orange Button has become a symbol of compassion, support, and hope. As its influence spreads, it serves as a potent reminder that we all have a role to play in building a society where mental health is prioritized, and no one feels alone in their struggles.
Together, we can create a future where the Orange Button's message reverberates throughout the nation: You are not alone, and help is just an orange button away.