We are thrilled that our valued client, Healthier Lancashire and South Cumbria Integrated Care System, won a well-deserved award at the prestigious Health Service Journal Awards 2020. In March 2021, it was announced at a virtual ceremony that they had achieved the winner's title for the Connecting Services and Information Award, for their Real Time Surveillance System for their suicide prevention project.
We are proud to continue to partner with our client and play a part in this important work, supporting their Healthier Lancashire and South Cumbria strategy with the development and creation of various communications tools for the 'Let's Keep Talking' campaign.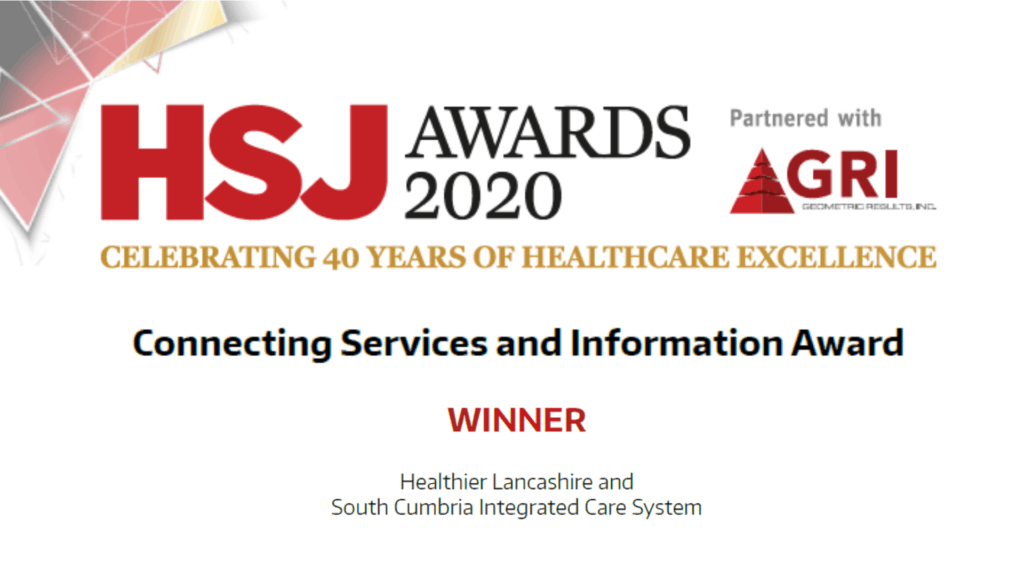 The campaign is progressing in phases and we are pleased to be making a contribution to these on a continual basis.
In the early part of 2021, the Real Time Surveillance (RTS) system for Healthier Lancashire and South Cumbria showed a 10% reduction in suicides since the campaign launched in 2020. This system provides data to identify specific areas with the highest prevalence of suicide, so Healthier Lancashire and South Cumbria can target those individually and implement programmes to assist in mitigating the issue. The Let's Keep Talking campaign, communications and healthcare advertising tools we have created play a key part in this important targeted work.
For an overview of all the healthcare marketing elements and communications we have produced for this project and how our many years of experience as a healthcare marketing agency ensured we were well-positioned to help ICS achieve positive campaign results, read our case study HERE
Check out what we do within the Health sector.