Once again Creativeworld is delighted to have been unveiled as a finalist for the second year in a row for Lancashire Business View's Red Rose Awards 2016.
Lancashire Business View first launched the Awards in 2011, and they have steadily grown and become the centrepiece attraction for the business community in the county, with the sell-out ceremony taking place at the magnificent Empress Ballroom at Blackpool's Winter Gardens.
This year #TeamCreative have made it into the 6 finalists for Creative Business of the year Award, an accolade in itself, given we are up against some of the industry's best known businesses in this highly contested category.
The Red Rose Awards is the event where Lancashire business, commerce and industry are celebrated. It's a night where we are reminded of just how great Lancashire is.
Of the recent announcement, Creativeworld's Sales Executive Dan Palmer commented "Being included in the shortlist alongside some of the finest businesses in Lancashire is a huge honour, as we look to further growth in 2016, not only in the North West but throughout the UK and Ireland. Fingers crossed for the evening- hope to see you there!"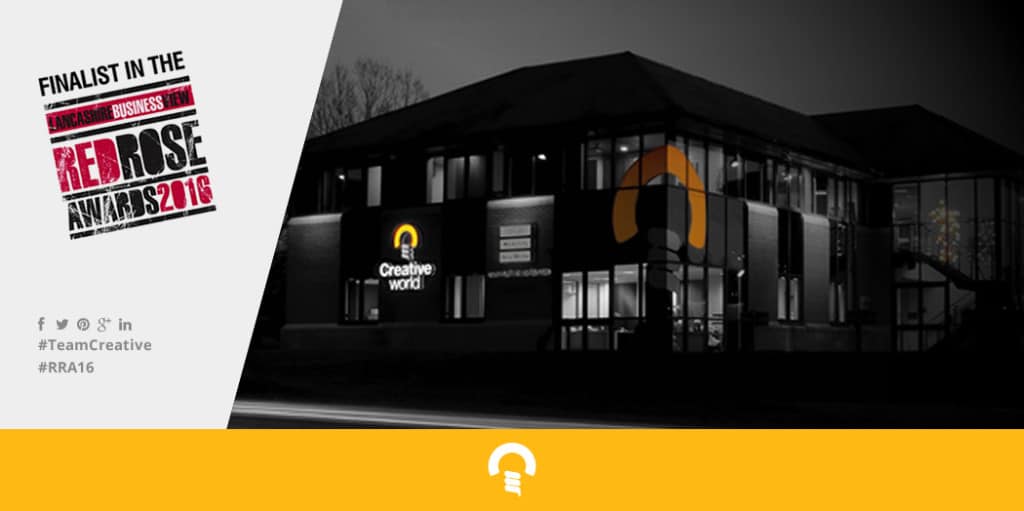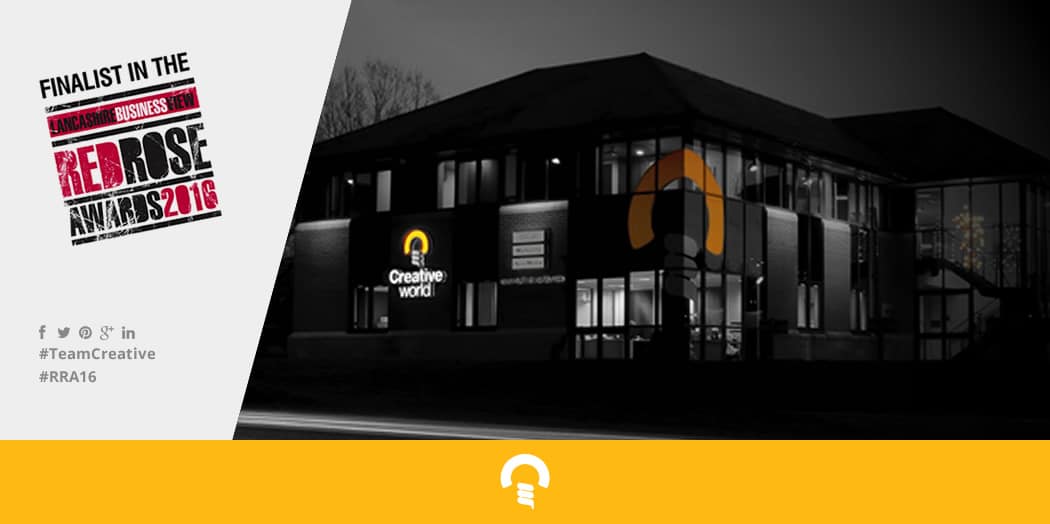 Team Creative attended the home of Blackburn Rovers FC, Ewood Park on Thursday 11th February to present ourselves, this year's achievements and our future goals to a panel of industry experts, with the aim of demonstrating why we deserve to be named Creative Agency of the Year 2016!
Support our bid. We're calling on all our clients, partners and business associates to get in touch and tell us why you think we deserve to win! Tweet us @CWCreativeworld with your testimonial!