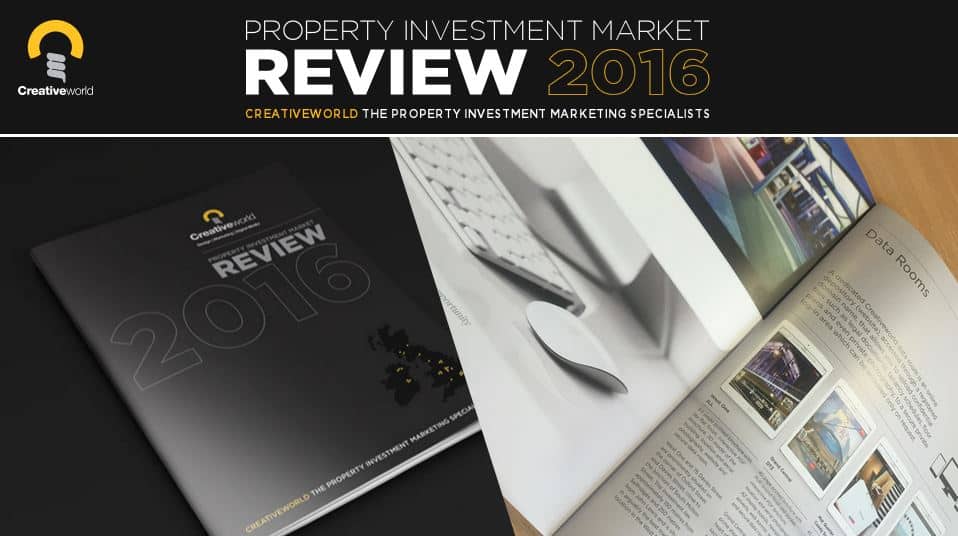 It is with great pleasure we bring you our new property investment review for 2016, showcasing some of our projects and clients; this year's update will give you an insight into what we have been doing over the last 12 months at Creativeworld.
Having worked in the property investment industry for over 25 years as a dedicated creative agency, it's fair to say that Creativeworld has covered the length and breadth of the United Kingdom, creating bespoke marketing material for major schemes. Our expert teams pride themselves on the professional service they offer our clients, and with our dedicated representatives covering every corner of the country, we're sure to be able to facilitate your marketing needs, no matter where you're located. We take away all the hassle that can come with bringing an investment to the market, allowing you to focus on what's important.
Managing Director Clive Wood had this to say 'As you know we're a professional marketing design company, offering specialist services in the property investment market. We work closely with all our clients, bringing some of the finest investments the UK has to offer to the market. Through the medium of both printed and interactive brochures, website development and secure data rooms, we consistently produce innovative designs of the highest quality, fulfilling all our client's requirements perfectly'
2016's review also includes a new digital feature, demonstrating the key values of property data rooms in the investment market, what they offer and the importance of having a strong corporate website.
Click here to download our digital feature
To get your own copy of this years review send us your address details to info@creativeworld.co.uk
Or call us on 01282 858200