Sheena and Anna Byrom are two of the most well respected and renowned midwives, for their work in the UK and across the rest of the world. Together, they are in the top 5 most influential midwives on social media. Anna and Sheena have teamed up and are on a mission to enhance maternity care for all mothers, babies and families. The Byroms approached Creativeworld to create an identity for 'Byrom and Byrom'.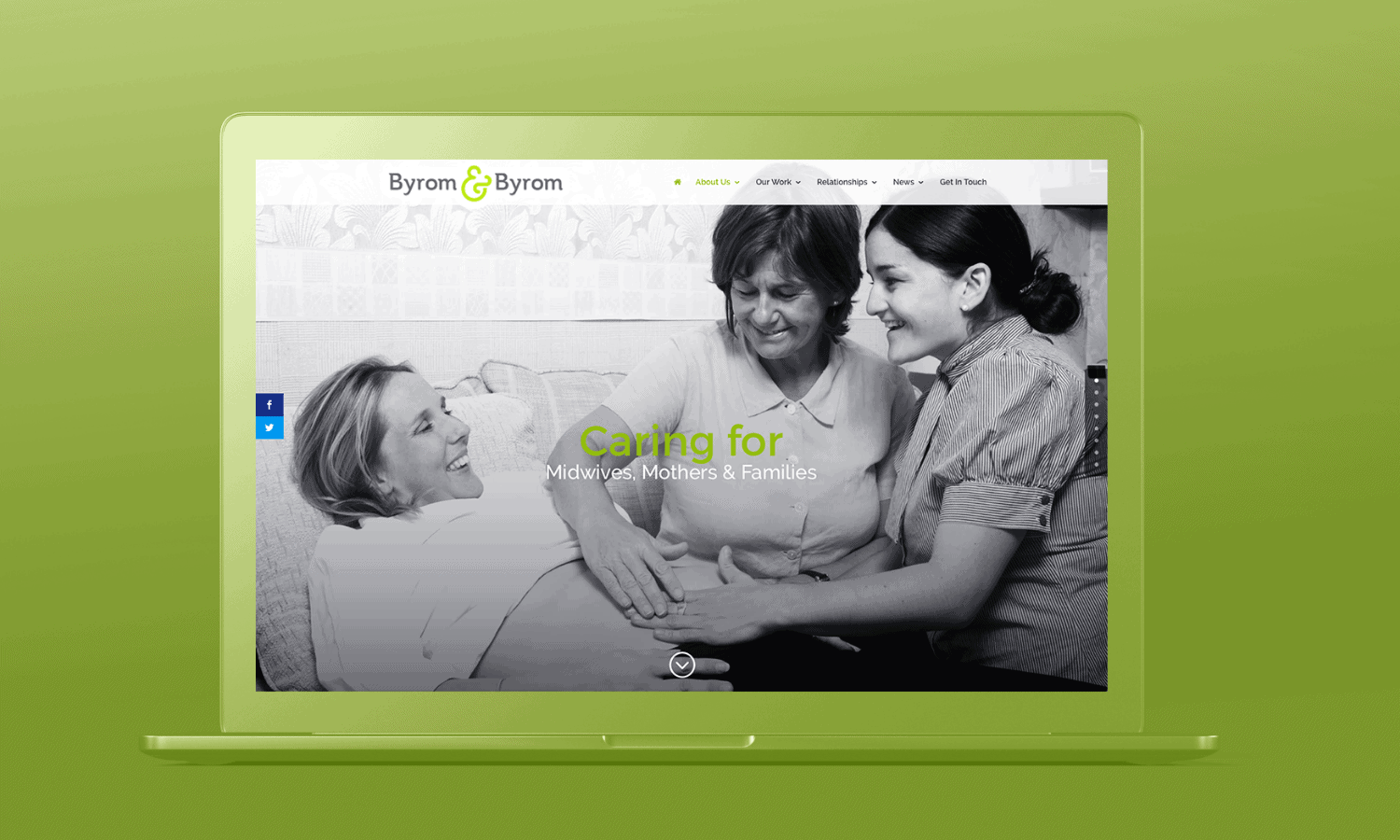 BRANDING, SOCIAL MEDIA AND WEBSITE.
Firstly, our in-house design team created a new logo/branding from scratch for the Byrom and Byrom brand identity. Next came the production of their new website.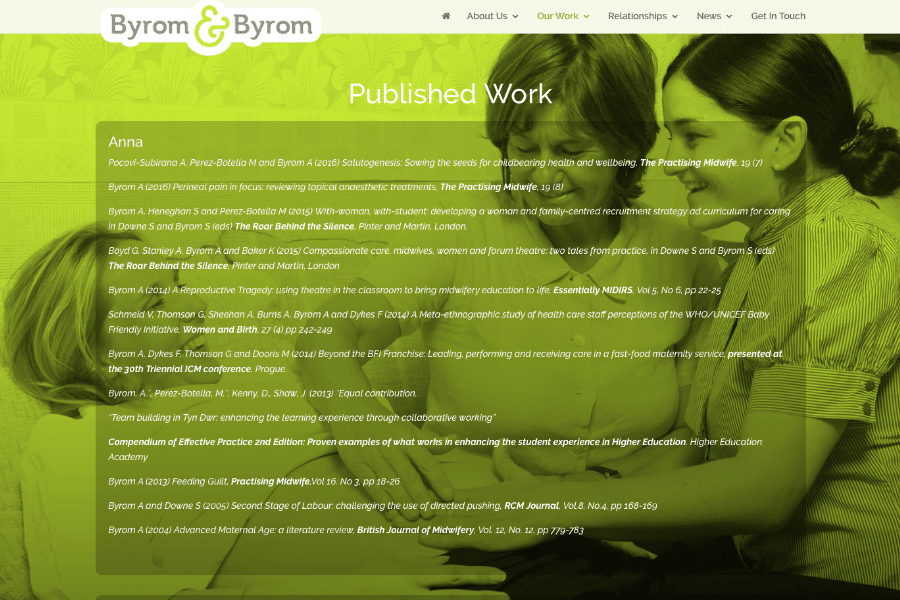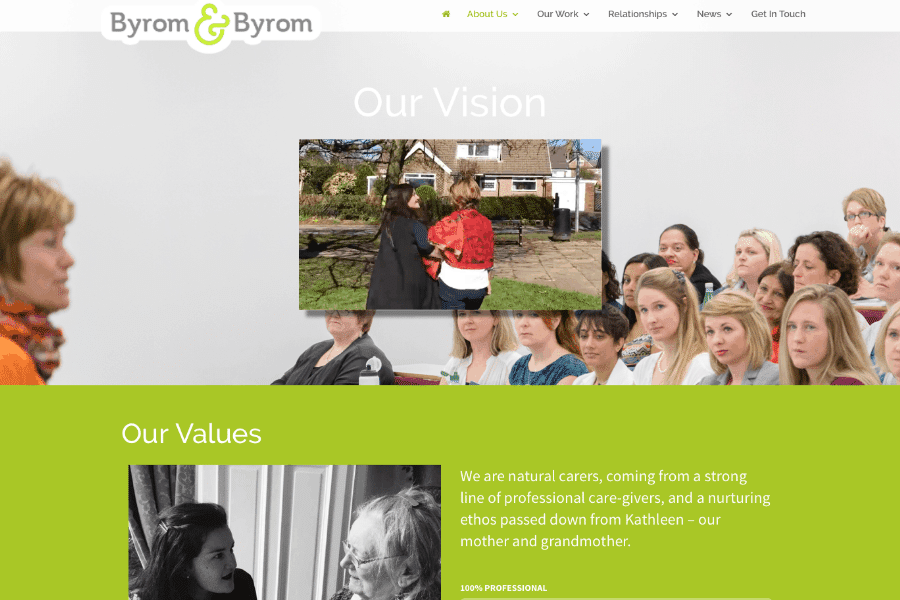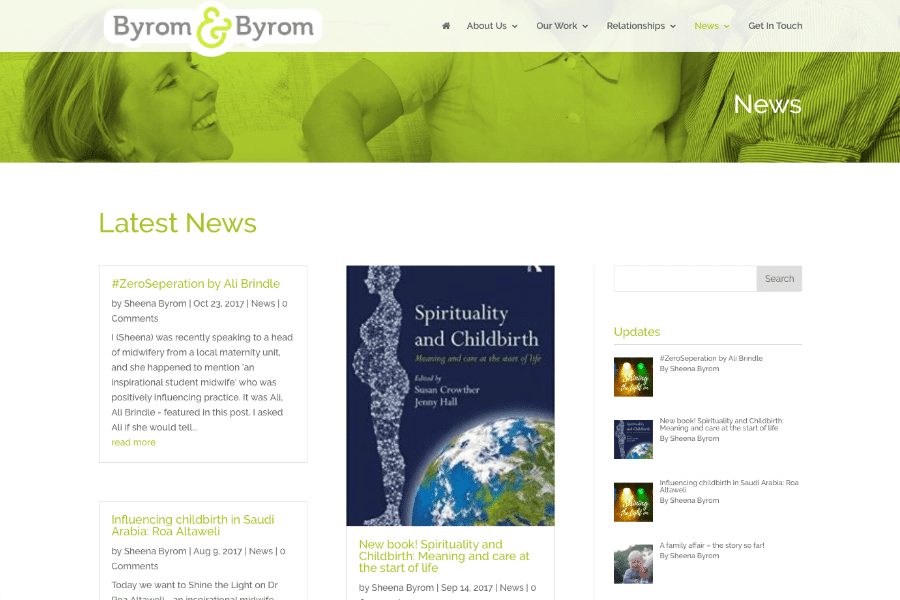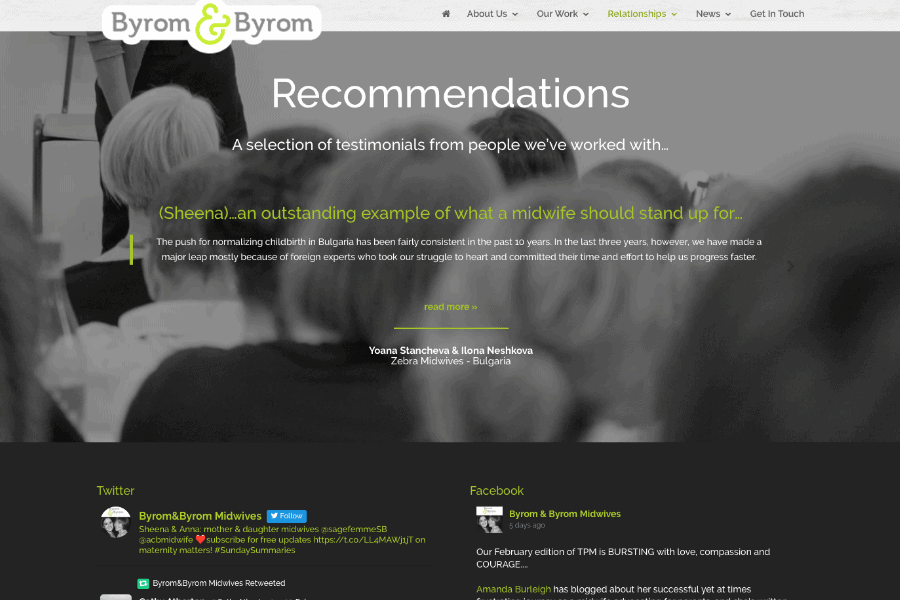 THE WEBSITE
The most important objective of the website was to highlight Anna and Sheena's passion for improving maternity care around the world. This came in the form of a very personal approach, with the website having a friendly welcoming message along with in depth information about Anna and Sheena's missions.
Considering the Byroms are so influential on social media, they wanted a site with strong links to their social media pages to engage with their vast community of midwives. Our talented in house web design studio created a site which features a 'Social Media wall'. This grants users an easily accessible route to all the Byrom's social media platforms. With Sheena and Anna both being prolific writers in their field of expertise, the site features a blog section that is regularly updated and shared on social media to their thousands of followers. This section also features vlogs and lectures from both the Byroms.
EMAIL MARKETING
Another big part of the site was to integrate a mailing subscription form and consequently send out regular email updates, all of which are tailored to the specific area of interest that each subscriber selects.