THE BRIEF
Leading UK flooring giants, F. Ball & Co. Ltd came to us wanting to achieve a stronger digital and social presence to reach out to their customers as a brand not only in the UK but on a global scale.

---
WHAT WE DID
In order for F. Ball to achieve their desired goals our team created a bespoke social media marketing package tailored to their industry needs. We started off the project by creating, designing and populating a new Facebook business page and a variety of new Twitter accounts, each representing different areas of the business. These consisted of a main F. Ball UK account a technical support account and accounts for their Netherlands and Singapore operations.
CREATING A COMMUNITY
"It was important to us with this project to create a sense of community with the new F. Ball social media launch; we wanted to create an area for F. Ball that their customers could go to and view recent news articles, product launches and industry videos. We created something we call an infoHUB, which is in simple terms, a separate stand alone website that links through to each of F. Ball's social media channels and their main website."
Jack Dyson, Marketing Executive – Creativeworld
---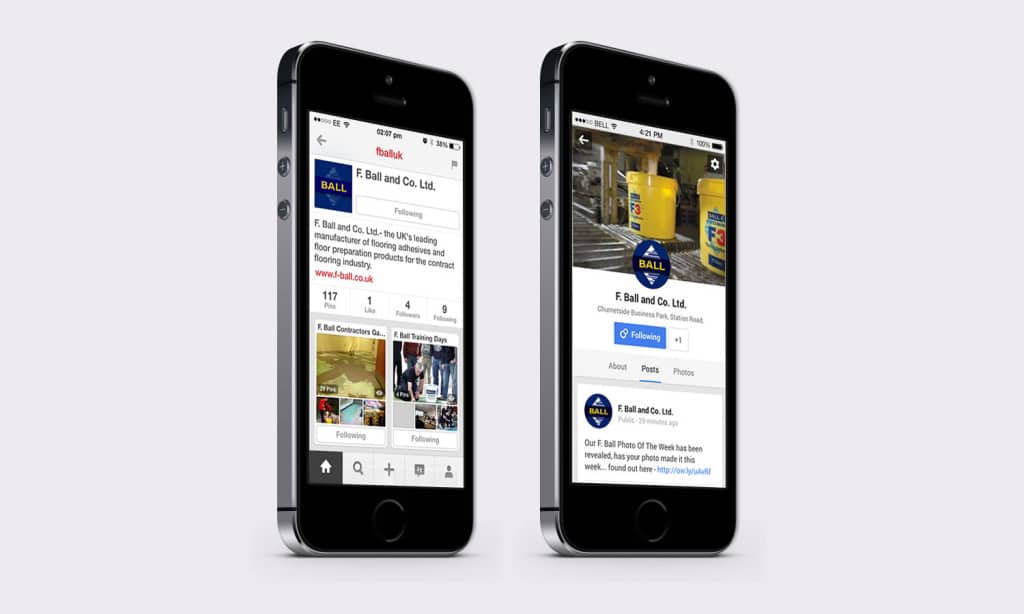 ONGOING SUPPORT
Our digital team also designed a bespoke e-blast campaign to promote the launch which was sent out to F. Ball loyalty scheme subscribers and via a selection of trade publications. As part of their new social media strategy we also offer continued support, managing and populating all F. Ball social media channels daily, ensuring each platform is up-to-date with content and ensuring all live conversations are monitored and moderated in line with the traditional F. Ball ethos.
---