Orange Button Community Scheme
The Orange Button Community Scheme was created as part of the Lancashire and South Cumbria Health and Care Partnership's goal to reduce suicide in the area.
People who are having thoughts of suicide, or who are worried about a friend or family member, can now talk to someone wearing a distinctive orange badge, and ask them for information and support.
The Orange Button Wearers received intensive suicide prevention training, and while they are unable to give counselling, they can signpost people to the relevant services.
There is also an orange button sticker that can be provided to businesses and organisations such as cafes, shops, and pubs to display in a prominent window to notify visitors that trained workers are there to help them.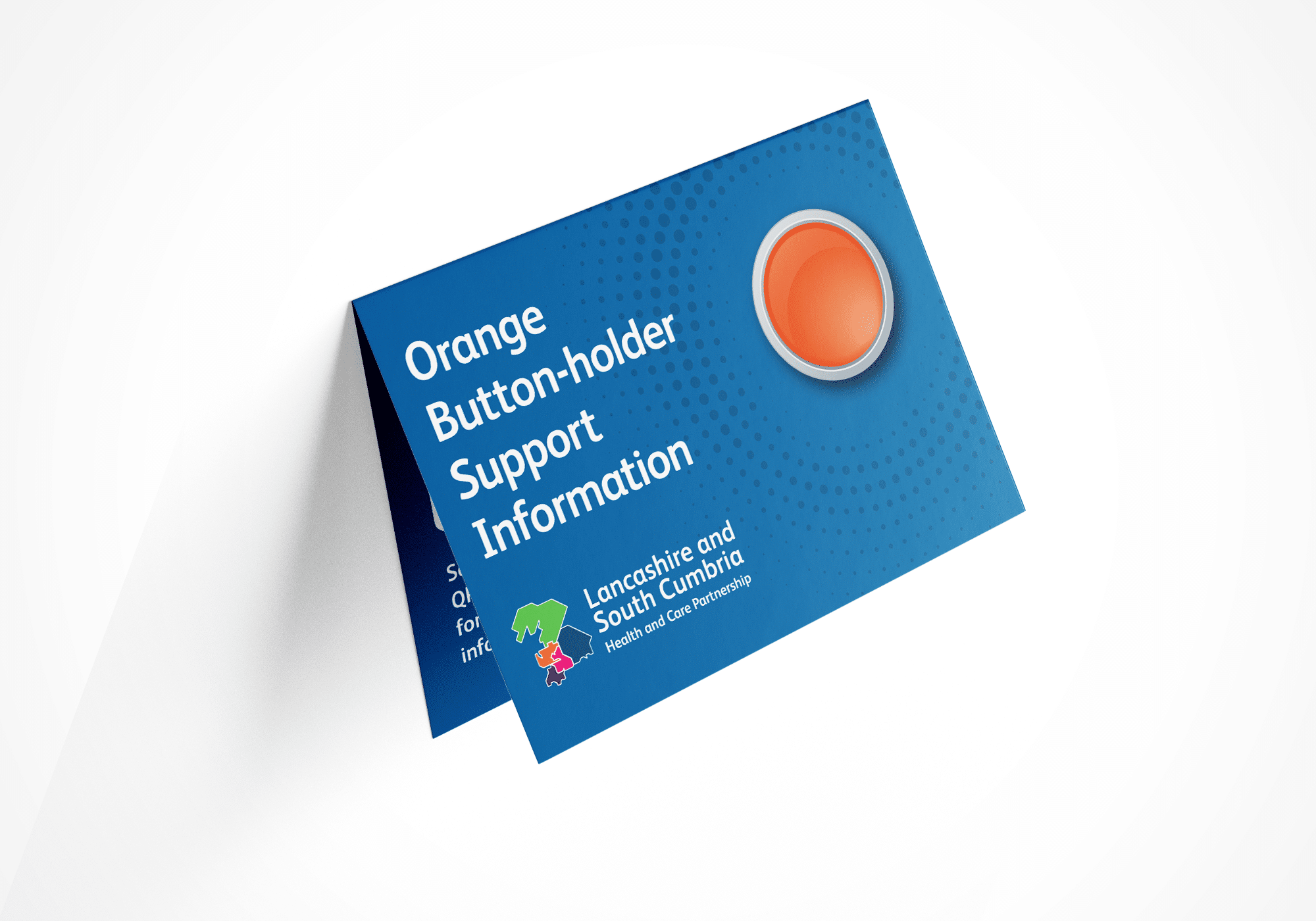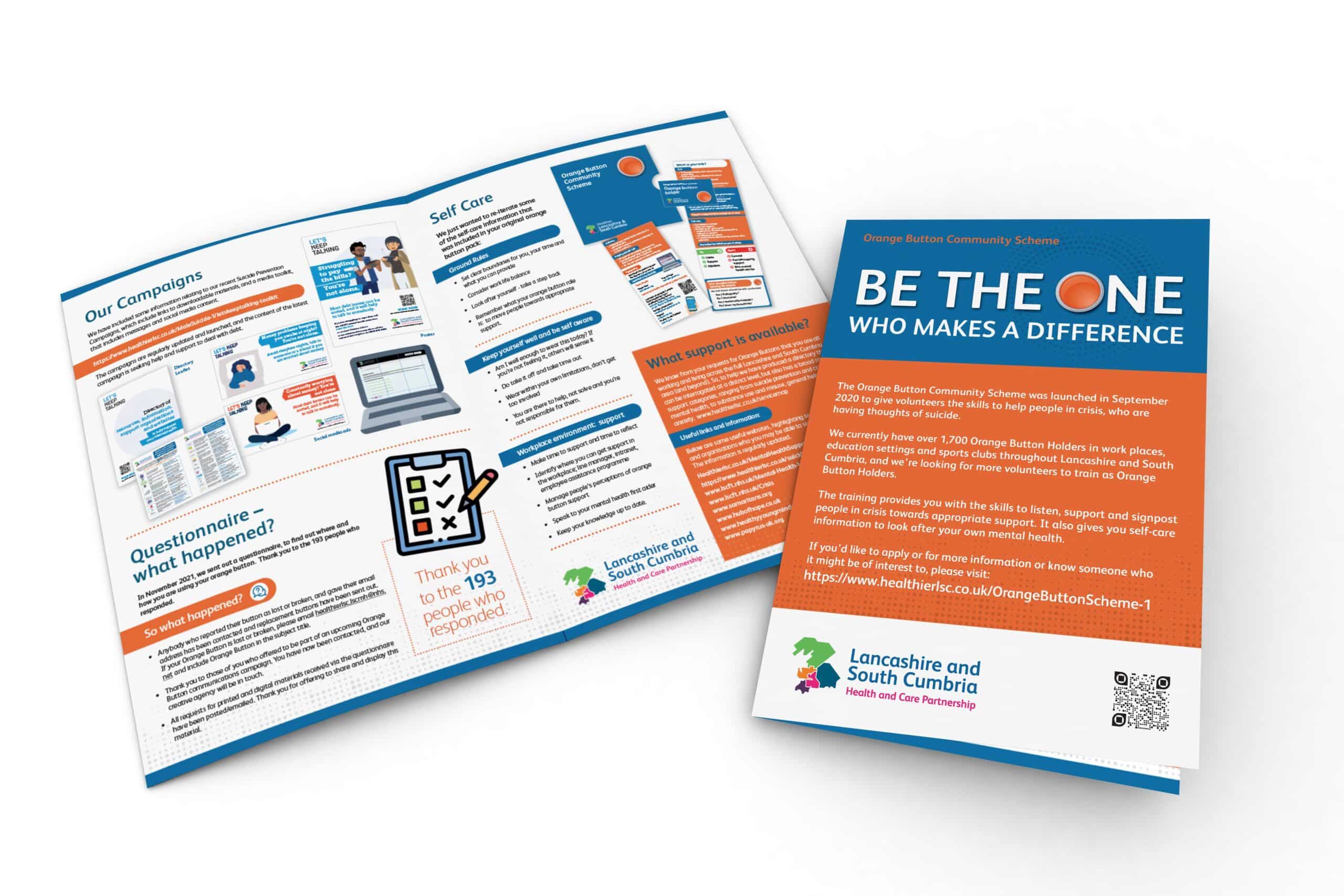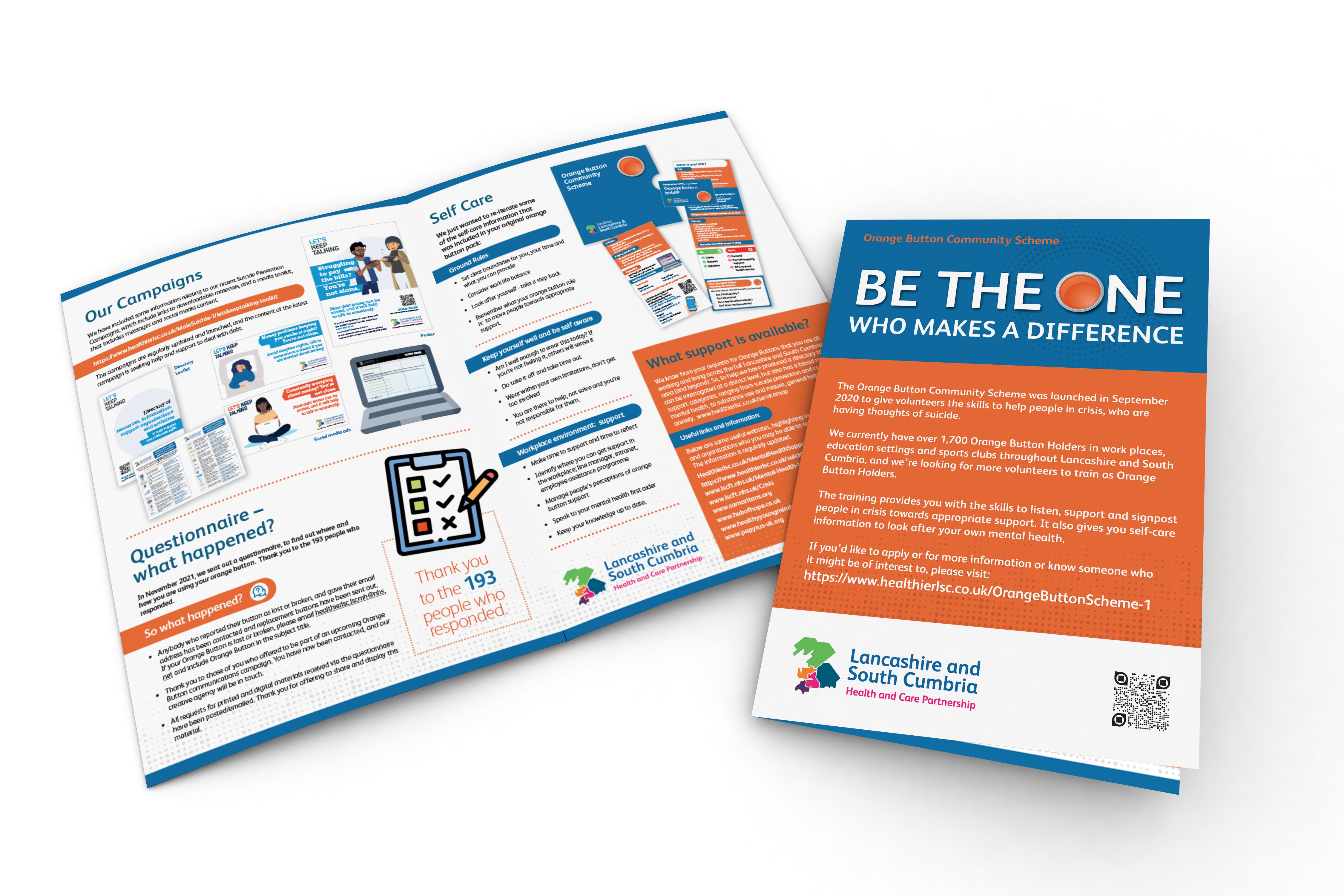 Creating a network of organisations that have orange button wearers in place that can be identified, listen and signpost.
Create a community of people trained in suicide awareness that have gained skills, including active listening, from quality assured training.
To ensure all communities are aware of the Orange Button, what it signifies and how people can be involved, by promoting from within the community.
02. Our Solution
Creativeworld were appointed to design and produce all of the marketing collateral for Orange Button Wearer packs. The pack included a 12 page leaflet, info card, orange button, window sticker and a wallet to hold all of the materials.
As part of the recruitment campaign we also produced posters, photography, videos, screen saves, email signatures, indoor and outdoor banners, a newsletter and created a paid social media campaign.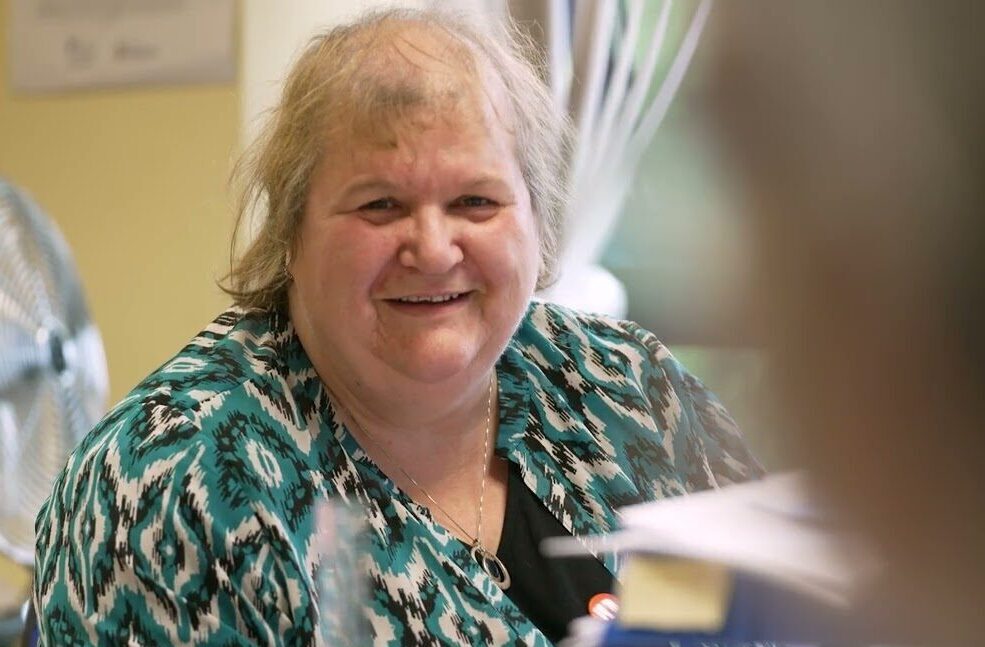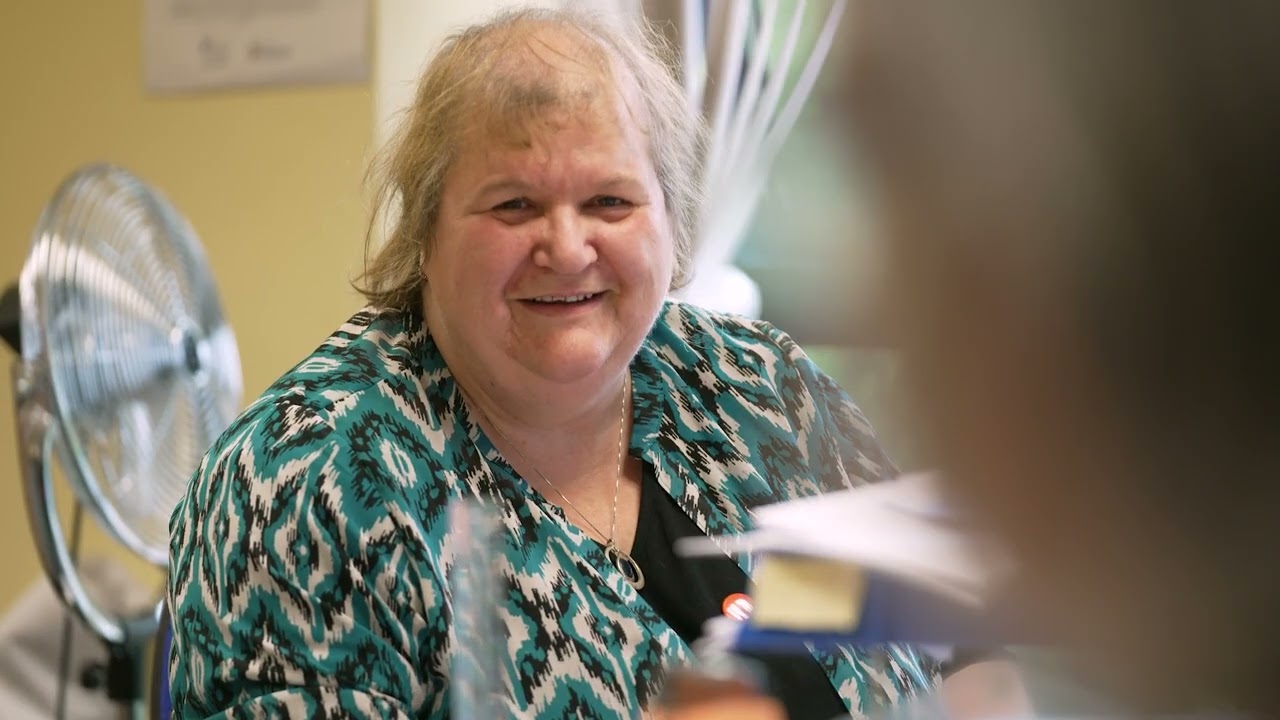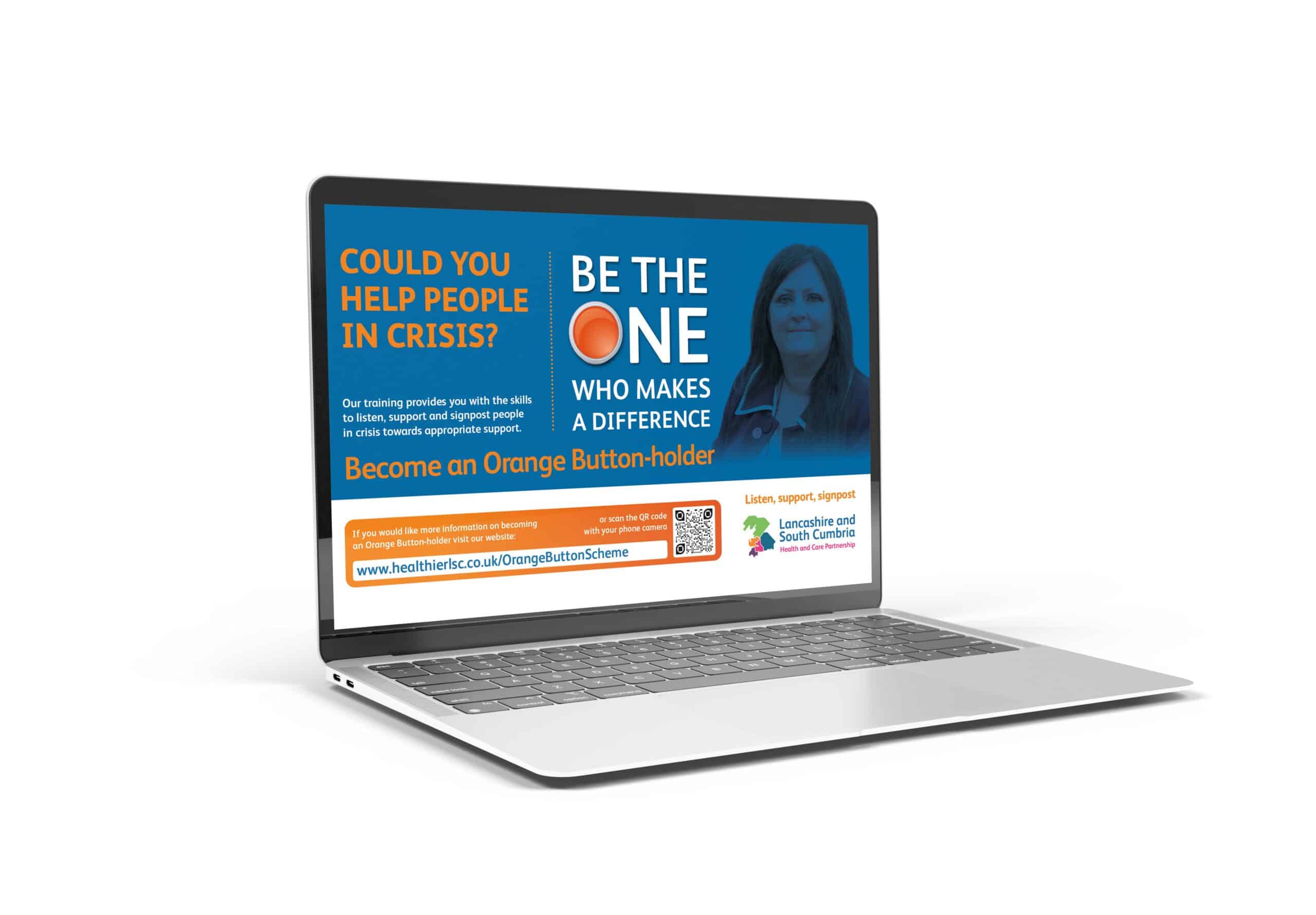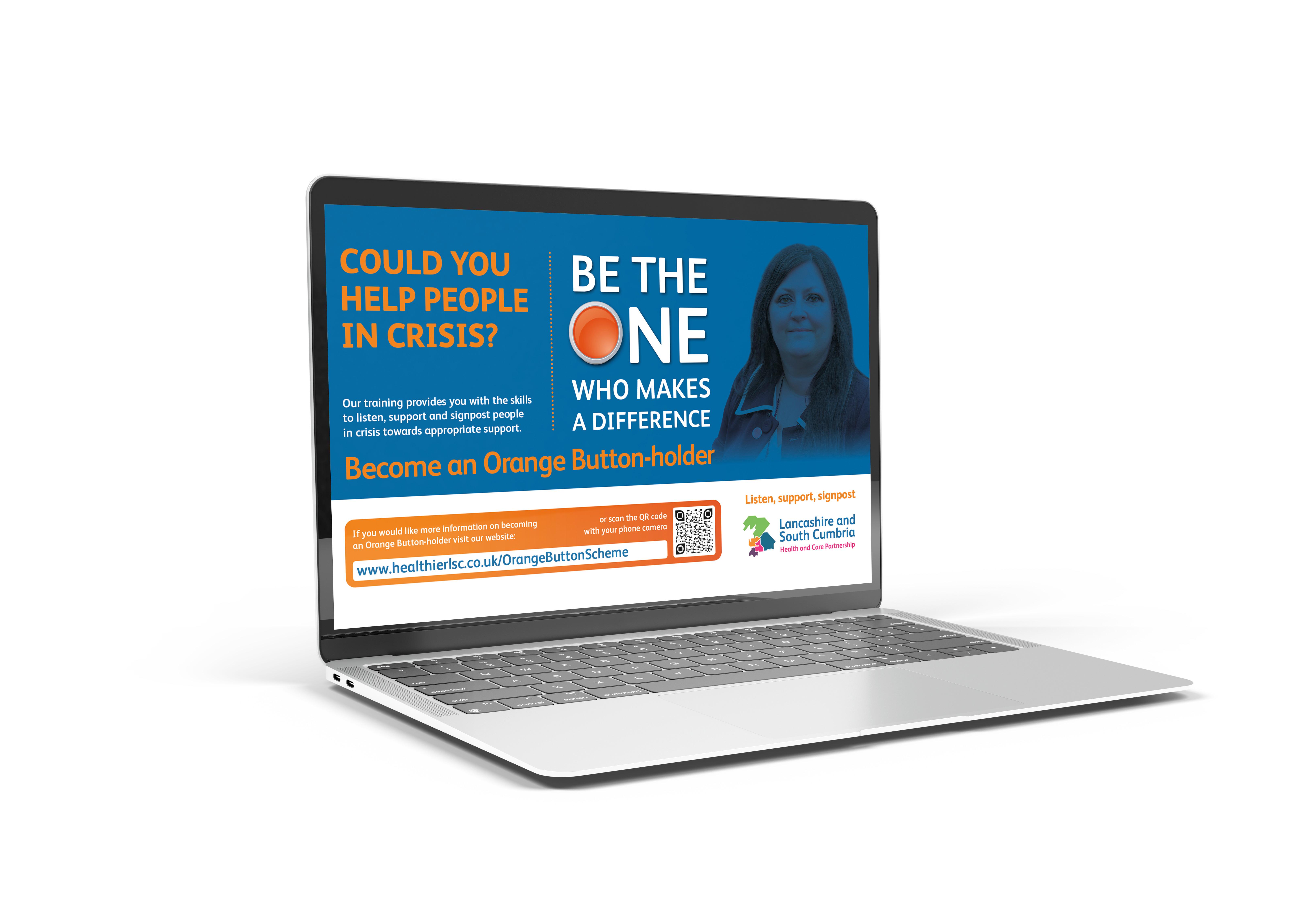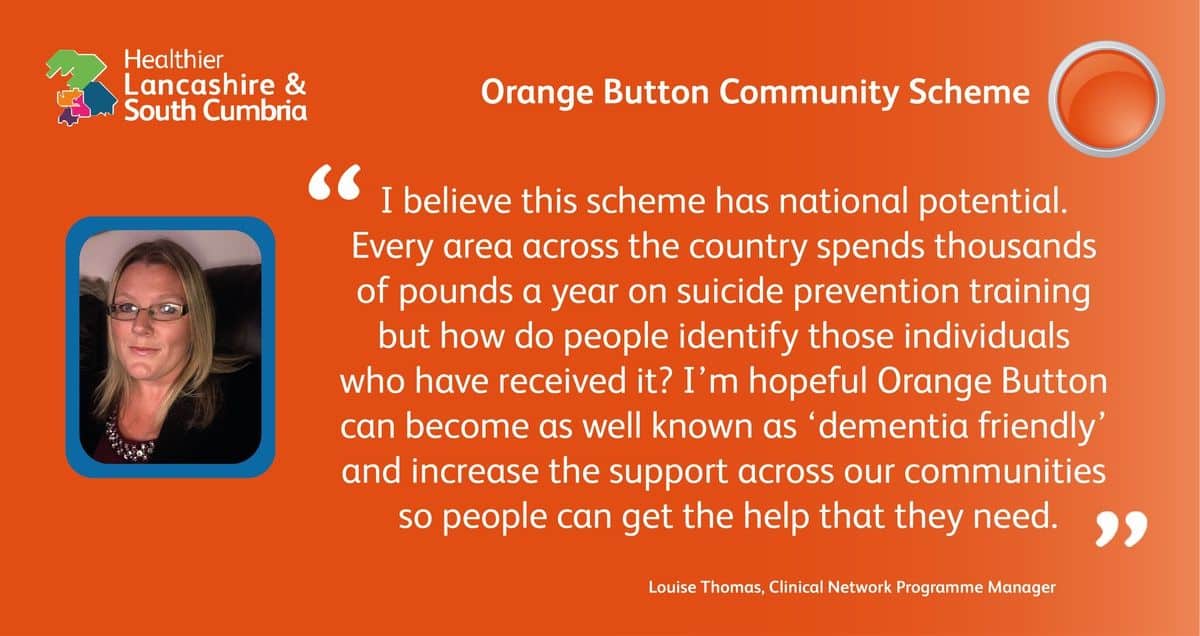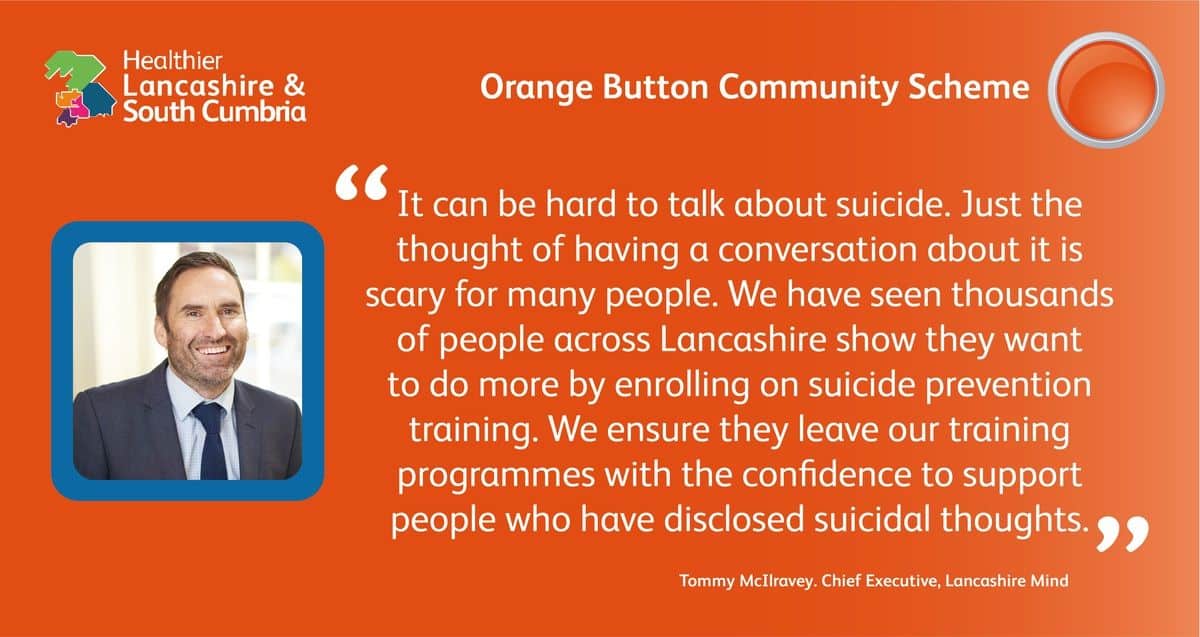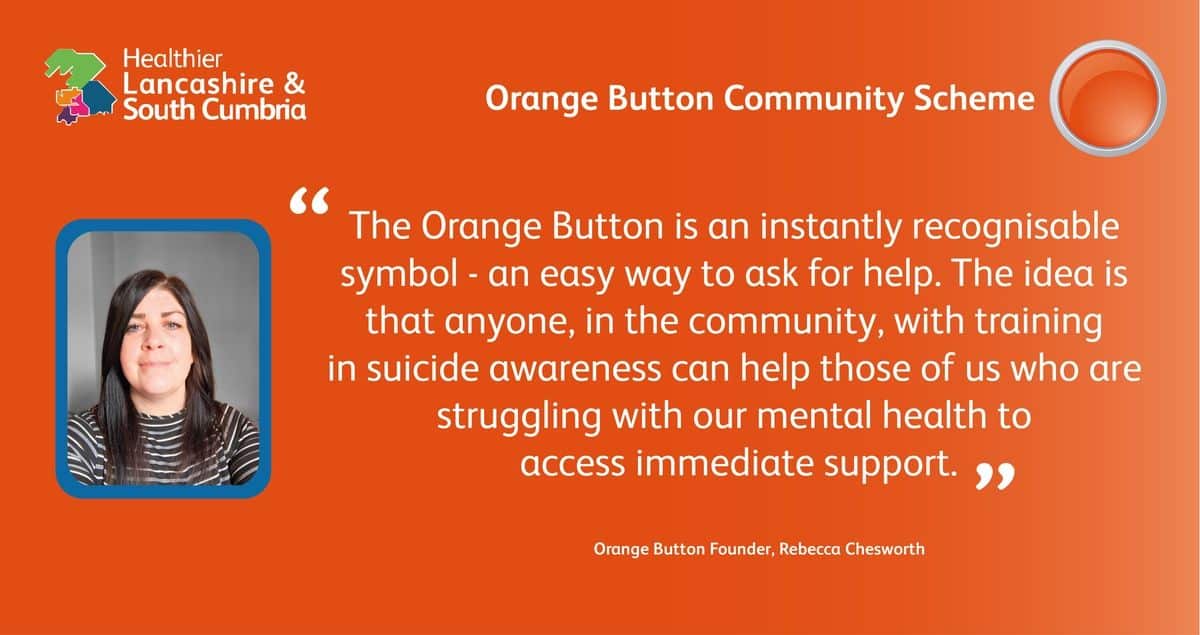 Orange Button Holders across the region since the launch
We understand the healthcare sector and it's marketing and communications requirements, from large health campaigns to staff engagement and patient communications, so if you need help solving medical marketing challenges, 
contact us here
 or call 
01282 858200
.
Our team have over 30 years experience in the health sector.