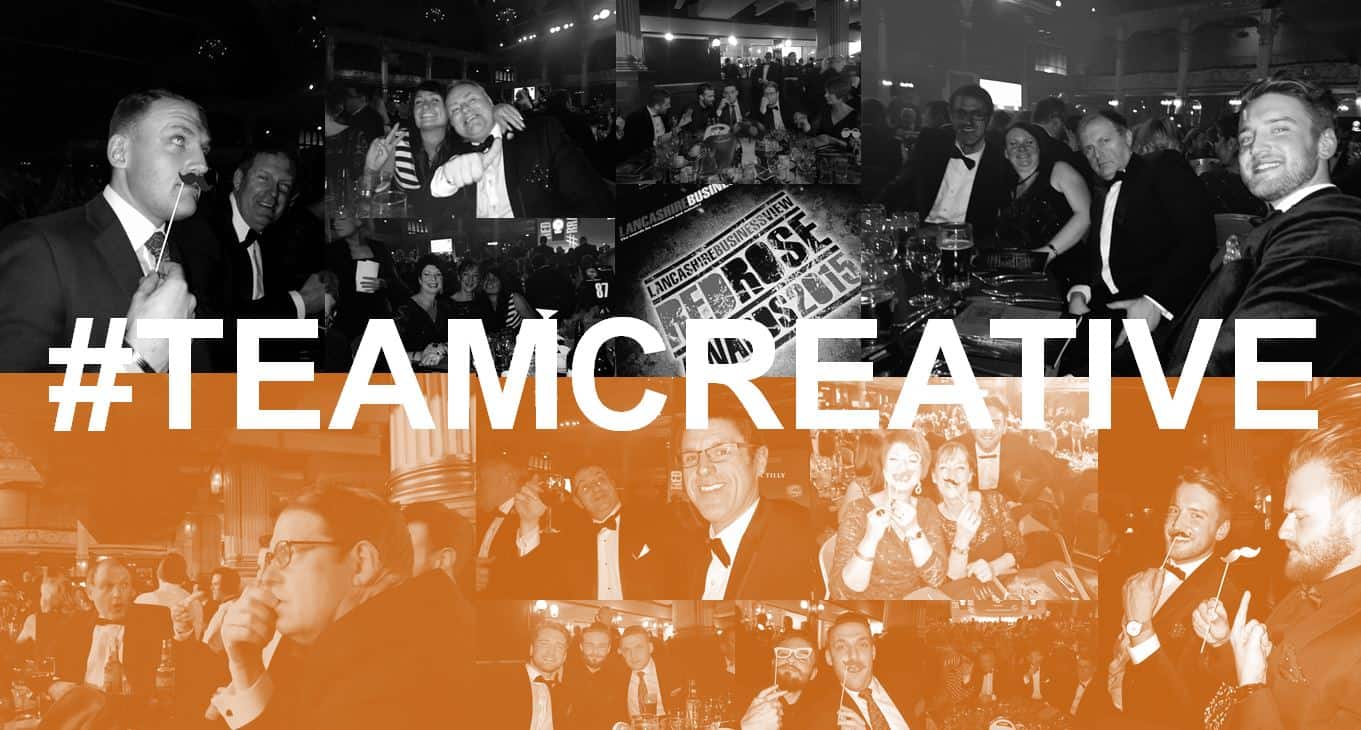 Last week saw the Creativeworld team commandeer Blackpool's Winter Gardens Ballroom in style as some of the team attended the Lancashire Business View 'Red Rose Awards 2015' on a stereotypical rainy night in the North.
It was the first time that Team Creative had entered the awards night, which were celebrating their 5 year anniversary, and the team was proud to be shortlisted as finalists in the 'Creative Sector Business of the Year' category after submitting our successful entry earlier in the year.
The night had everything you would expect of such an event – bright lights, fine music, glitz and glam, dancing girls and the odd pair of shiny shoes and black bow ties.
Unfortunately, having made it all the way to the finalist stage, finishing ahead of over 30 creative businesses in the process, we didn't bring home the silverware. Instead, we took with us great pride, memories and a fine selection of new business contacts and opportunities, which were a lot easier to carry home!
On the evening Creativeworld Marketing Executive, Jack Dyson, commented "We're proud of our achievements as a creative marketing agency over the last 12 months and being shortlisted as a finalist in such a prestigious category really demonstrates our visions and how we are progressing as a business. The Red Rose Awards has put Creativeworld on the Lancashire map which is exactly what we wanted to achieve from the evening".
Attending this year's awards has only increased Creativeworld's desire to work with the finest businesses Lancashire has to offer and we hope, in the next 12 months, we will be attending 2016's awards with some new local clients and an even stronger chance of winning!