Creativeworld kickstarts the year by launching the NHS Quit Squad's Smokefree Sidelines campaign.
The team at Creativeworld was absolutely delighted to see the launch of the Quit Squad's #SmokeFreeSidelines in Penwortham. The new initiative focuses on denormalising smoking at grassroots sporting events in the hope of creating a healthy, shared space for young people and families.
On launch day, 54 games were played in the Mid Lancs Colts Junior League, which meant approximately 800 young people were able to play football without the sight of parents and coaches smoking or the effects of second-hand smoke.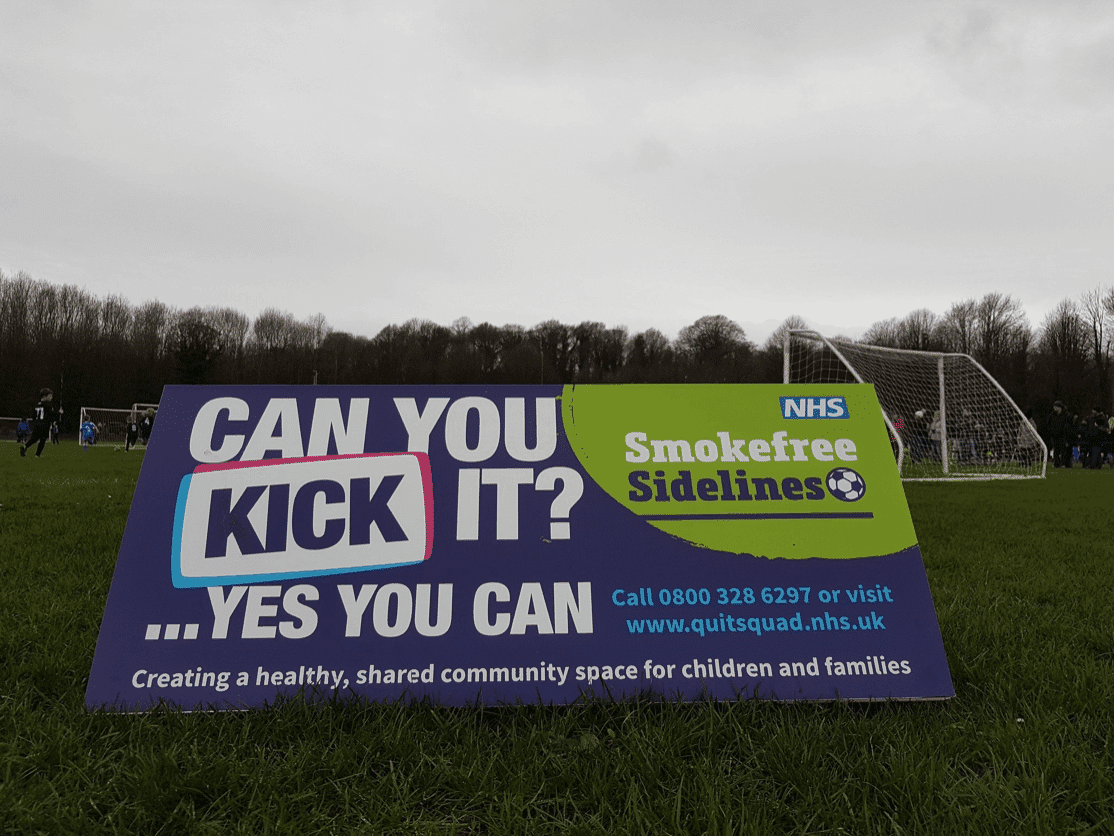 As a result of previous marketing support provided by Creativeworld, the Quit Squad service saw an overall increase in service awareness and recognition of the brand through utilising the Quit Squad concept in all resources. Having seen these results, the Quit Squad approached Creativeworld for their Smokefree Sidelines project as they knew they could deliver. This time the team created a new brand identity to be used across various marketing channels and produced the artwork for sideline boards, banners, bibs and posters to help increase awareness of the new campaign.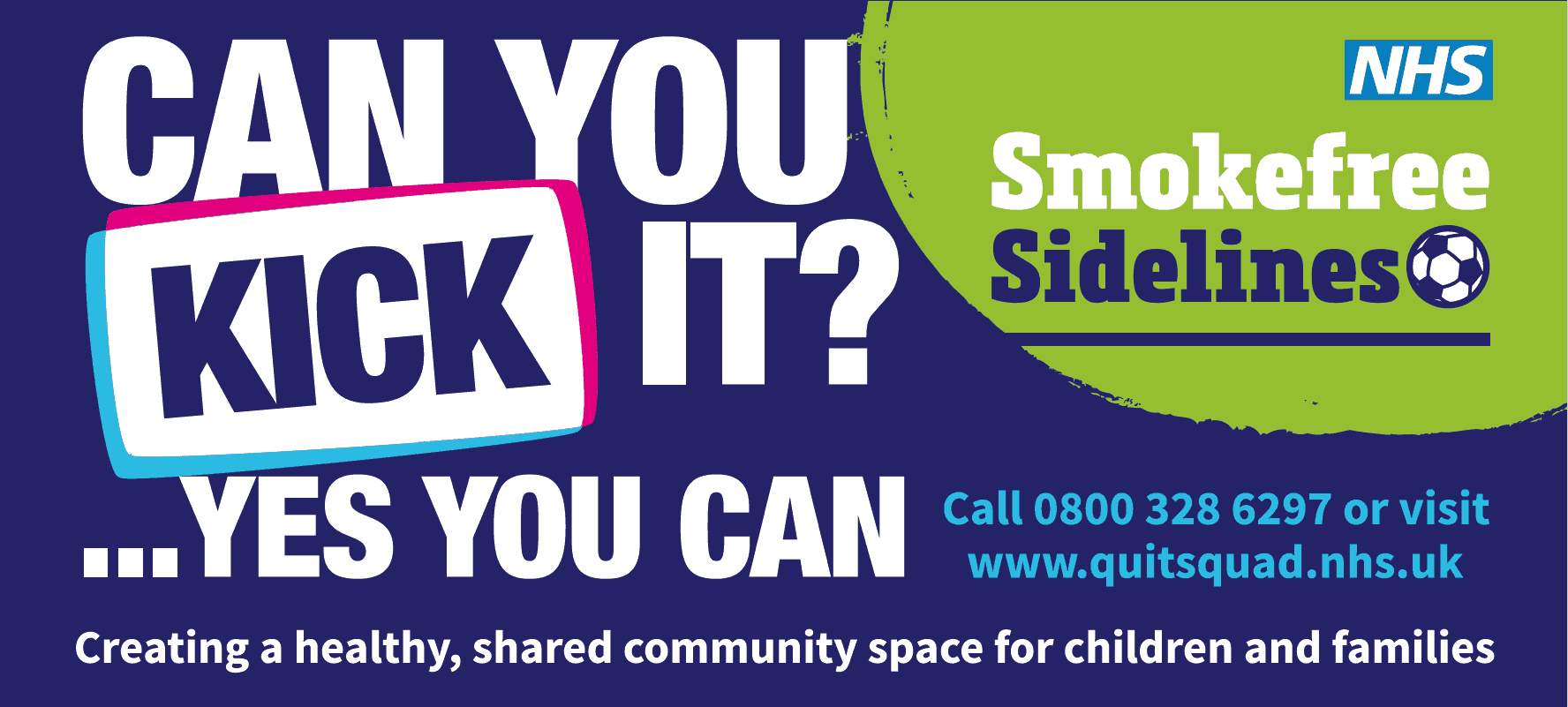 Gareth Beck, Team Manager, Lancashire Tobacco & Nicotine Addiction Treatment Service (Quit Squad) had this to say about working with Creativeworld:
'I'm excited to be working with Creativeworld on another Quit Squad campaign. Their attention to detail and professional service makes the whole process very efficient. We look forward to seeing many more grassroots leagues and clubs from all sports in Lancashire join the new initiative on the back of this campaign.'
If your children, nephews or nieces play any grassroots sports and you'd like to know how the Quit Squad could support your club or league then get in touch with the Quit Squad on 0800 328 6297
Need marketing support for your next health campaign? Get in touch with the experts by calling 01282 858200