We can finally say it…Christmas is nearly here! ?
And so, the countdown to the big C begins! Most businesses will be winding down for Christmas this year and their marketing plans for the new year should be set in place (If not make sure you give us a call ?) December always dishes out the goods for social media content, speaking of which, we're SO ready for Christmas jumper day on the 14th which is a golden opportunity to get the staff to show off their best crimbo jumpers! Maybe even the opportunity for a competition? Which hashtag holidays are you going to be jumping on this month?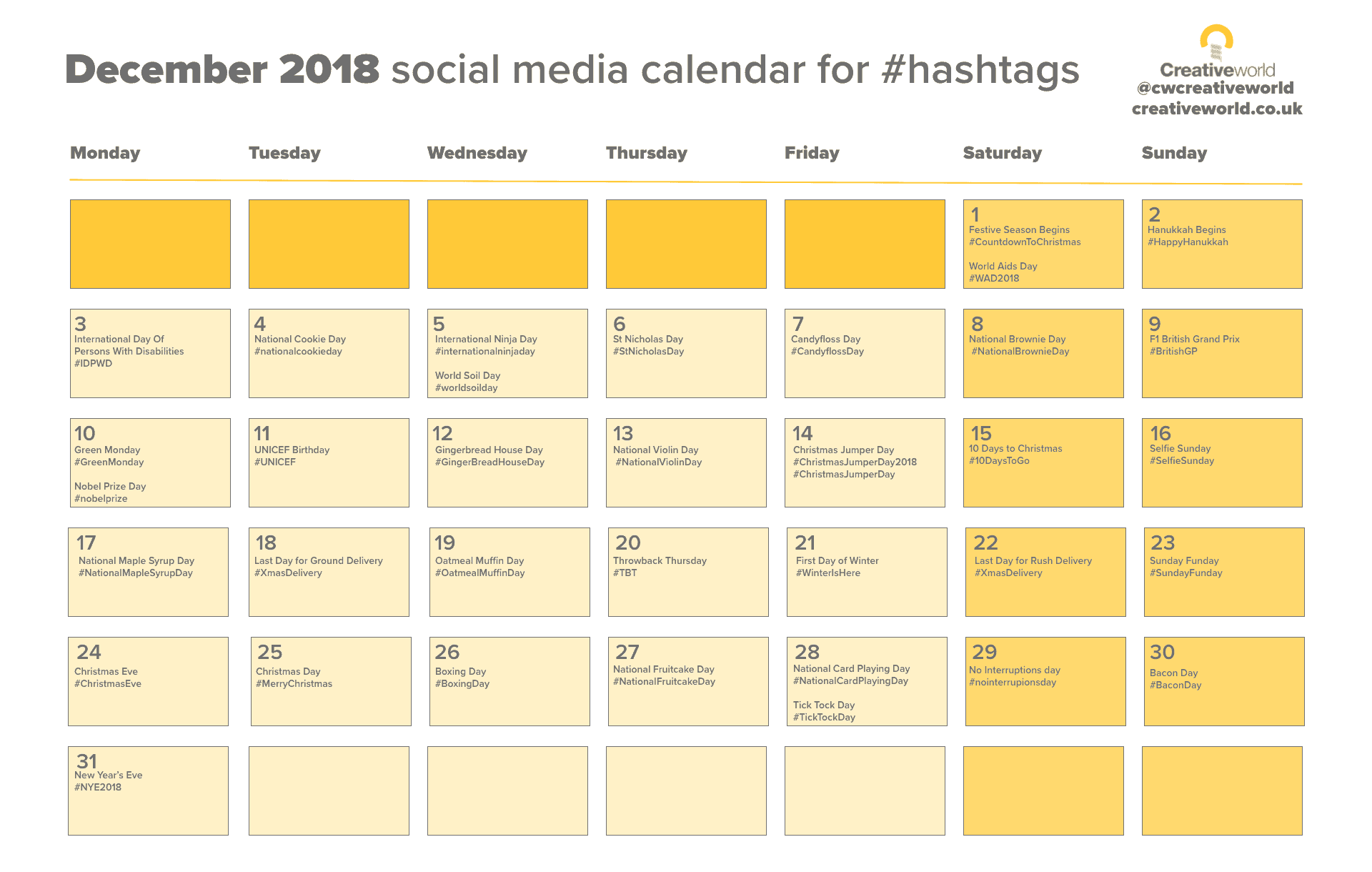 Any Ninjas in the office? 
The 5th of December marks the 20-day countdown to Christmas but more importantly for some, it's #WorldNinjaDay, any secret martial artists in the office? Or does an employee have ninja sales skills which deserve to be shouted about? Also, be sure to check employees for nunchucks and samurai swords on their way into work…
A month of amazing food ?
December marks a fantastic month of amazing food, with #NationalCookieDay on the 4th, #NationalBrownieDay on the 8th, #NationalPastryDay on the 9th and let's not forget the countless pictures of Christmas dinners on Instagram on the 25th. It's safe to say that there's plenty of content to be cooking up this month.
Christmas ?
Of course, at the end of the month, we have Christmas and all the activities surrounding it that makes it so special. Be sure to think about plenty of content for the month such as; thank you messages to clients and employees who have made the year extra great and of course some (appropriate) pictures from the Christmas do. At Creativeworld, our new recruits always put up the Christmas tree so be sure to watch out on our Twitter, Facebook and Instagram for that content going live VERY soon…
So here is your November Social Media Calendar for 2018
Here's to another excellent year ahead! As ever, if you need any marketing support; including website design, social media support or print management, be sure to get in touch!
From Creativeworld, we hope you all have an amazing Christmas and New Year.