Cara Group a decade on…
Almost a decade after Creativeworld originally designed the website for construction experts, Cara Group, they decided it was time to refresh their online presence. What better time to do so than in juncture with their 25-year anniversary; providing a great opportunity to showcase their achievements as a company and continue building on their successes. After working with Creativeworld previously on numerous projects, Cara appointed the marketing agency to produce their new website.
The Makeover…
A priority in approaching the project was to ensure the website was built to be responsive, to meet the demands of users' browsing on-the-go on varying mobile devices. It was also vital that the website was built with a content management system that enabled Cara to upload industry-specific case studies and up to date news items. The aim was to create an engaging, simple to navigate website that allows the user to clearly identify the sectors and services they specialise in. Creativeworld worked with Cara to develop the design and structure of the website to ensure the brand was consistent throughout, partnered with a more graphical and interactive navigation.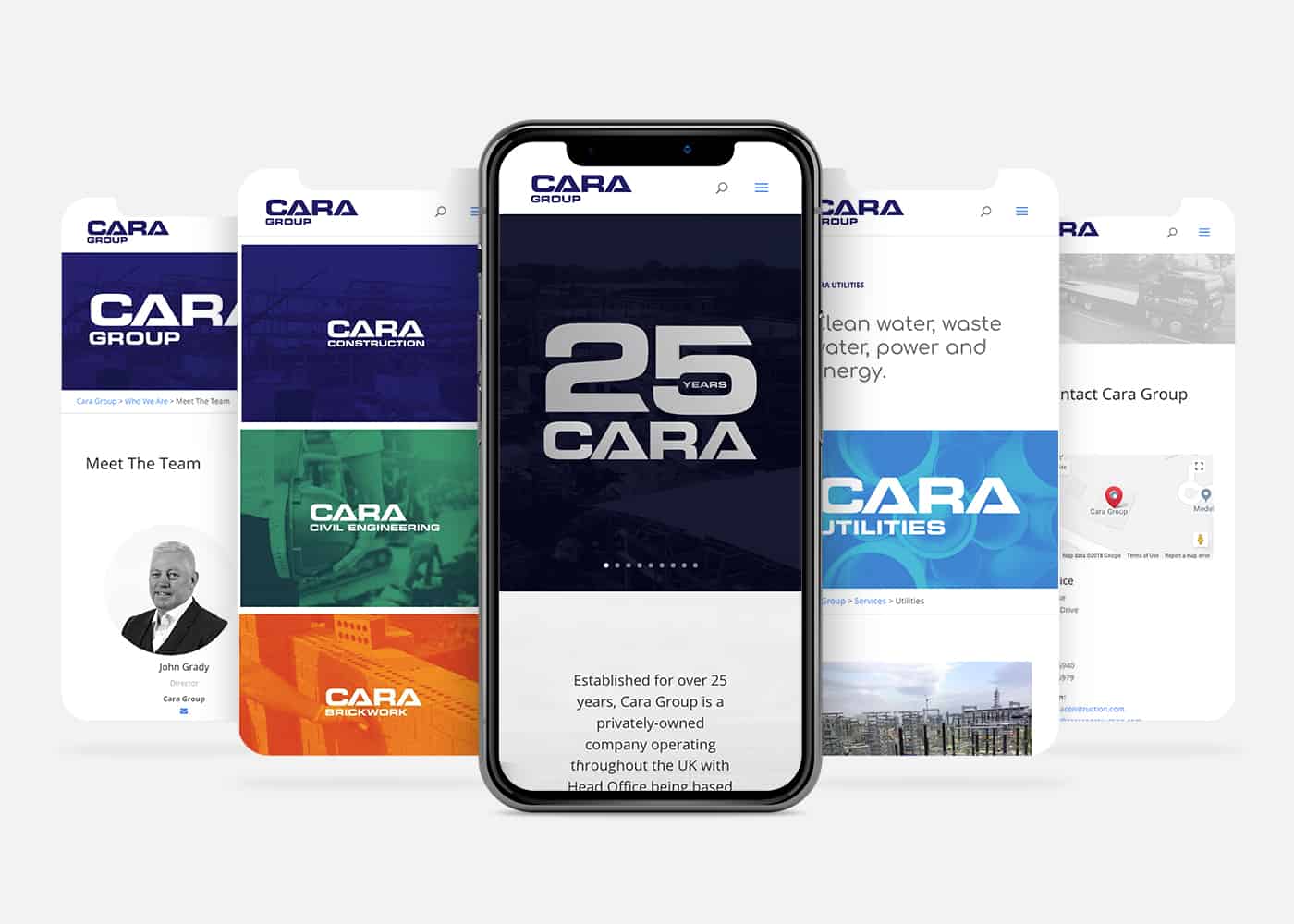 Cara Group Director, Paddy Grady, had this to say of the recent transformation
"It was a pleasure working with the team at Creativeworld in developing our new website. We are very happy with the end result, which better represents our offering and the work we are capable of achieving in partnership with our clients."
 A look in the mirror…
 The Cara website now more accurately reflects who they are; a company that has gained excellent success within the construction industry for over 25 years. Follow the link here to find out more about Cara and the high-profile projects they are involved with nationwide.
Click here to take a look at the rest of the work we did for Cara Group
Is your website in need of a Digital Makeover? 
Get in touch with our expert Dan Palmer: dan@creativeworld.co.uk
Or call 01282 858220