The Appointment
Following a number of appointments within the Irish Property Marketing sector and a string of residential development opportunities, Creativeworld is delighted to have been appointed by Savills Ireland to produce the full marketing package for the Clonburris development site based in Ireland.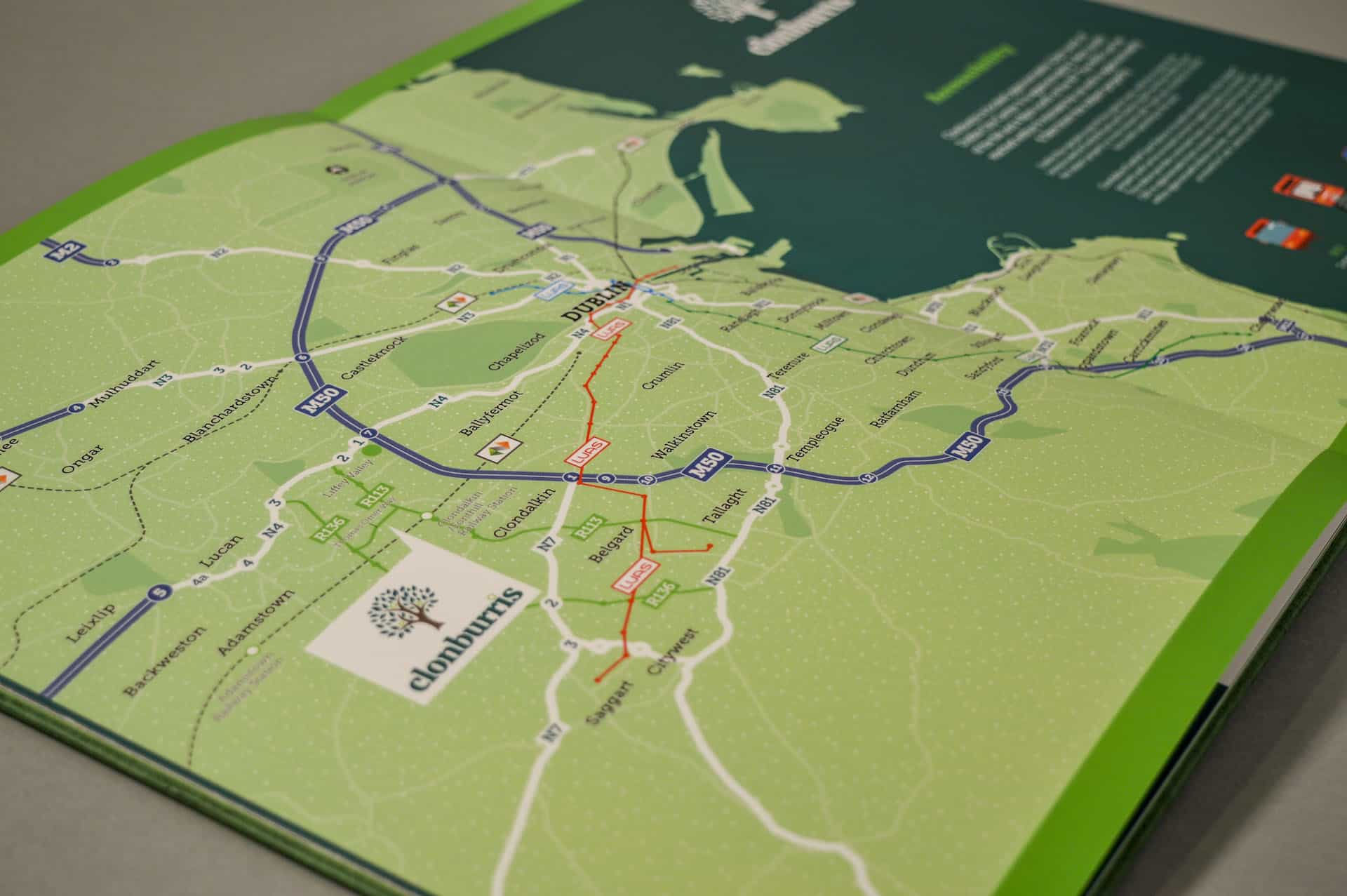 About Clonburris
The Clonburris development is made up of two lots. Combined together, the lots provide a unique opportunity to acquire over 100 acres of SDZ land in West Dublin. With both lots combined, the Clonburris development presents a unique opportunity to develop approximately 1,800 residential units and approximately 22,185 sqm commercial, subject to planning permission. The site is located approximately 12km west of Dublin city centre, between the well-known residential suburbs of Lucan and Clondalkin.
What we did
In order to bring these lots to the market, Savills knew that they needed a hard-hitting marketing strategy. With this in mind, they opted for the full marketing suite at Creativeworld. This involved the production of a marketing video, drone photography, responsive website, email campaign, newspaper ads and a printed and PDF brochure for each lot.
We wish the team at Savills Ireland all the best with the sale of the land.
Get a closer look at what we did here.
For more of our projects in Ireland, check out our new Ireland Property Spotlight