Who's HARRI?
HARRI is Lancashire Care NHS Foundation Trust's new-look wellbeing resource on wheels. HARRI stands for Health Advice Recovery Resilience Information and members of the public will have the opportunity to visit HARRI at various scheduled locations and events throughout the year.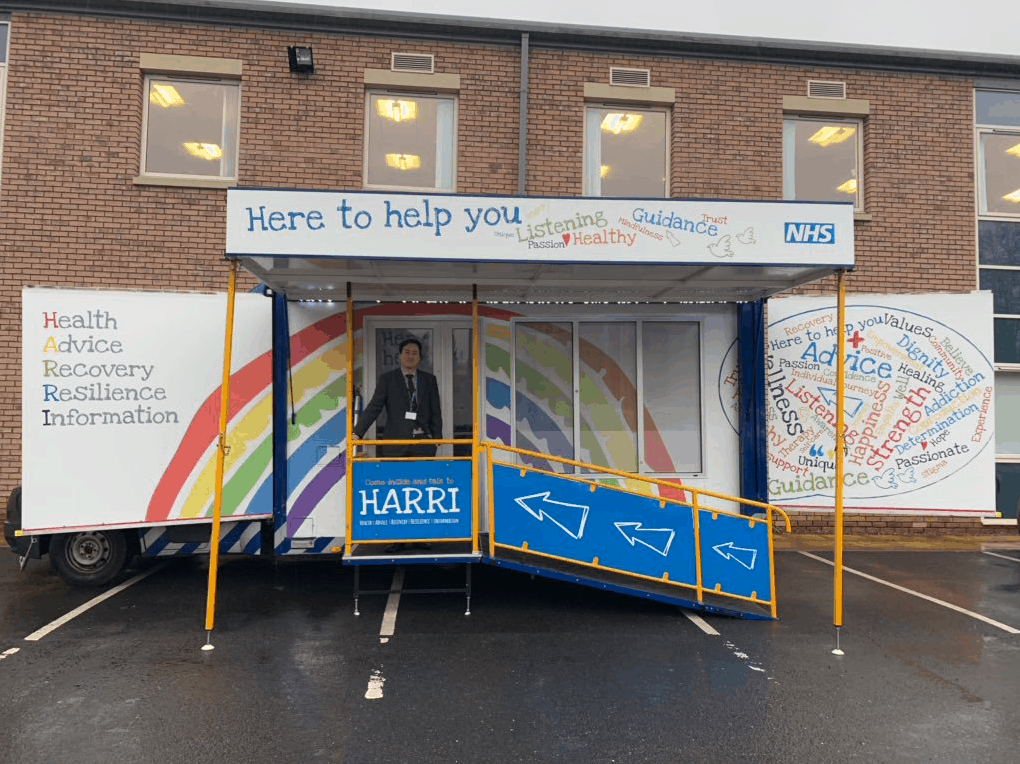 What does HARRI do?
HARRI is designed to offer simple health checks and useful advice. People can hop on board, take advantage of the free services and pick up health tips and information throughout the scheduled stops. Furthermore, HARRI is one of the many ways Lancashire Care is reaching out to local communities to promote the positive aspects of mental health and wellbeing, in addition to the other services they provide.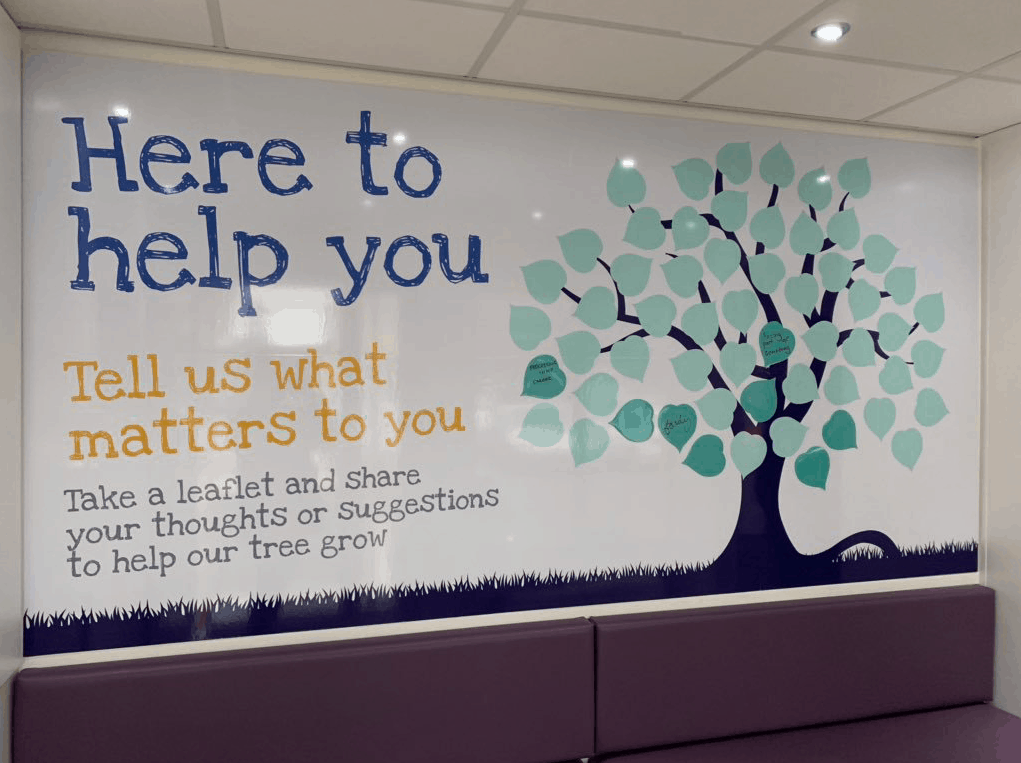 What did we do?
Having worked with Lancashire Care on a number of marketing campaigns, most recently the Quit Squad Smokefree Sidelines campaign, we were appointed to produce the branding, design concept and installation of the graphics for HARRI. To begin with, we collected data from focus group sessions to fully understand what the public wanted from Lancashire Care's new programme; this led to the creation of several concepts which were based around the key phrases and keywords that were gathered through the sessions, making the engagement vehicle accessible and informative for all across the region. In addition to this, service user designed images were also incorporated into the design in key areas to showcase their involvement with the exciting new project.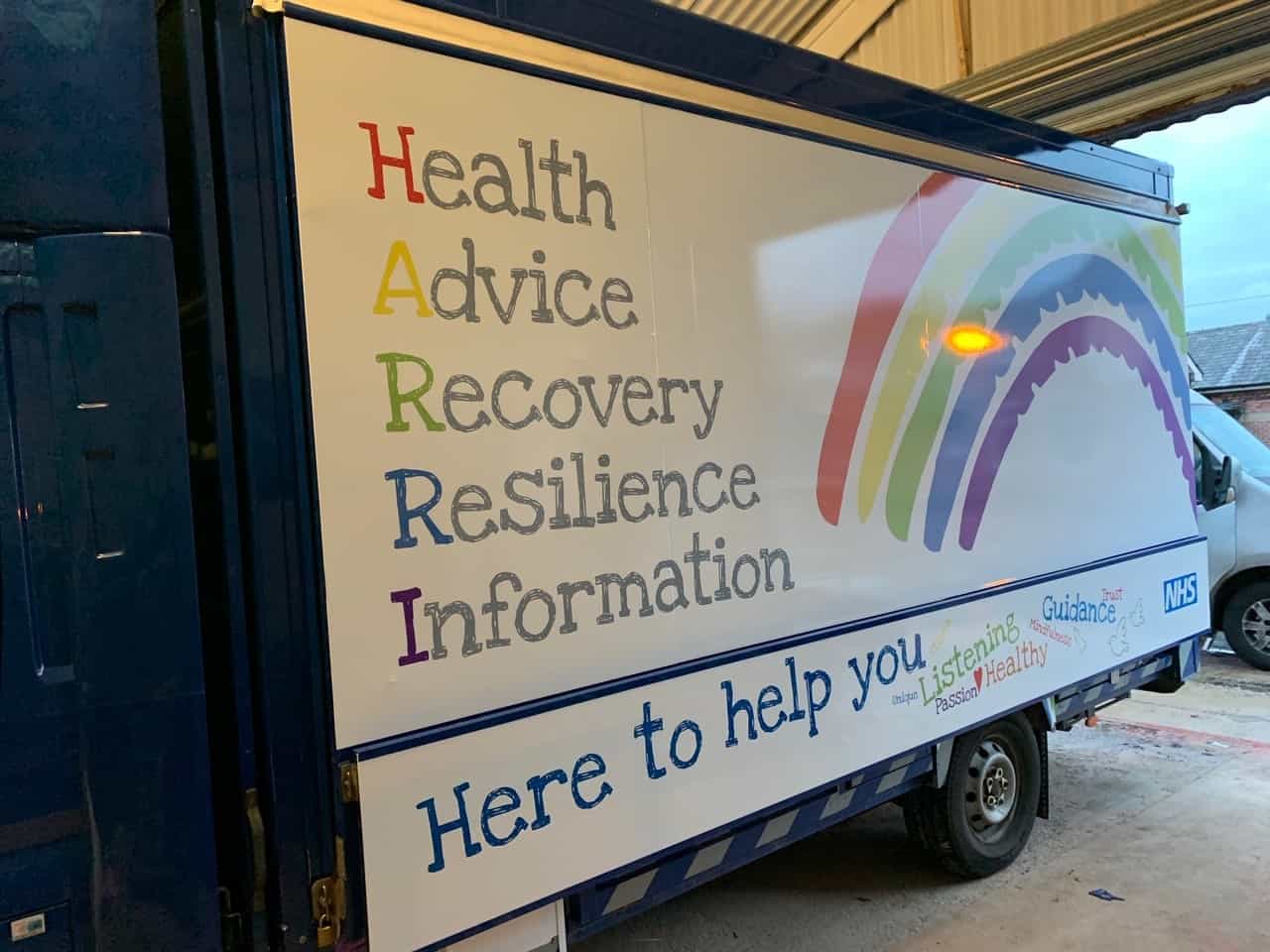 Where's HARRI?
HARRI is now visiting locations across Lancashire Care's footfall, allowing the public to engage with the Trust and discuss health and social subjects. It's the perfect vehicle to support communities and promote local services to a wide audience in just a few hours. It couldn't be easier for experts to highlight their initiatives, raise awareness and discuss residents' concerns. Find out where HARRI is heading here
Business Development Manager David Bennett had this to say about HARRI:
HARRI is another excellent initiative to help engage with the people of Lancashire. At the same time, HARRI gives Lancashire Care the unique opportunity to gather face to face feedback which can be used to improve future services not only for health but for social wellbeing too. We are so proud to be associated with this project and it is really encouraging to hear that it has already been well received across the region as a great initiative.
As part of our services to Health, we offer consultation, brand development, creative design and much more. For more about our health services click here.