National Apprenticeship Week 
As part of National Apprenticeships week, Junior Sales Executive, Alex Wood, gave his insight into digital marketing apprenticeship. Alex joined Creativeworld back in October 2018 as part of the property marketing team and since then has become a valuable member of the organisation. Here's what he had to say about his experience so far:
Alex:
I've learnt a lot so far during my digital marketing apprenticeship. I've learnt about various tools used in marketing and advertising to create an impact on my target audience. These vary from using visual editing tools such as Photoshop, coding to build a website, to using tools such as Premiere Elements to create video content to advertise office space. My apprenticeship has also seen me learn about different photography techniques, social media marketing and SEO.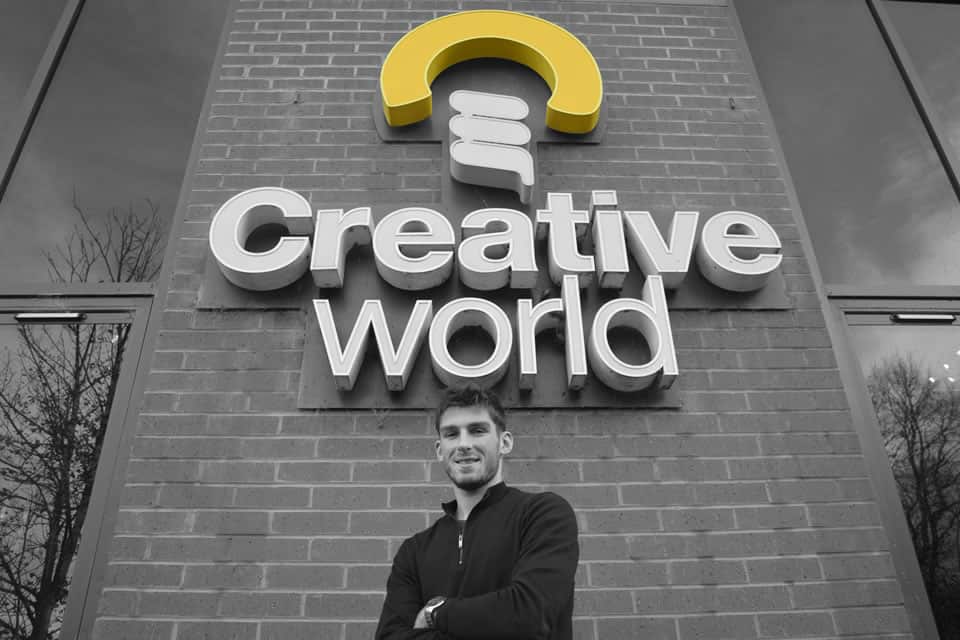 Learning about this wide range of different marketing techniques has proved incredibly valuable to my role at Creativeworld. My role as sales executive wouldn't typically consist of creating videos or using coding on a day to day basis, but learning about the process behind these various tools allows me to thoroughly expand my understanding which I will be able to offer my future clients.

One of the most enjoyable parts of my apprenticeship so far has been meeting new people on my course and different clients at Creativeworld. I'm excited to keep developing my knowledge surrounding digital marketing and look forward to applying it here at Creativeworld. I've joined Creativeworld at a really exciting time, with the opening of a new office in Dublin, the appointment of our new director and the launch of our property spotlights and I'm looking forward to my future at this company.
For Alex's apprenticeship, Creativeworld has partnered with one of the UK's leading providers of IT apprenticeships, Estio Training.
To find out what's new at Creativeworld by clicking here