What's wrong with my website design?
We're almost halfway through the year, (I know how crazy is that?!) and it's come to the time when you'll be assessing your current marketing plans, and perhaps something isn't quite right? Your email/social media campaigns and marketing collateral is all reaching the people you want but they're not quite converting. You're getting website hits and they're just leaving without taking much action. It makes you want to internalise and think what could be the problem?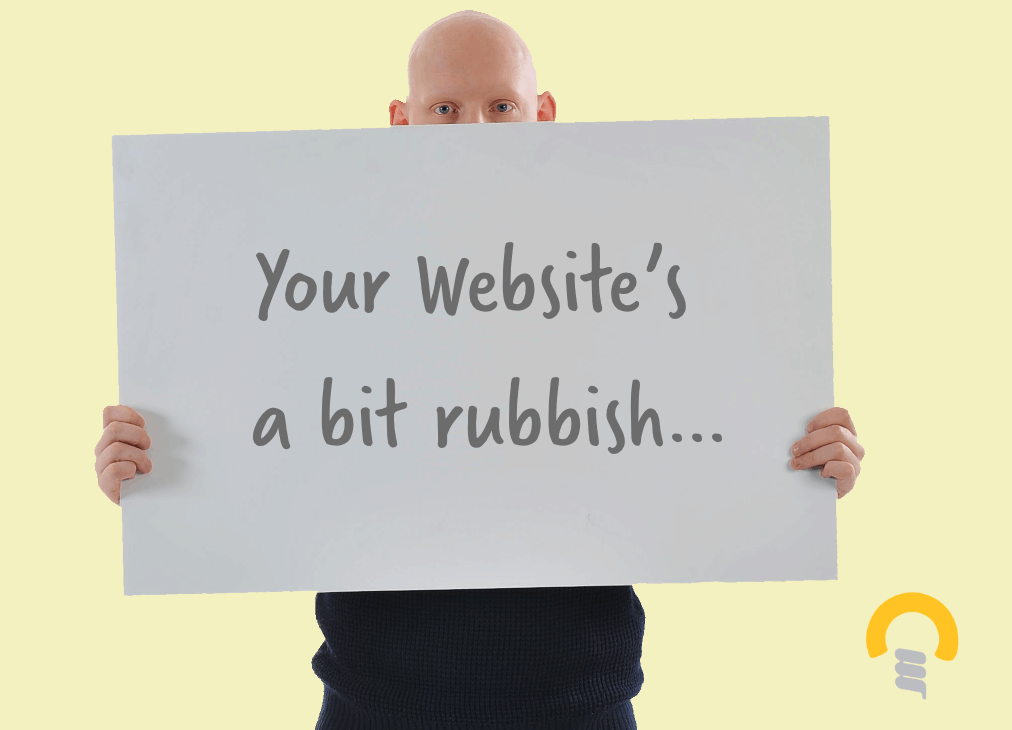 So, what does this mean for me?
There can be plenty issues when it comes to conversions, one of the most obvious ones could be your website is a bit rubbish. A good way to get a bit of perspective is to have a sneaky peek at the competitors, what're they doing? And be completely none biased about it, as a consumer how does it make you feel? Then go back to your website and do the same thing. Does your site look a bit dated? Is it VERY text heavy? Not very engaging or eye-catching? Well we have the solution…it's time for a refresh!
Face-lift time
It doesn't necessarily mean you need to get a completely new website, it might just be a case of giving it a bit of TLC, updating the design and making it a slicker more user-friendly experience for visitors. You want your site to best represent you as a company, and if it isn't doing that then you're doing a total disservice to the company. It's vital that you have a fantastic online presence that really shows off your services and just how good your offering really is. It's 2018. Consumers are being more visually stimulated than ever, and competition is stiff, and you're wondering why the site you got done in 2014 isn't really doing it for you anymore? At the end of the day, it's either keep up or fall behind.
What's it going to be?
For more information about our website design services get in touch with dan@creativeworld.co.uk