Team Creative has this month become the first official Creative Marketing agency in Lancashire to sign up to the Creative Pioneers Apprenticeship program.
Creativeworld, based in Altham, Lancashire, will become the first agency in the region to partner with Creative Pioneers offering young people a unique opportunity to work for the company in a newly created digital apprenticeship role.
The new position will be in social media marketing, an area the agency has seen grow from strength to strength in recent years, having been appointed on several large contracts.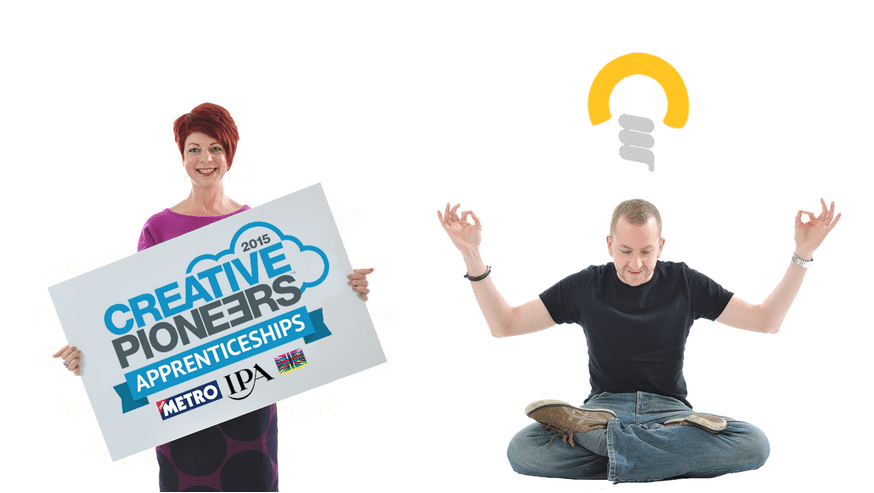 Of the recent news, Creativeworld's Jack Dyson commented, "As a creative agency we feel we have a responsibility, not only to our clients, but to ourselves to bring through the brightest and the best in young talent in Lancashire.
Having the perfect blend of both youth and experience allows us to stay at the forefront of new technologies and offer our clients the very best in creative marketing solutions. We are very excited to be working with Creative Pioneers on this new venture, an organisation that shares the same philosophy as ourselves when it comes to young people in business."
The Creative Pioneers Program is an award winning nationwide campaign to find the next generation of advertising and digital media talent. The concept is the brainchild of Janet Hull OBE at Trade Association and Professional Institute and the Institute of Practitioners in Adverting (IPA), and is run in marketing partnership with national urban newspaper Metro.
Andy Lovatt from Creative Pioneers added, "It's great to be working with Creativeworld who become the first company in Lancashire to join the Creative Pioneers Apprenticeship program. They have seen the benefits of developing their own workforce and tapping onto some of the incredible local talent whilst being part of a wider national campaign which is rapidly becoming the gold standard apprentice scheme for the digital advertising and marketing industry."
So, if you're looking for an opportunity to work in the digital marketing arena with one of Lancashire's leading agencies please visit creativeworld.co.uk/apprenticeships/ or visit creativepioneers.co.uk for further details.