01. The Brief
Every day of the year, the NHS is faced with challenges. An ageing population, lifestyle factors, changes in public expectations and rising costs mean increased pressures on services.
Creativeworld worked with NHS St Helens to deliver an effective campaign to help improve patient experience and encourage the public to choose the right service for them, keeping their Emergency Departments free for those who really need it.
'Let's Do It Together' is about highlighting the different NHS services available in each area and aims to give people a glimpse into life at the front line of the NHS.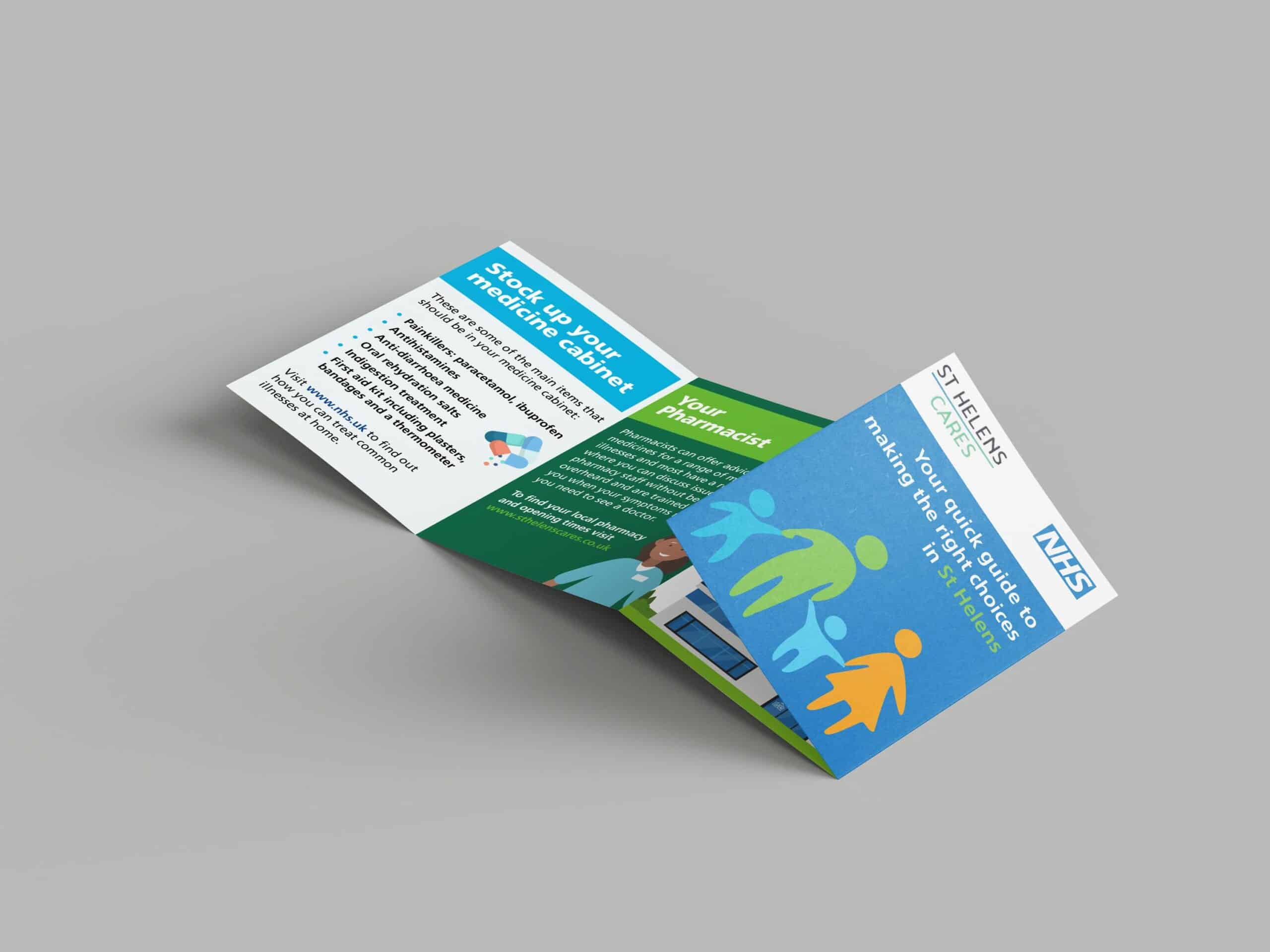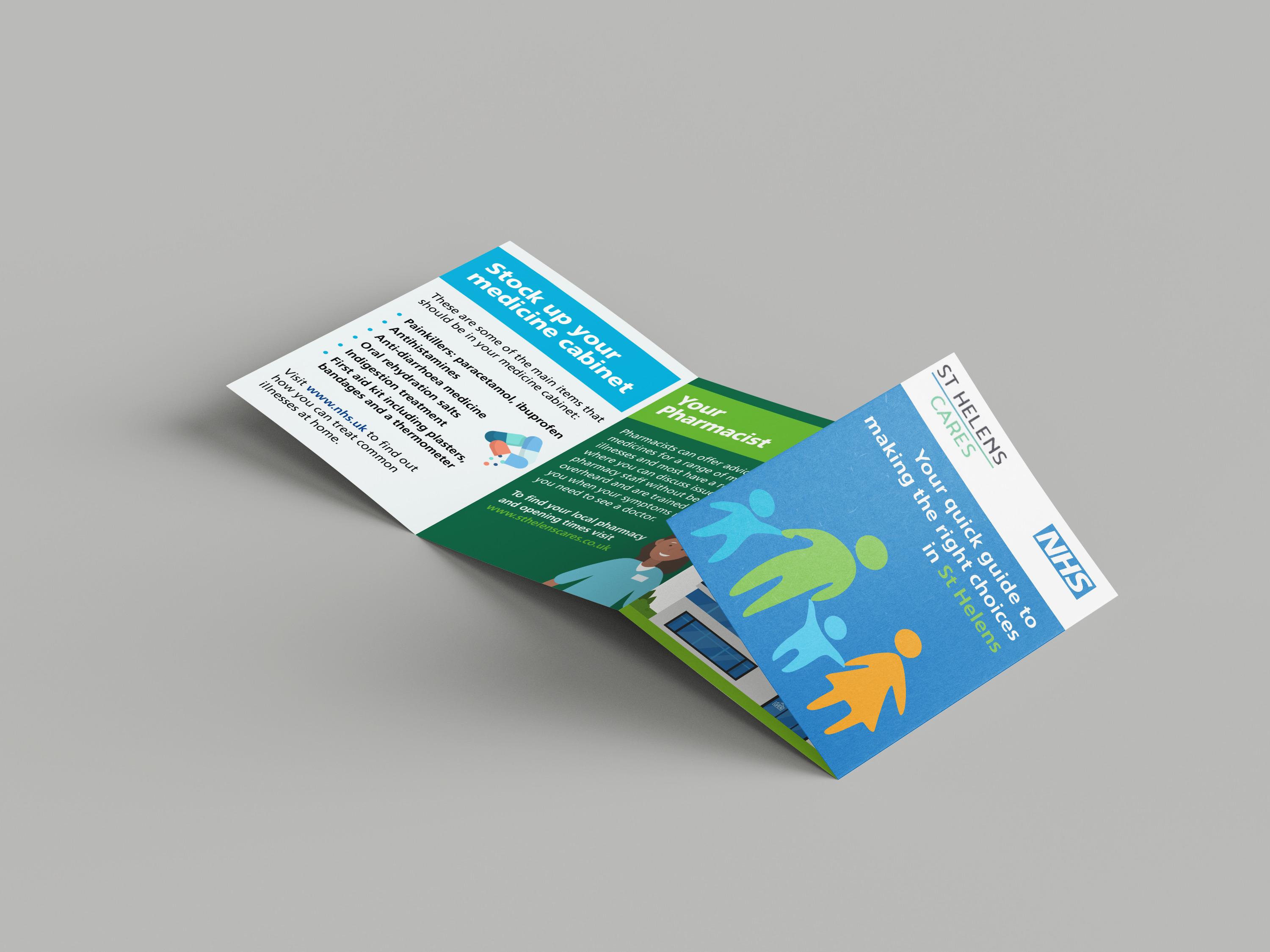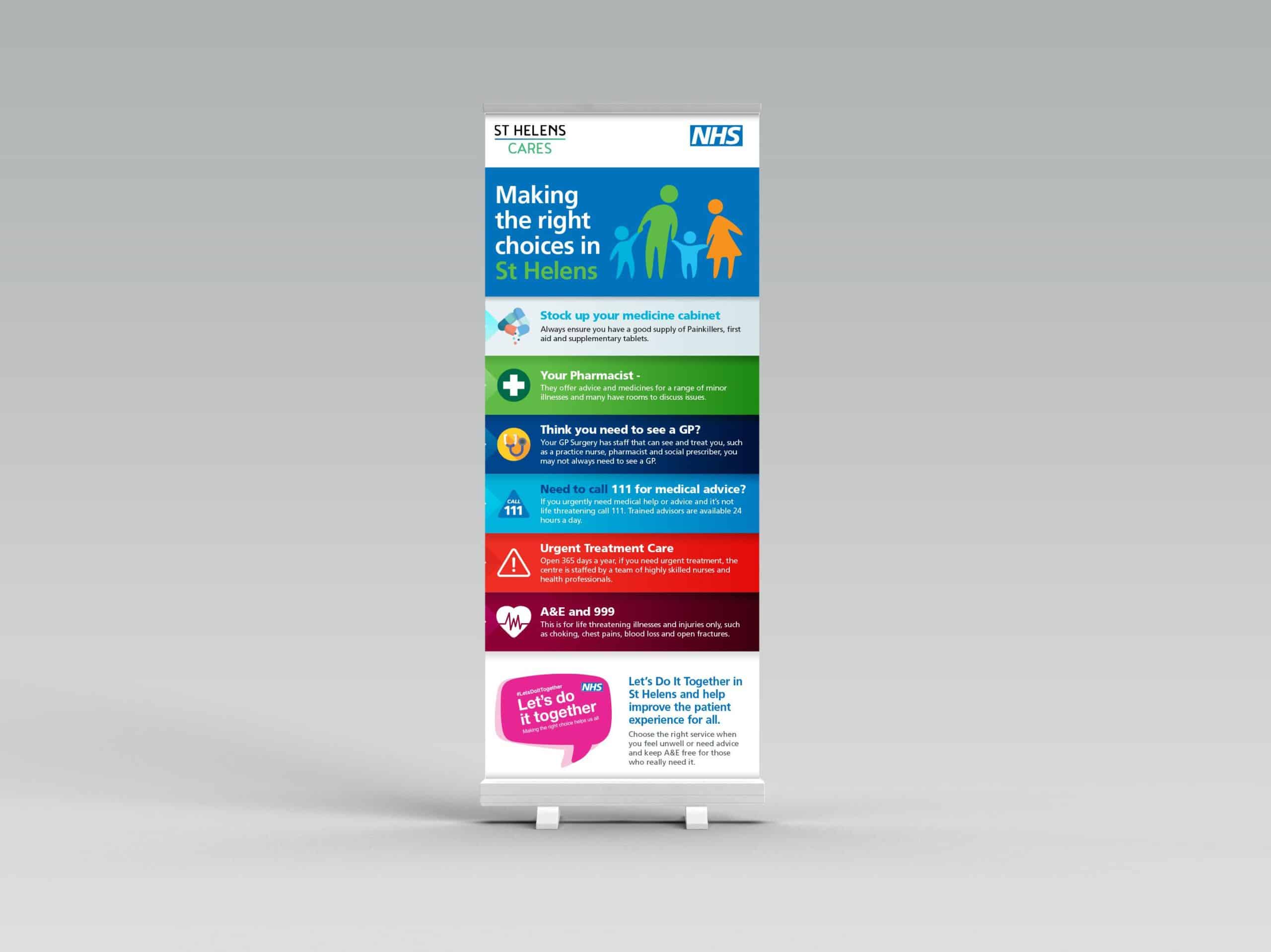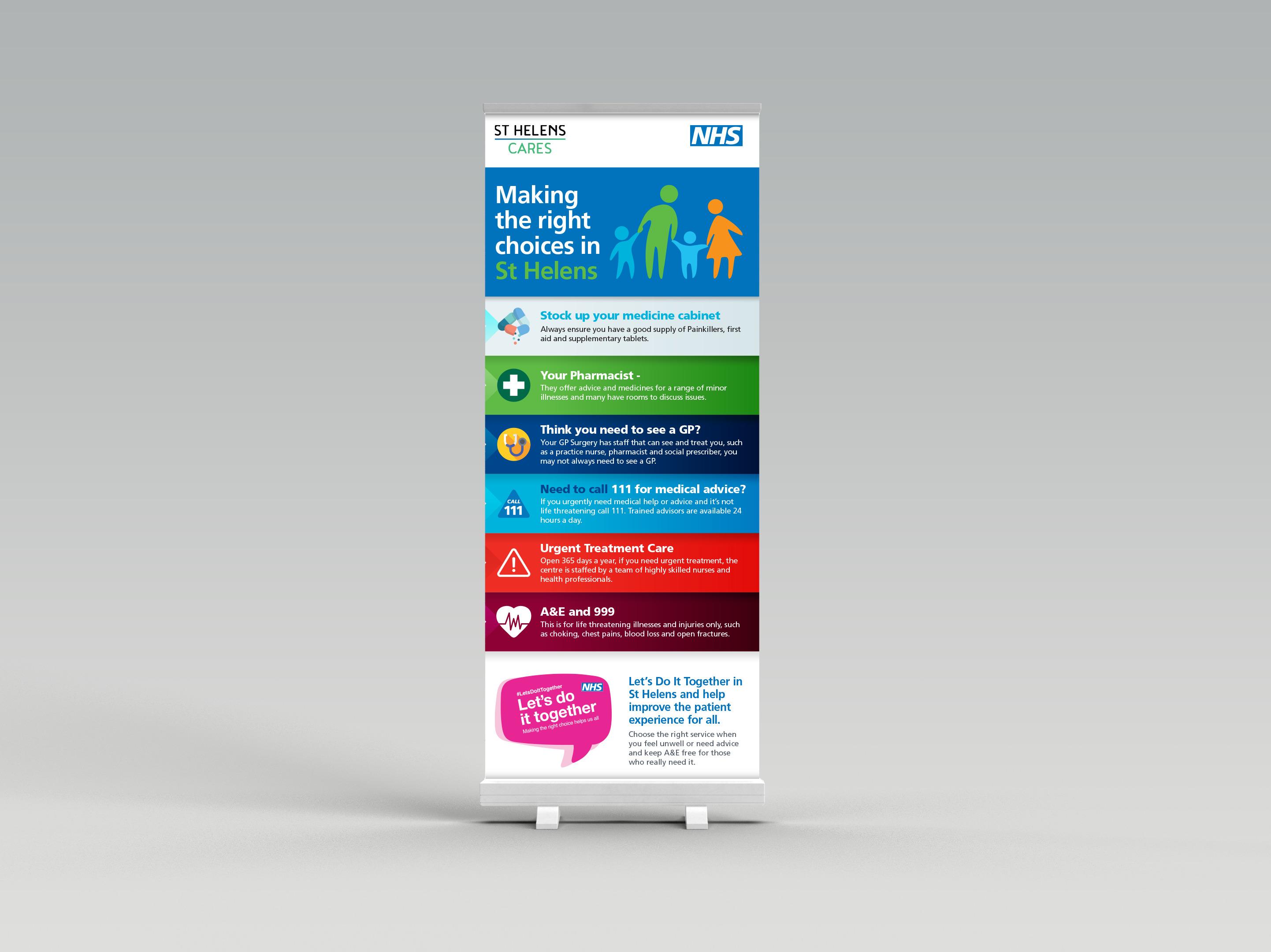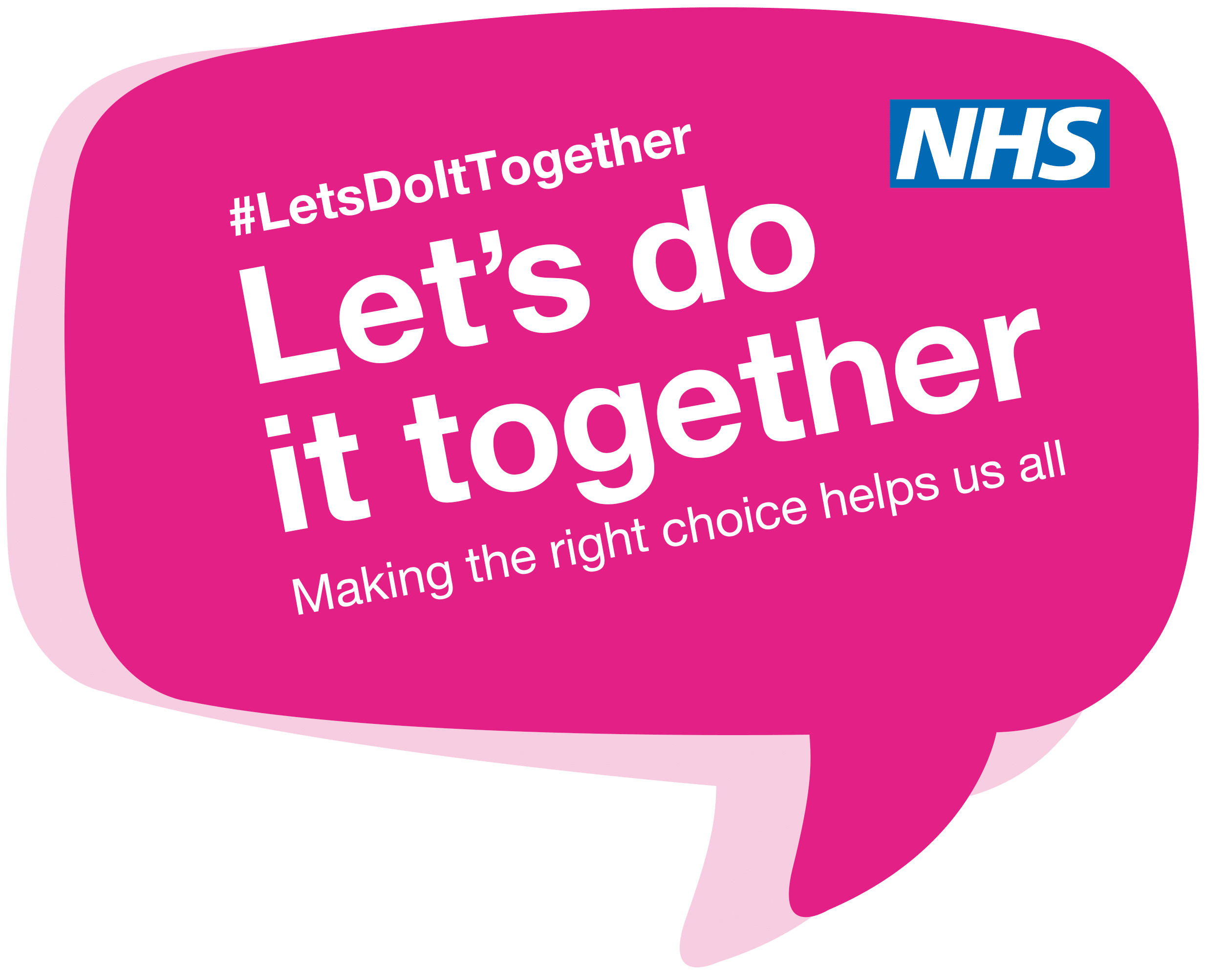 02. The Solution
Working closely with the team at NHS St. Helens we created a suite of materials that supported their public engagement plan, in schools, GP practices and out in shopping locations.
These included handy pocket-sized information cards, digital screens, social media graphics, videos, banner stands, and information posters – which give all the details of services available in the community in St Helens and when you should use them as well as advice on NHS 111, accessing GP services, pharmacy, mental health and information on an app for parents of young children.
All of the healthcare marketing material was complemented by an outward-facing engagement team to encourage people to think smarter as to how they access services, self-care and make the right choices.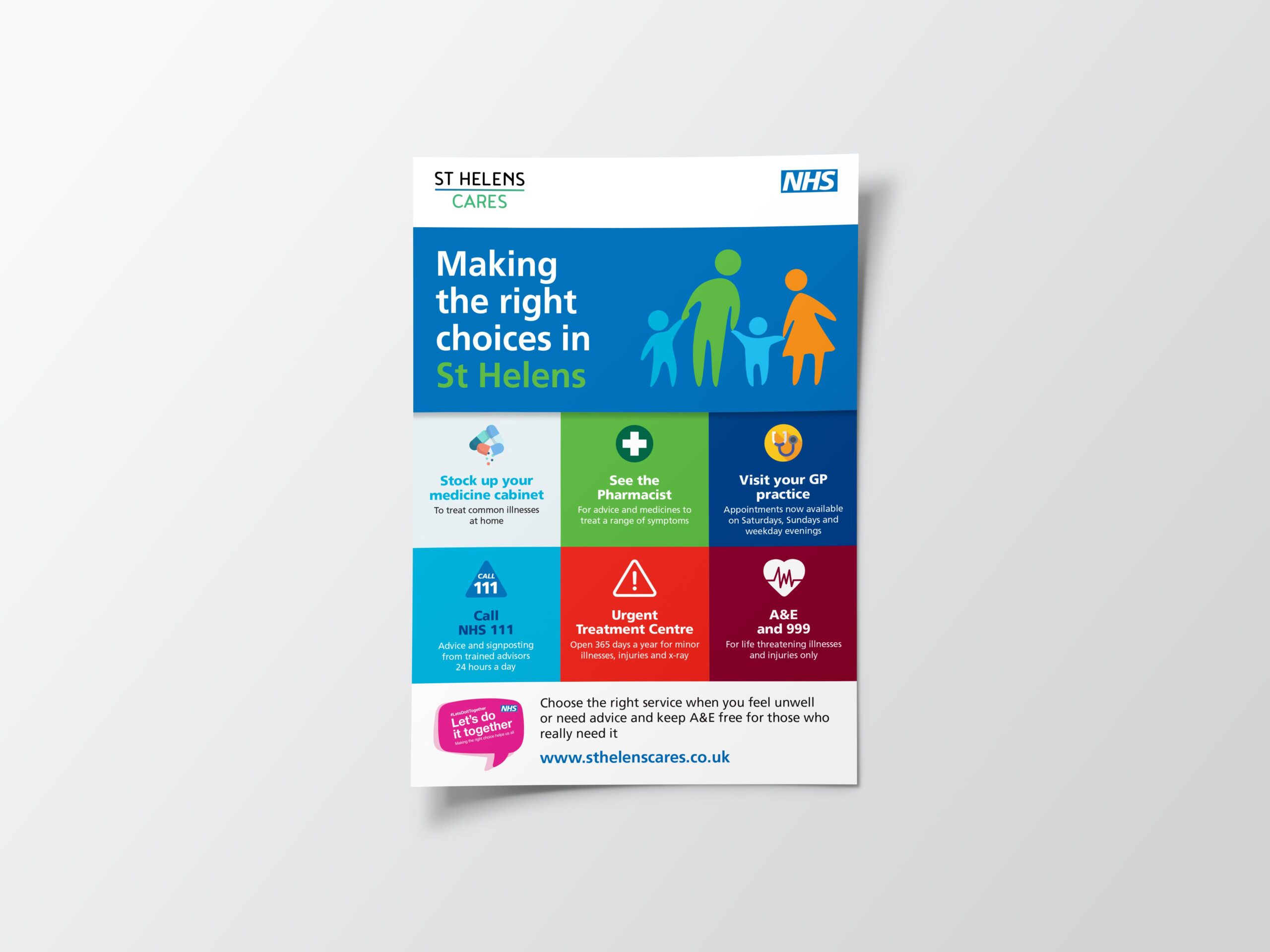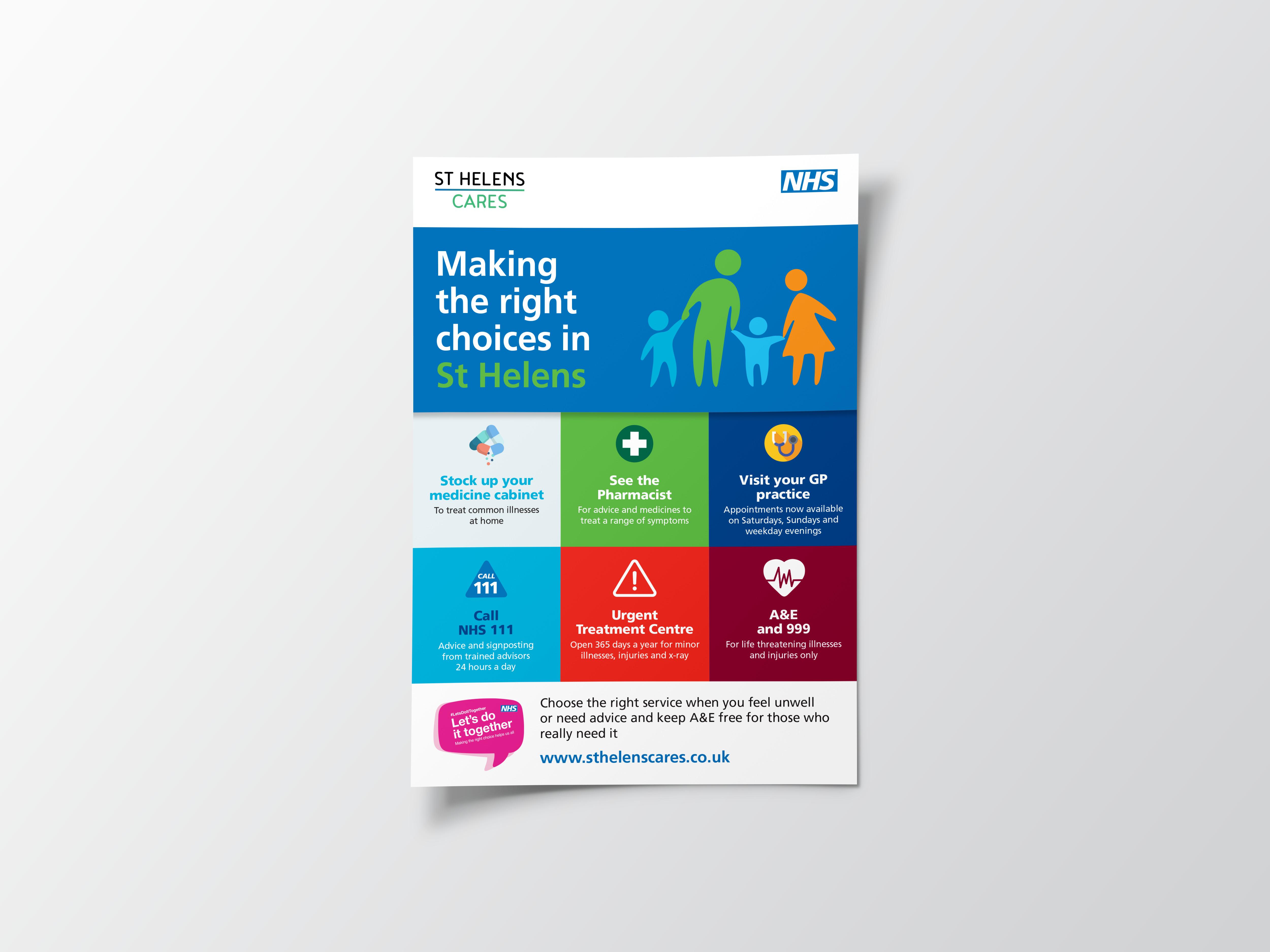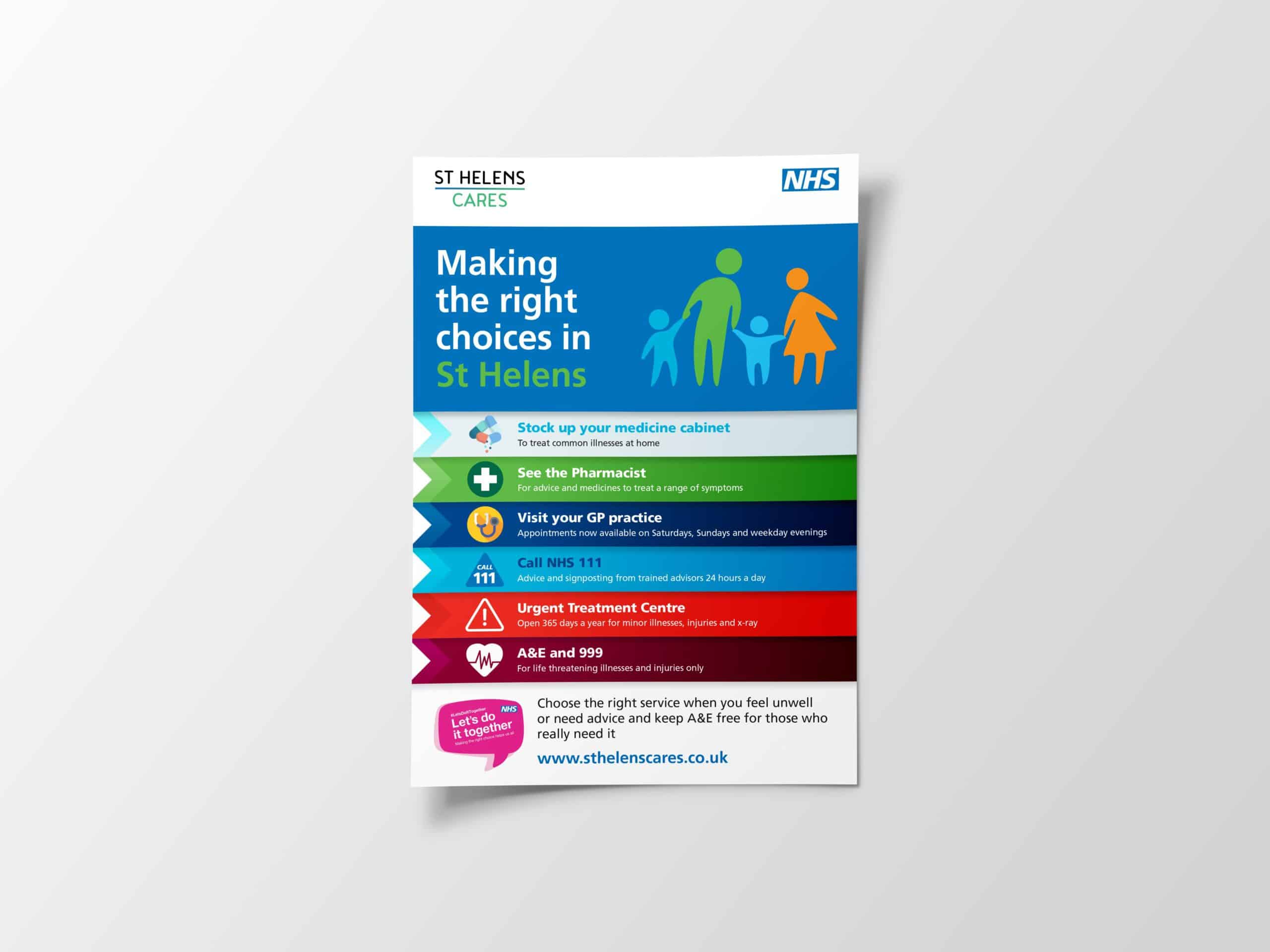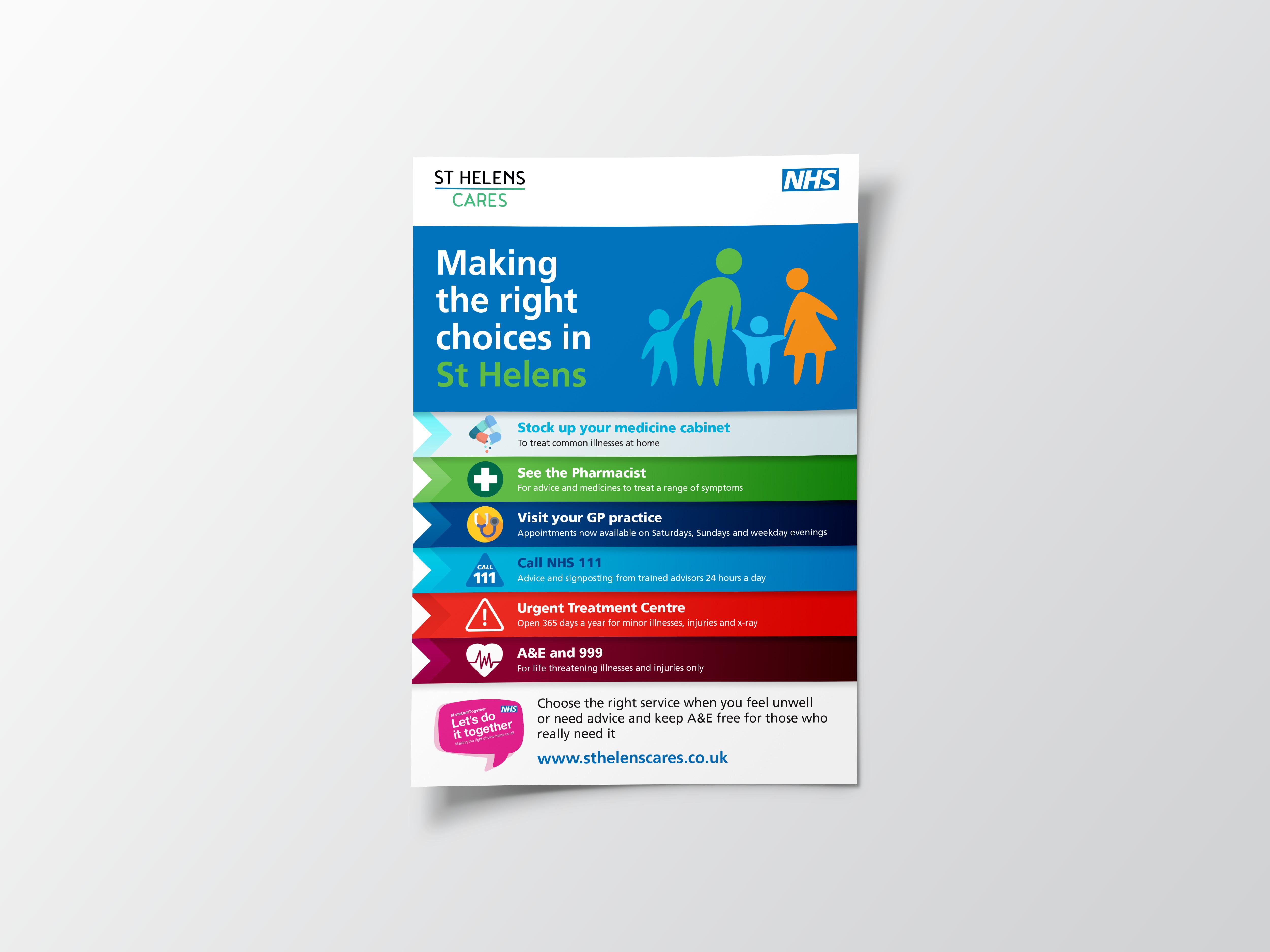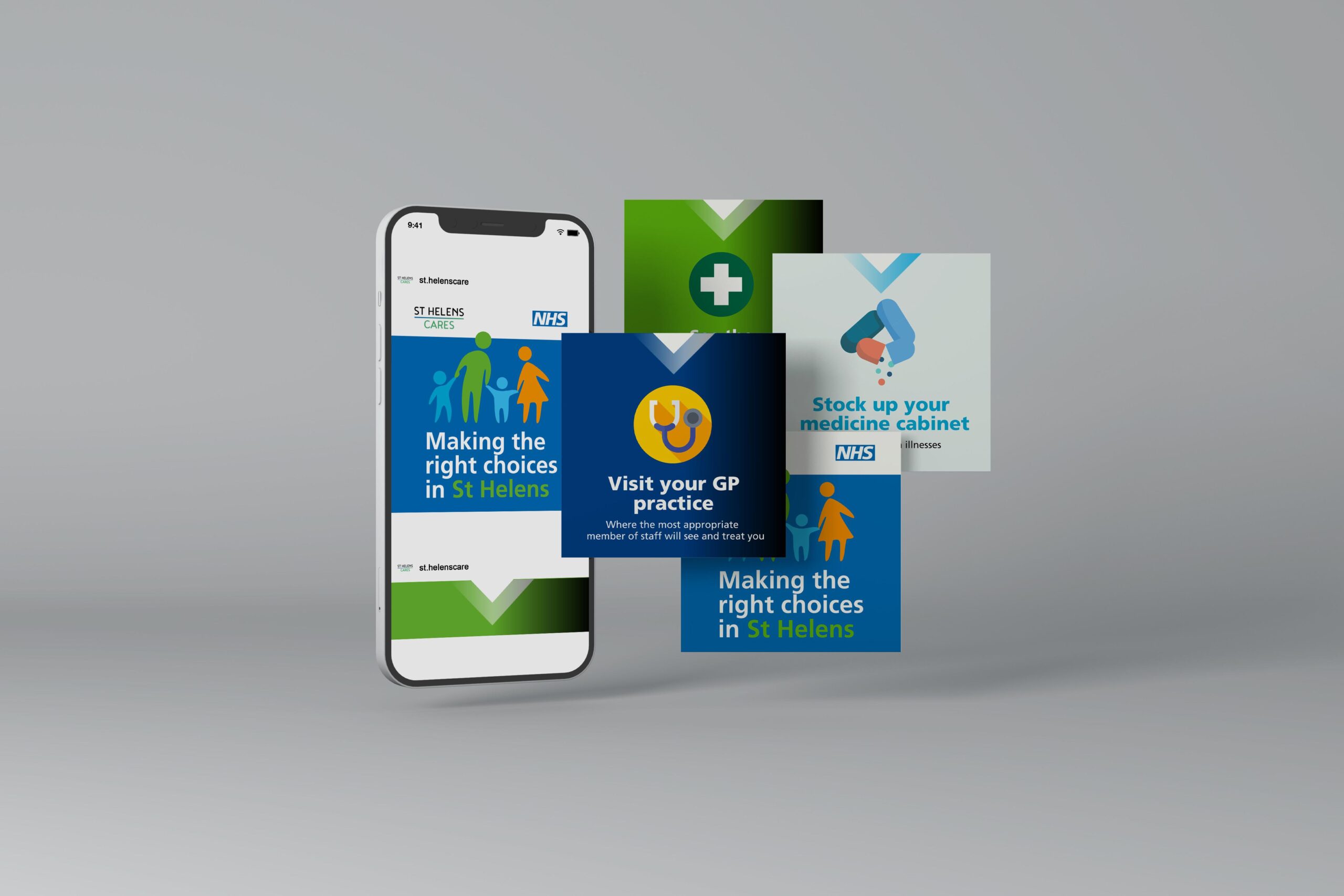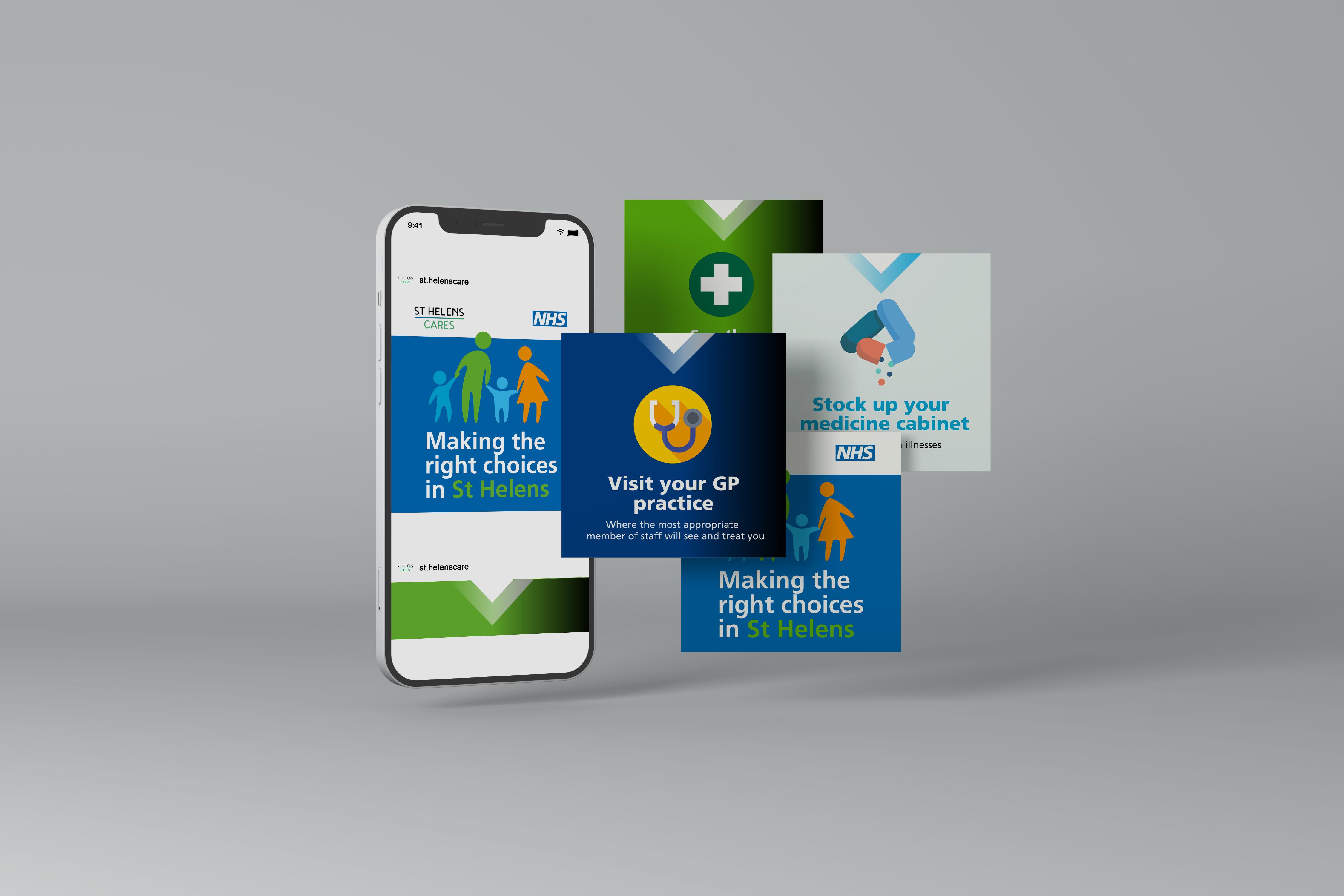 Youtube Videos
A total of seven videos created all together
Our team have over 30 years experience in the health sector.