01. The Brief
The Together Housing Group trusted Creativeworld with the website redevelopment for Together Housing and Pendleton Together, including research, co- creation, design concepts and build.  
As key hubs of information for tenants, both areas having quite bespoke needs, it was vital we understood their requirements fully in order to create widely accessible online solutions.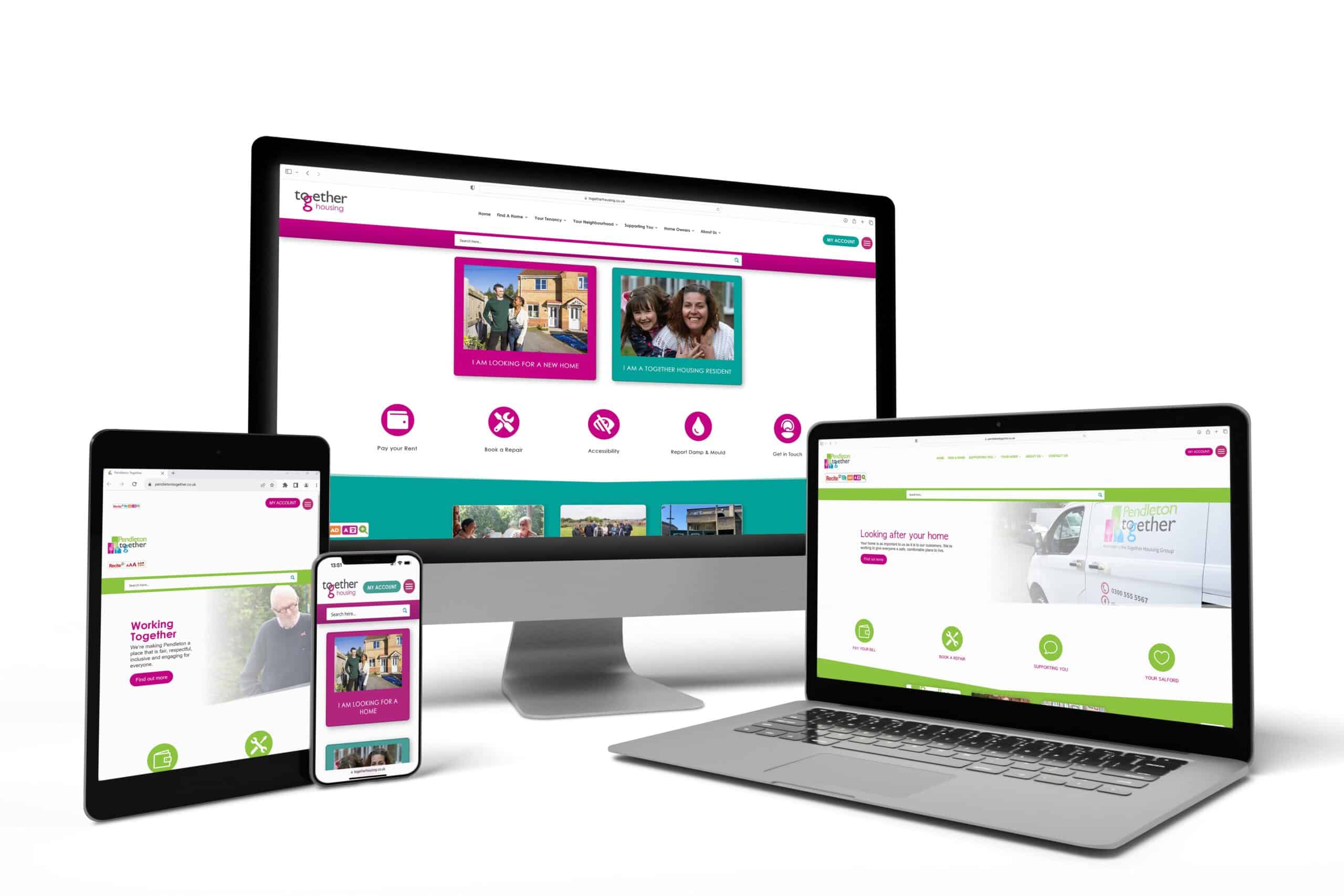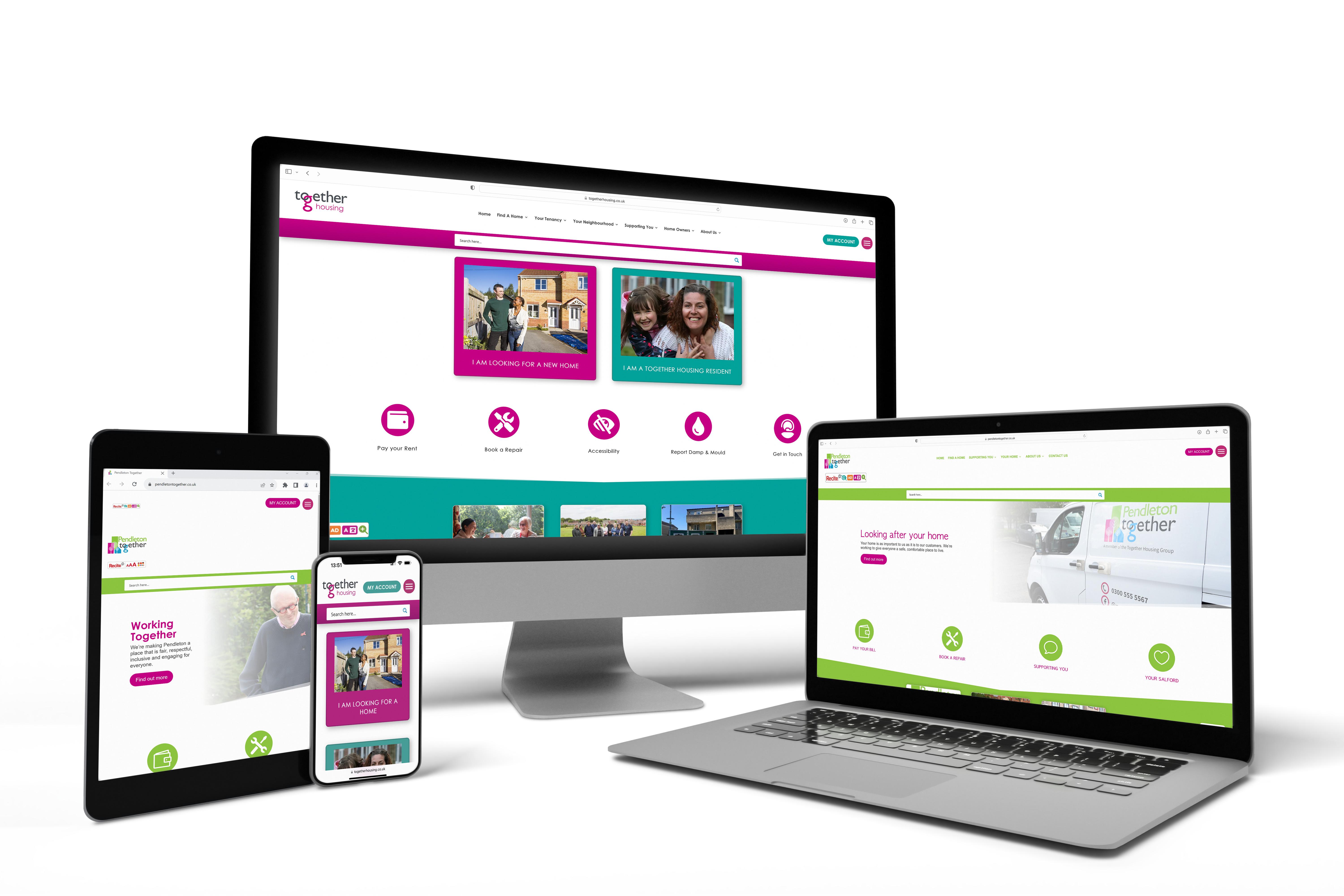 Co-creation of website
with staff and customers
Easy to manage CMS and training
S

eamless experience for users
Designed to meet the need

s

of the user
Allow customers to view

what's
important to them quickly
02. The Solution
We facilitated focus group sessions with core stakeholders, including segmented customers and housing sector staff, which allowed us to constantly give feedback and develop the online solution in a co-creation process. This approach, often referred to as 'agile development', helped us to focus on problem solving, tailoring the design, functionality and structure of the website so it suited customer needs. 
In addition, for Together Housing to the main website navigation, we quickly identified four key pathways as highly important for their customers, which were 'Paying your Rent', 'Booking your Repair', 'Find a Home' and 'Get in Touch'. We made sure these were prominent areas on the website to signpost tenants to their destination quickly, to not only assist the customer, but to also assist customer service departments too.  
It was important to us and our client that the website met accessibility standards, so we implemented a 'ReciteMe' feature for accessibility, tailored for individuals who may be visually or hearing impaired, or require website translation. We also introduced new and improved FAQ pages with short animated help videos, a 'Jargon Buster' page and tenancy toolkits.  
The project was managed through our specialist customer project management tool – Basecamp. As well as delivering ahead of schedule, we also supported the client with additional requirements throughout the process.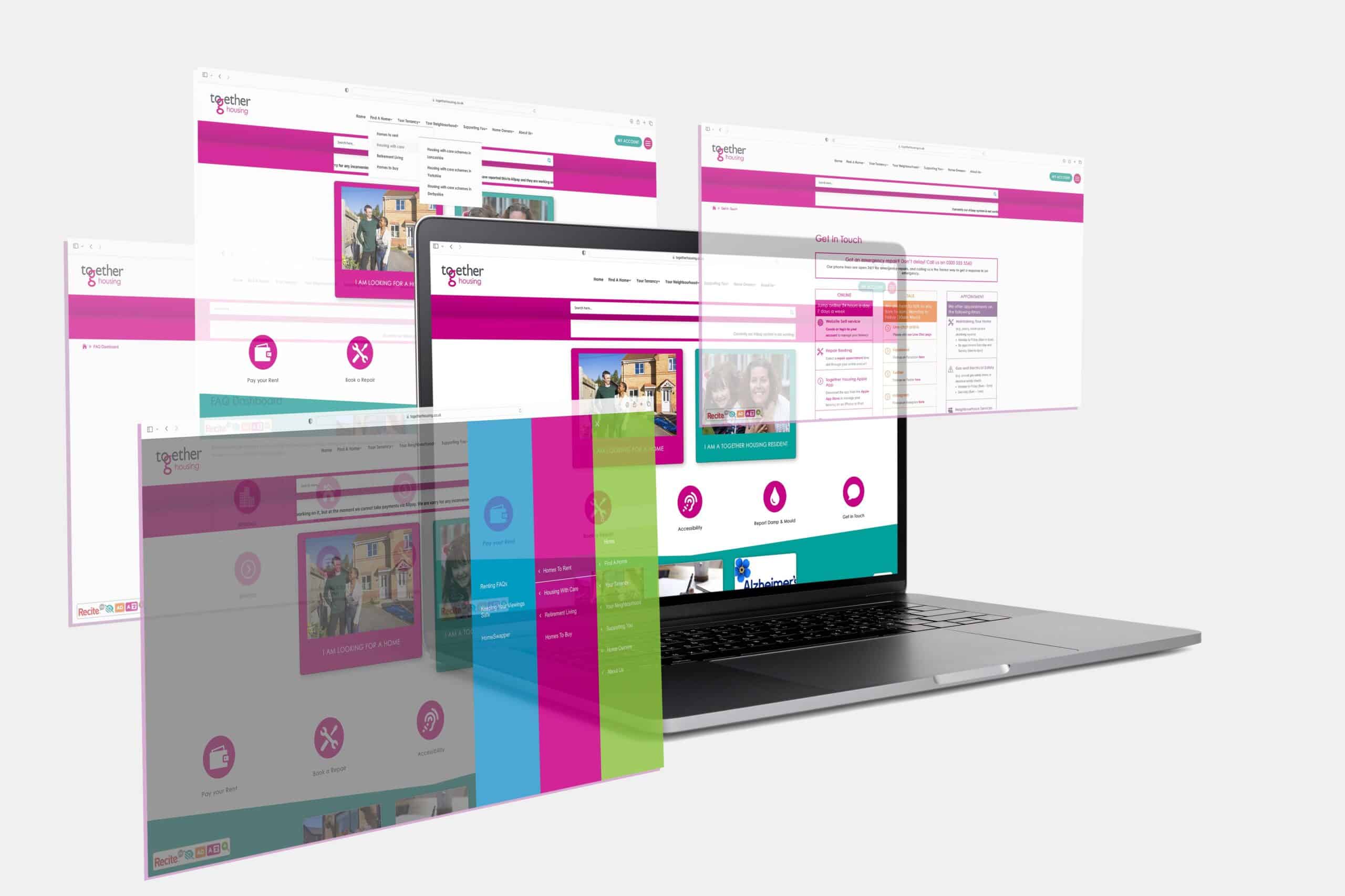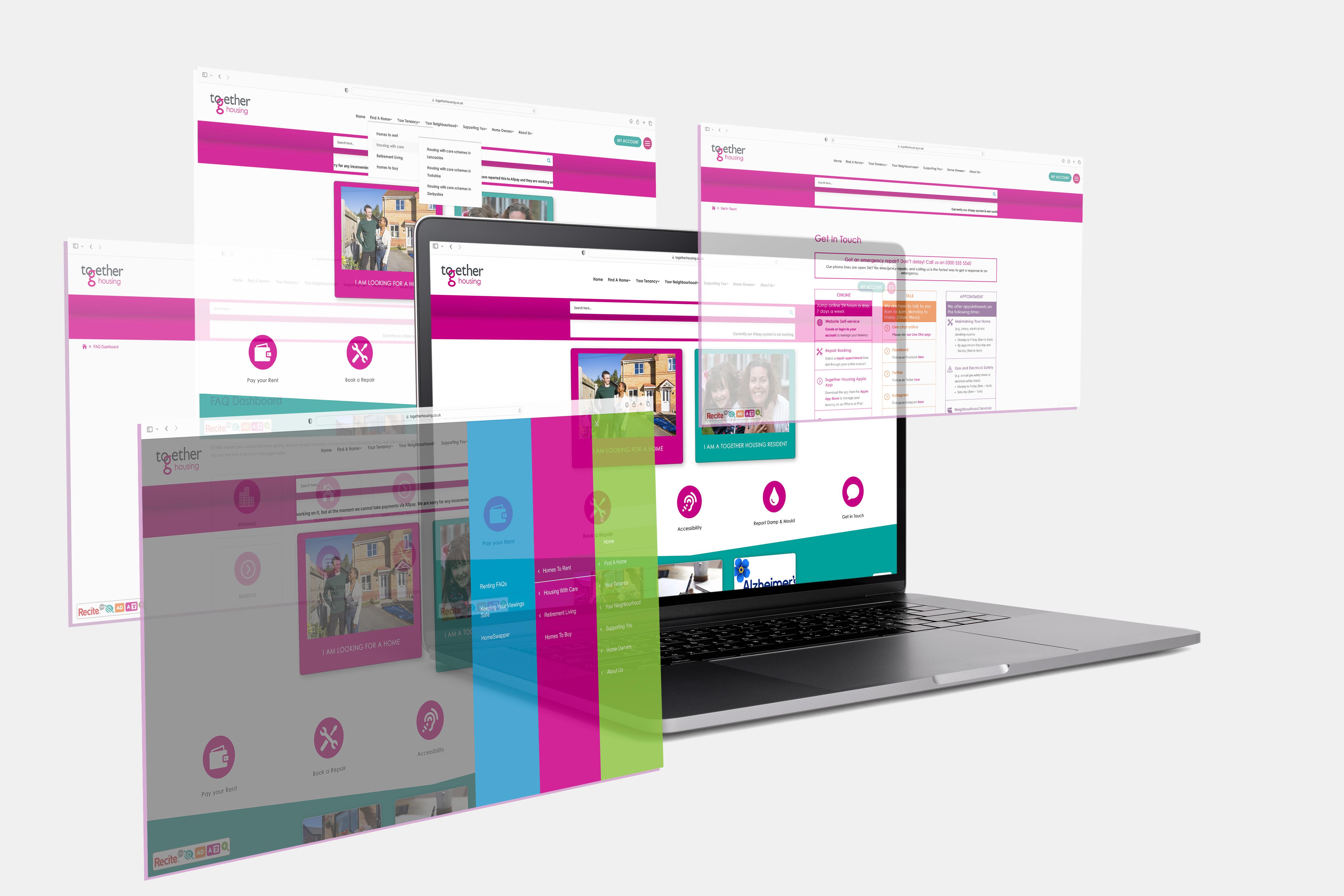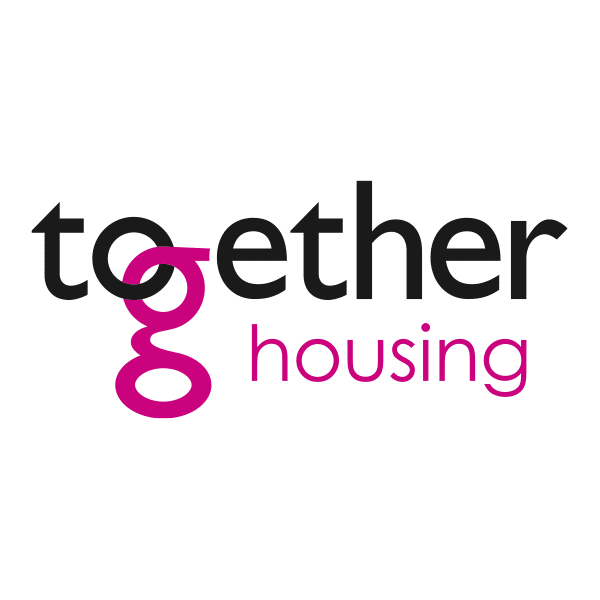 03. The Result
The Marketing Manager for Together Housing Group has kindly shared the following :  
 "Working with Creativeworld was one of the best website development projects we have experienced. They supported us by conducting in-depth research and discovery sessions with customers and stakeholders, which the digital team translated perfectly into fantastic designs. We had challenging deadlines and the team supported us to achieve and exceed them. We are extremely happy with our new website; it is stylish, clean, easy to navigate and responsive, everything our customers told us they wanted!" 
Our team have over 30 years experience in the health sector.