Your October Social Media Calendar 2018
Well well well, October, here we are, the glorious summer is officially over, and we can already feel the cold creeping in! We have a biggie to start the month, #Stoptober, a month where many people ditch the booze or any other unhealthy habits in the name of charity. If any of you are like some of the people in our office, going sober for October will prove a great feat but will be sure to generate plenty of conversation online!
Our precious ☕️
Also, falling on the same day is #InternationalCoffeeDay which coincidentally is a beverage some of you may be giving up for Stoptober – here at Creativeworld, we're far too precious of our glorious coffee to ever give it up for more than an hour never mind a full month!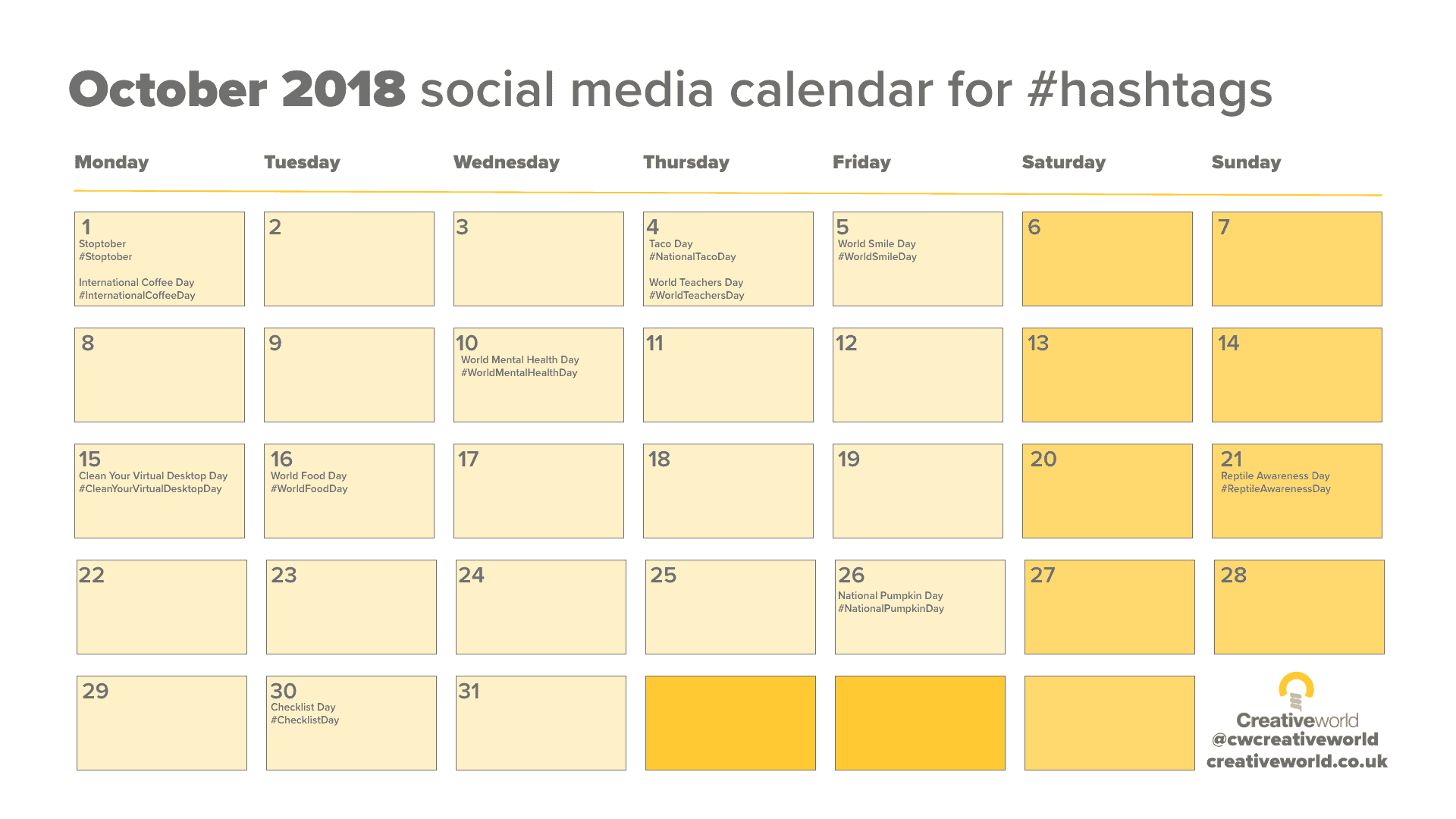 The C word…❄️
Got a teacher that you admire or that inspired you in your education years? Perhaps you want to share on the 4thon #WorldTeachersDay! We know many of our clients within the education sector will want to join in the conversation! Towards the end of the month comes #InternetDay, surely a day to be celebrated? If it wasn't for the internet you wouldn't be sat here reading this right now! Following that on the 30thcomes #ChecklistDay, maybe a good time to get everything in order for Christmas? Speaking of which, are you ramping up your online marketing strategy for then? We can help you with that!
Do you need a helping hand with your marketing collateral? We specialise in Social Media support, print, web design and so much more! Find out more here 
Want to discuss your marketing strategy in a bit more detail? Call our friendly team over on 01282858200
Download your October Social Media Calendar 2018 here