Creativeworld is proud to have teamed up with Simply Bees to support their 'Buzzin' Bee Day' at Ightenhill Park in Burnley to celebrate World Bee Day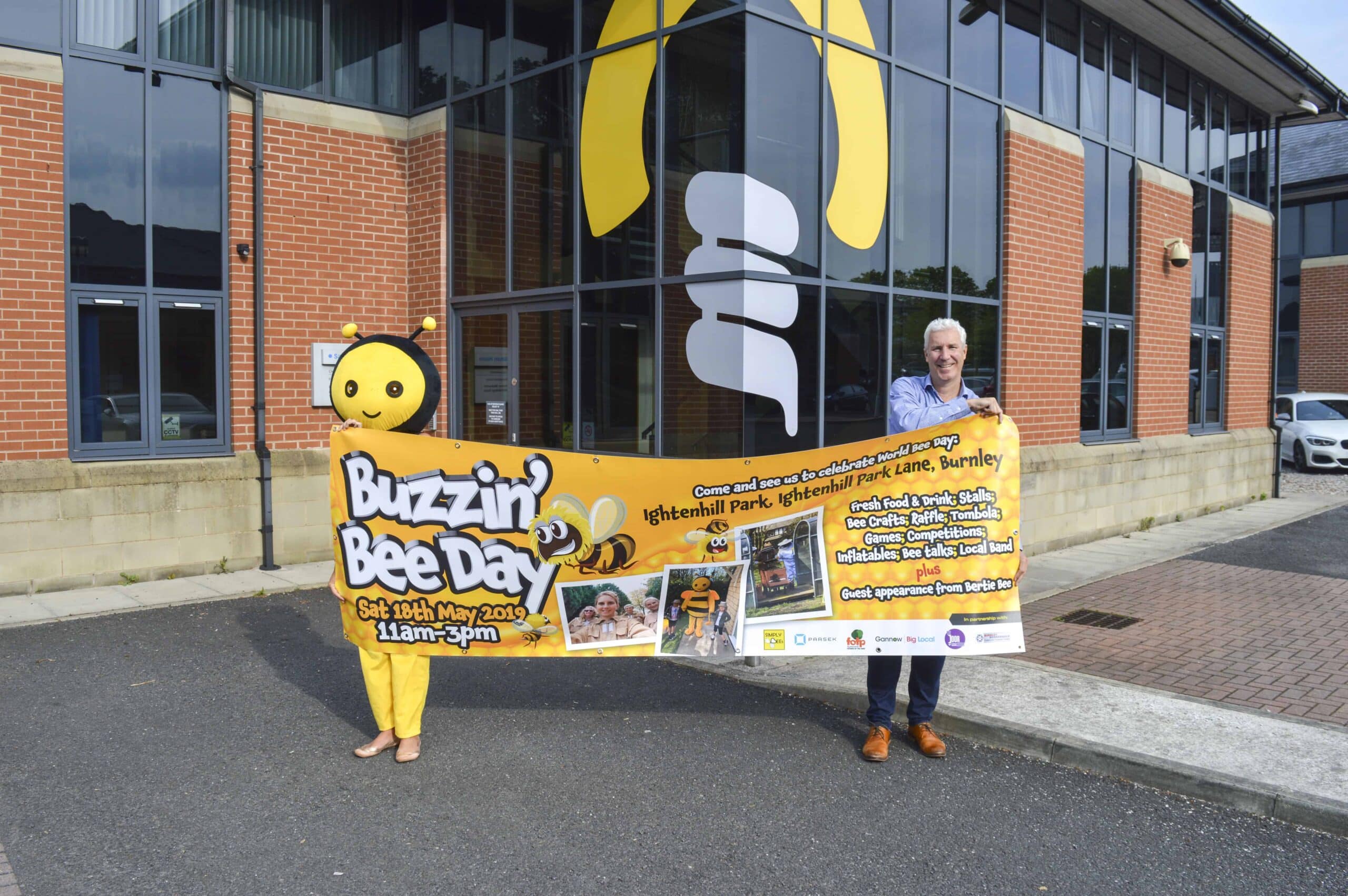 Who are the Simply Bees?
Simply Bees is a voluntary organisation, they share facts and tips about bee preservation and offer educational sessions to schools and organisations throughout the community. All of their great work is not- for profit with all the proceeds they raise going back to the hives, the bee park and the local community.
What we did
Creativeworld was approached by Simply Bees to design the promotional material for the event which included the creation of banners, banner stands and leaflets. Team Creative was thrilled to be able to support such a great cause within the local community.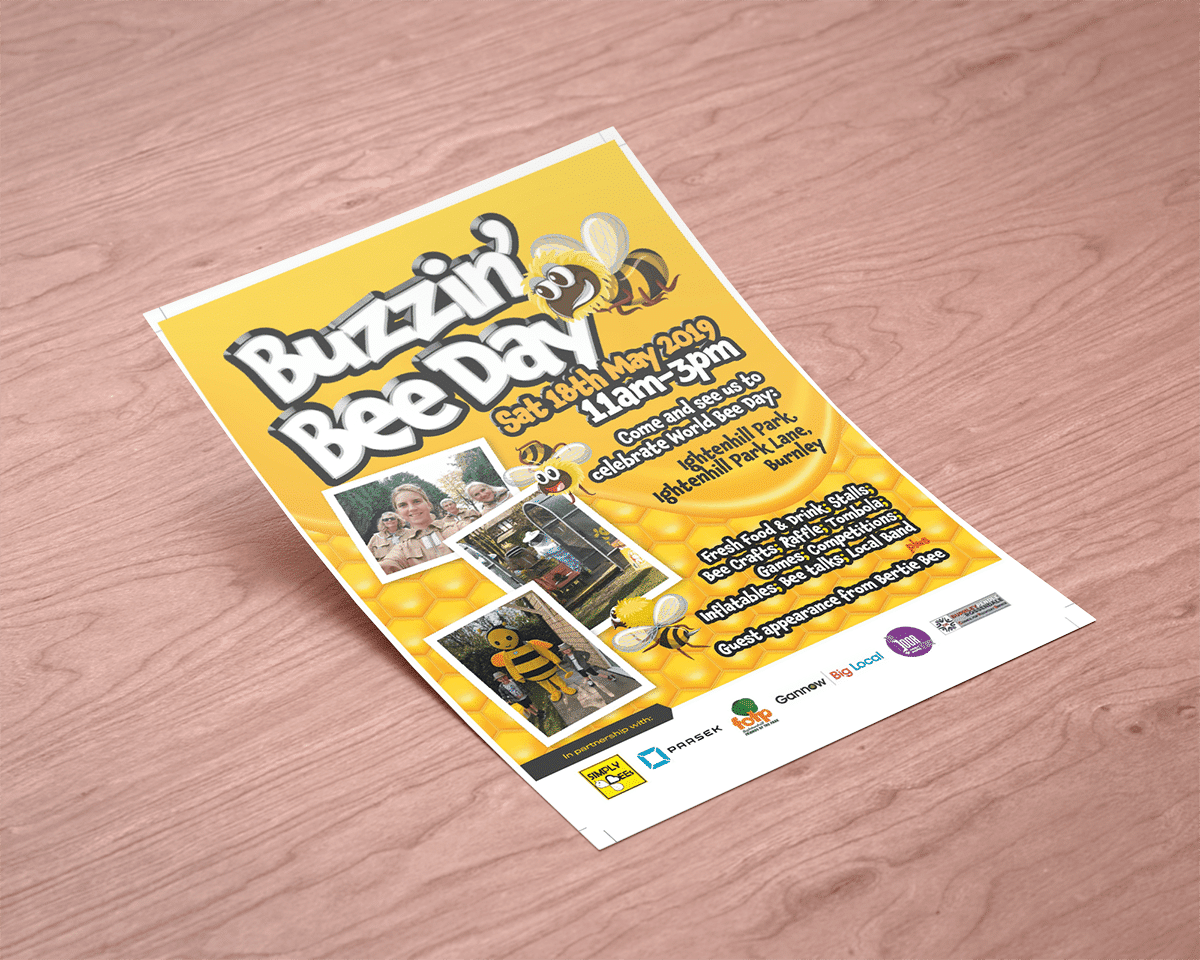 What is World Bee Day?
The purpose of World Bee Day is to raise awareness of the importance of bees and beekeeping, inform the public of major beekeeping events around the world and celebrate World Bee Day. In the long-term, the protection of bees and the beekeeping sector can help reduce poverty and hunger, as well as preserve a healthy environment and biodiversity. Scientific studies have proven that bees have become increasingly endangered.  It is only through joint efforts that we can ensure the protection of bees and their habitats, so World Bee Day is a great opportunity to raise awareness of this huge issue.
What on for Buzzin Bee Day?
There's lots in store for Buzzin Bee Day at Ightenhill Park to celebrate World Bee Day, such as the welcoming of Simply Bees' new hives and raising funds to support the Bees and ongoing park improvements. It will be a fun day which will also feature appearances from Lancashire Care's HARRI, The North West Ambulance service and of course the new Simply Bee Mascot, Bertie Bee. There will be plenty of activities to participate in, as well as food and drink to enjoy, so if you're in the area and want to support a great cause, make sure you get down.
Check out the great work the Simply Bees team gets up to over on their Facebook page.
For more about our marketing support, get in touch with Dave Bee-net over at dave@creativeworld.co.uk